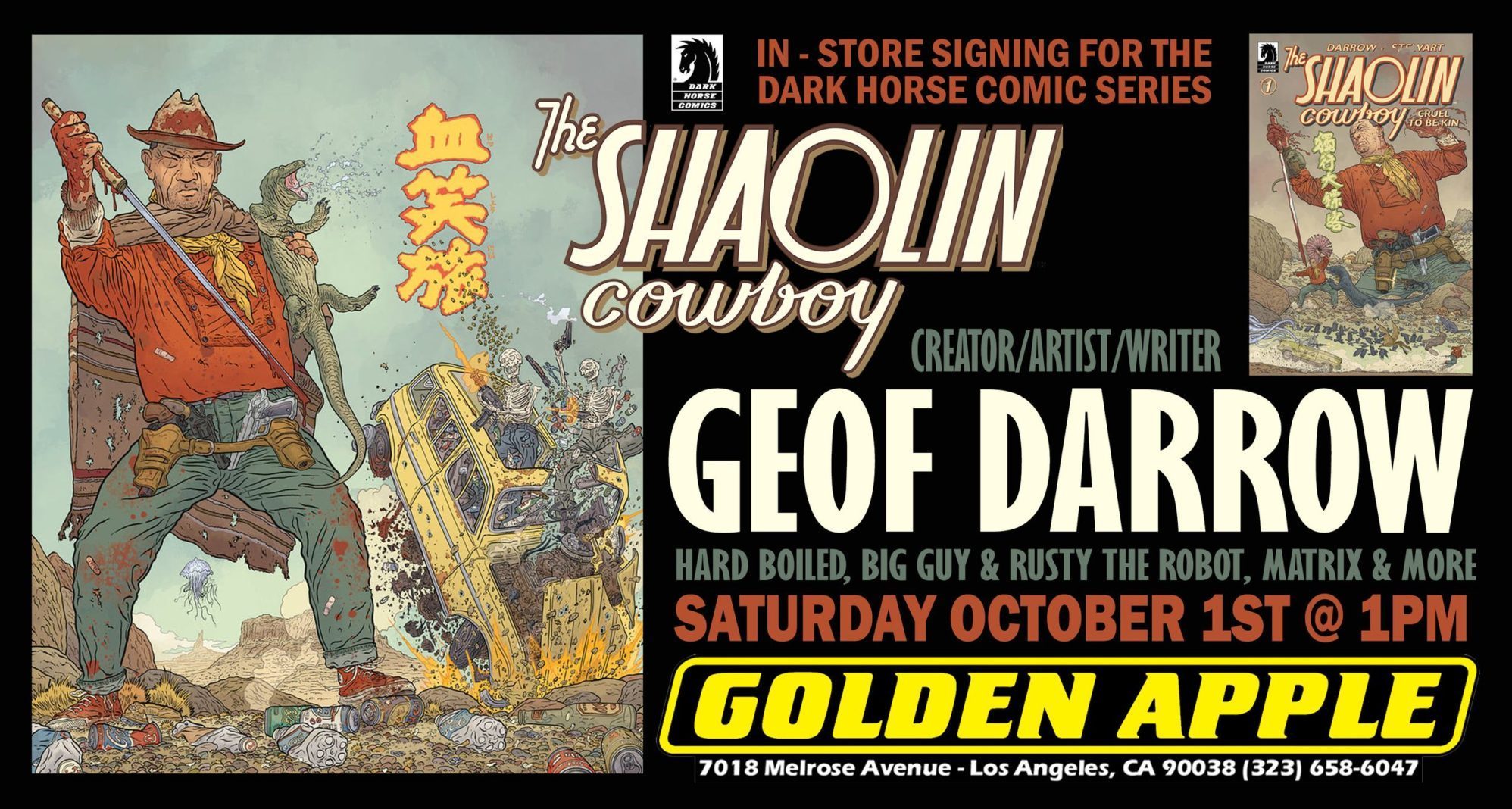 Meet artist, creator and designer GEOF DARROW on SATURDAY OCTOBER 1ST AT 1PM!!
Meet legendary concept designer for The Matrix movies and grab a copy of the new Shaolin Cowboy series "Cruel to be Kin" from Dark Horse Comics. Get signatures on his classic works like Hard Boiled, Big Guy and Rusty the Robot, Dark Horse Presents as well as many other stunning covers.
*Doodles, sketches and remarks are at the availability, price and and discretion of the artist.
RSVP on Facebook!
Golden Apple Comics
7018 Melrose Avenue, Los Angeles, CA 90038
323-658-6047