Christina Ricci, Darryl Banks, David Michael Beck, Dave Scheidt, K Lynn Smith, Ray Chase, Robbie Daymond, Mike McFarland, and more have been announced as guests for Cincinnati Comic Expo 2022!
Tickets for the 2022 Cincinnati Comic Expo are on sale now. Get the best deal when you buy your Early Bird VIP Package today! Get tickets at the link…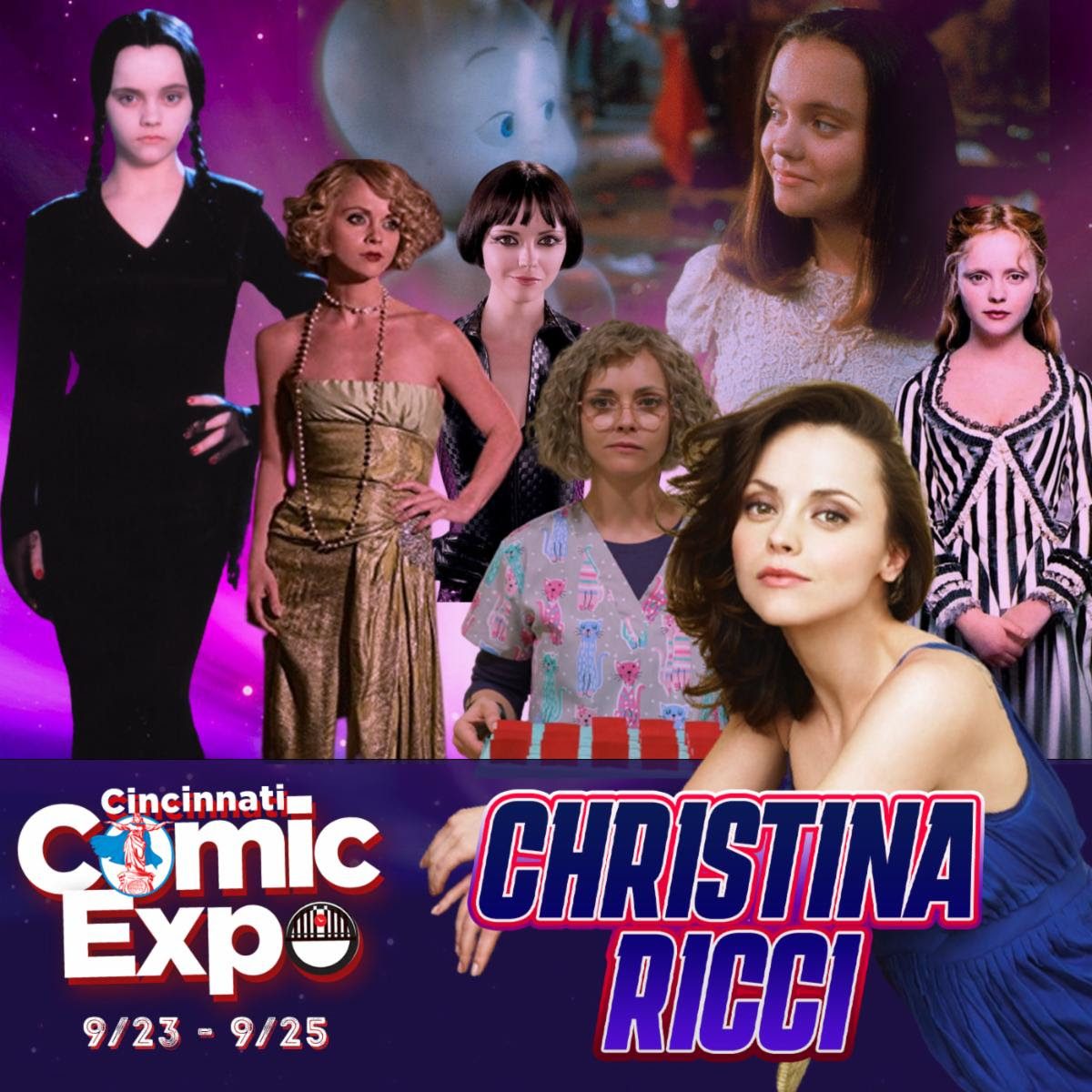 Actress Christina Ricci will be attending the 2022 Cincinnati Comic Expo on Saturday and Sunday!
Golden Globe®, SAG®, and Emmy® nominee Christina Ricci is one of Hollywood's most respected actors. As a child actor, fans know her work as Wednesday Addams in The Addams Family franchise, Mermaids, Casper, Now and Then, and others. Her film career continued with roles on Buffalo '66, The Opposite of Sex, Fear and Loathing in Las Vegas, Sleepy Hollow, Monster, Black Snake Moan, Speed Racer, After.Life, and Distorted. She was recently seen in The Matrix Resurrections. On television, Christina portrayed numerous characters on programs such as Malcolm in the Middle, Ally McBeal, Grey's Anatomy, Pan Am, Z: The Beginning of Everything, and Rick and Morty. She starred in Showtime's new hit, Yellowjackets, and will be featured in Netflix's upcoming series, Wednesday.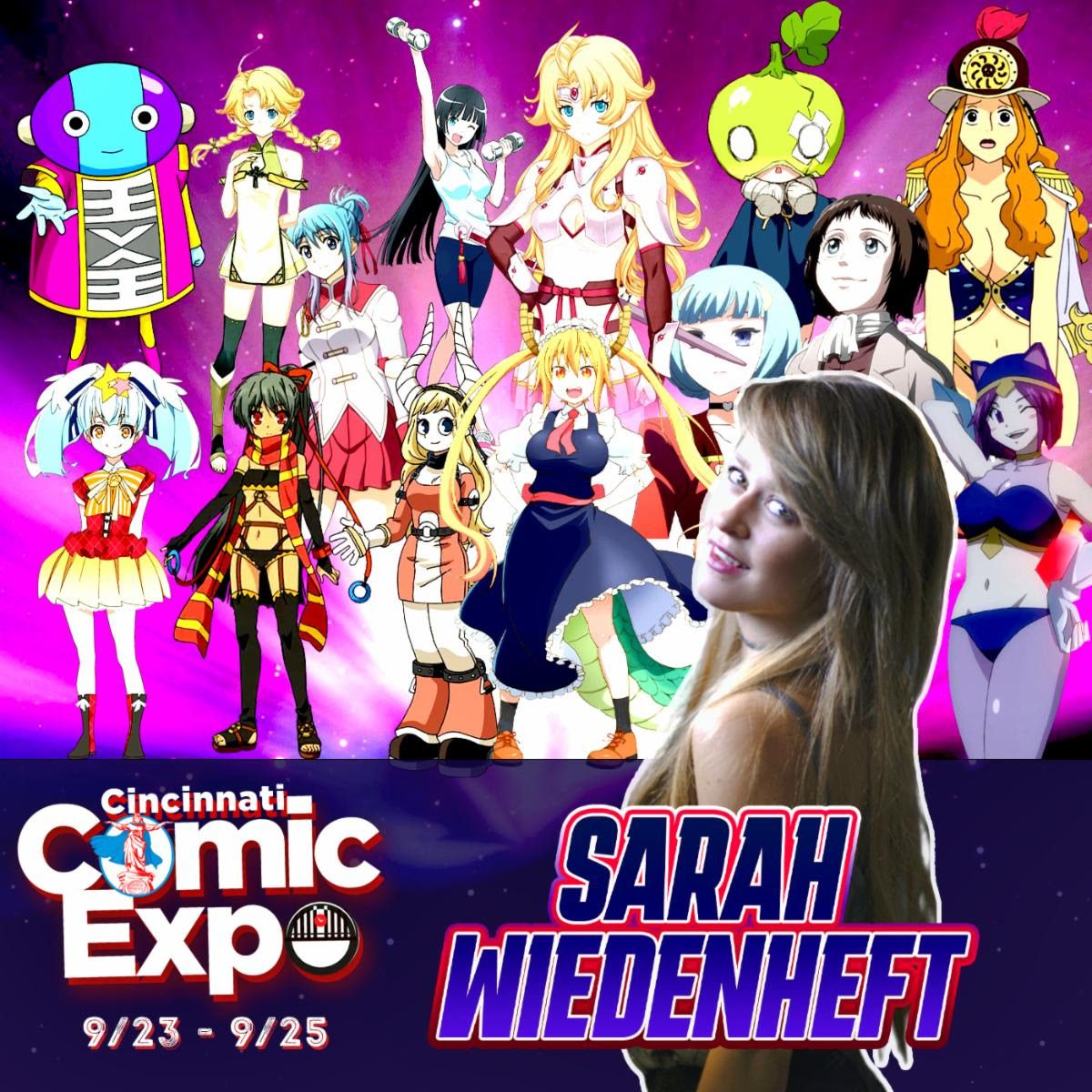 Sarah Wiedenheft will be joining us all weekend long at the 2022 Cincinnati Comic Expo!
She has over 200 projects to her credit, she is known for her roles on Love Live! Sunshine!!, My Hero Academia, Teasing Master Takagi-san, Dr. Stone, Bikini Warriors, Dragon Ball Super, Orange, Black Clover, Puzzle and Dragons X, and much more!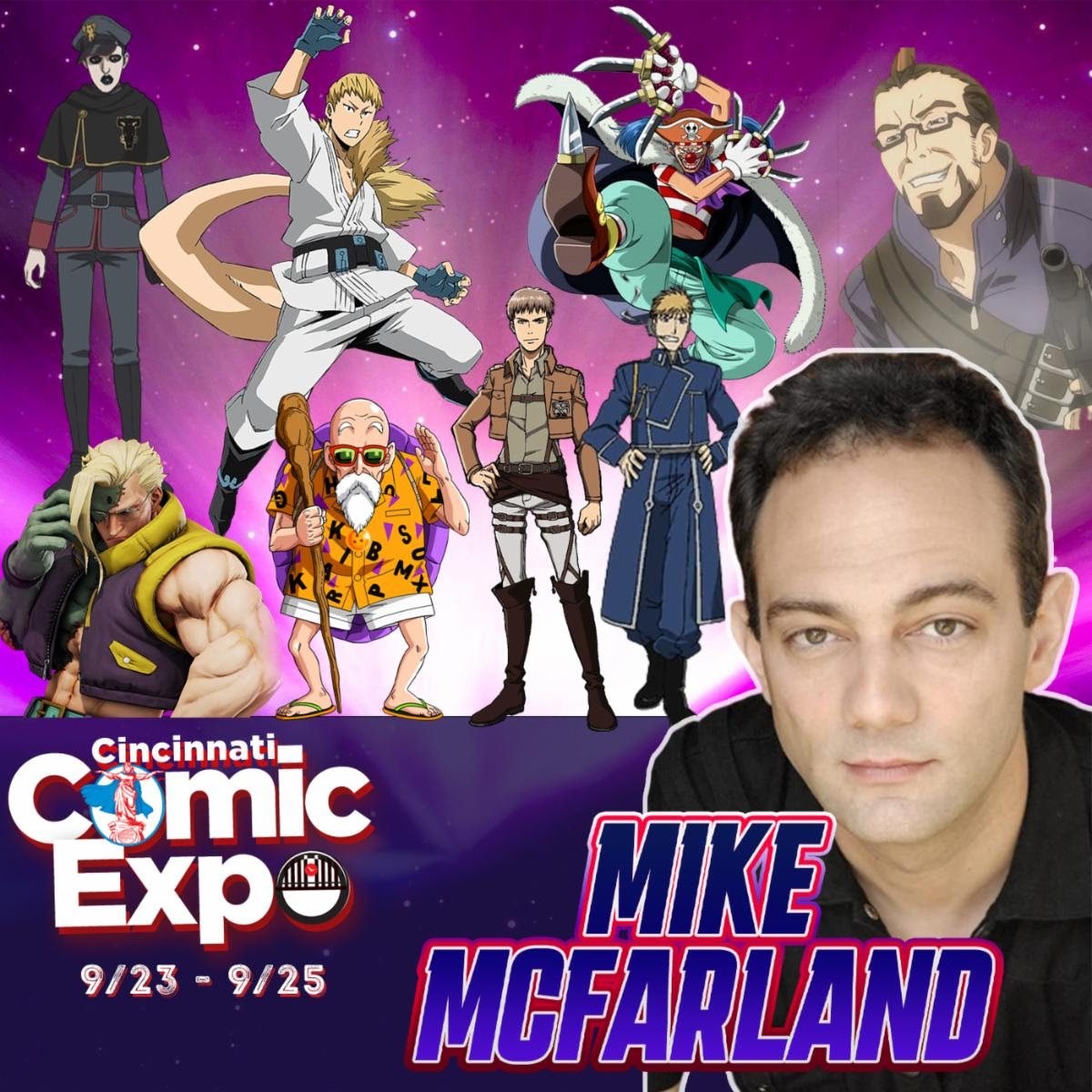 Mike McFarland is the newest addition for the 2022 Cincinnati Comic Expo!
From Dragon Ball, One Piece, Attack on Titan, and Fullmetal Alchemist, Mike has portrayed characters in over 300 projects and programs. In addition to his voice being used in animated films and video games, he has also directed numerous credits.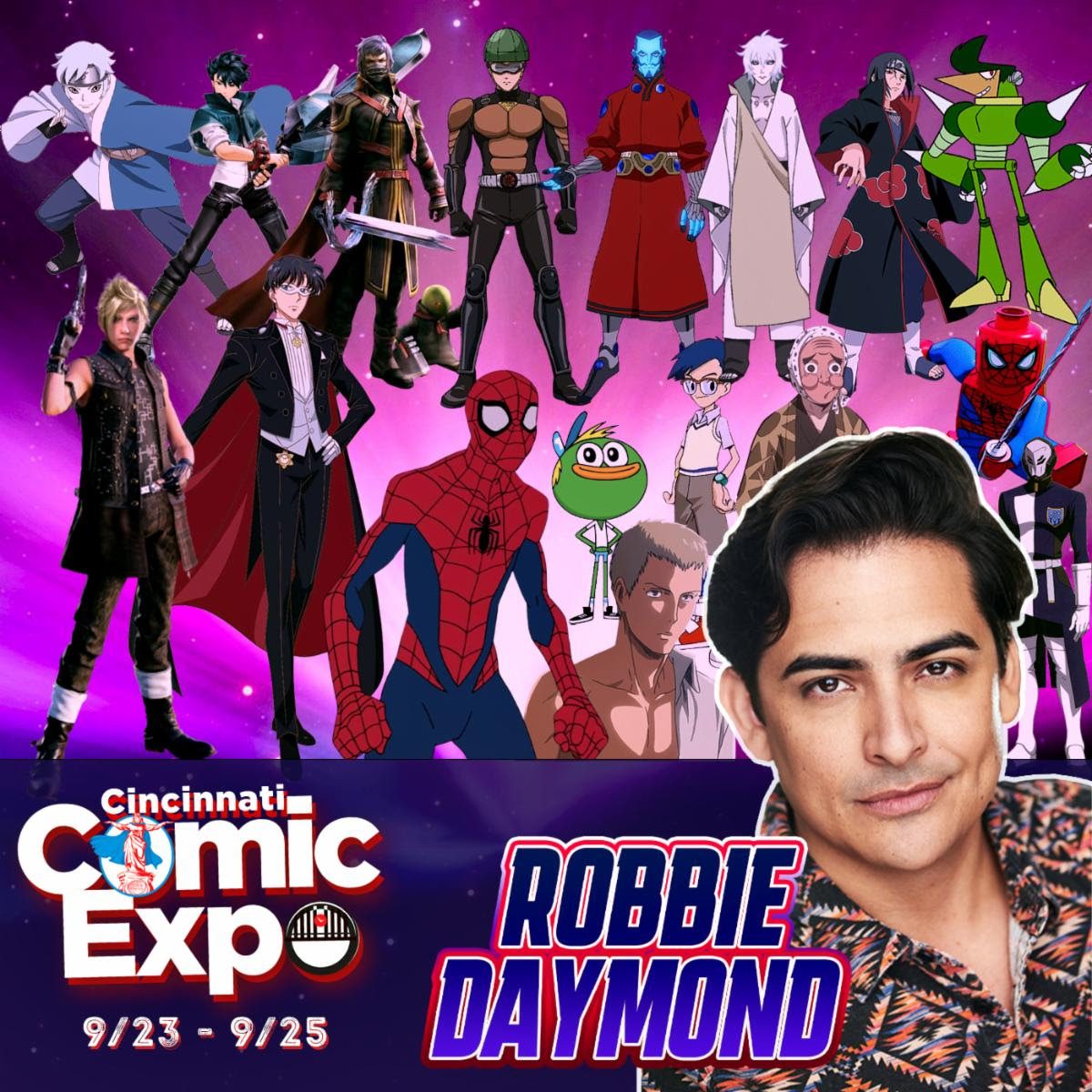 Robbie Daymond is joining us for his first Cincinnati Comic Expo later this year!
Robbie's voice work has appeared in hundreds of projects and features including Critical Role, Jujutsu Kaisen, Spiderman, Final Fantasy XV, and Persona 5. His early credits were Sailor Moon and World of Warcraft before working on Star Wars: The Old Republic, Hunter x Hunter, JoJo's Bizarre Adventure, Marvel Disk Wars: The Avengers, Star Wars: Rebels, Teenage Nutant Ninja Turtles: Mutants in Manhattan, Marvel Future Avengers, One Punch Man, Attack on Titan, and so much more. Recently, Robbie can be heard on My Hero Academia, Demon Slayer, Halo Infinite, Exandria Unlimited, Young Justice, Ultraman, and others.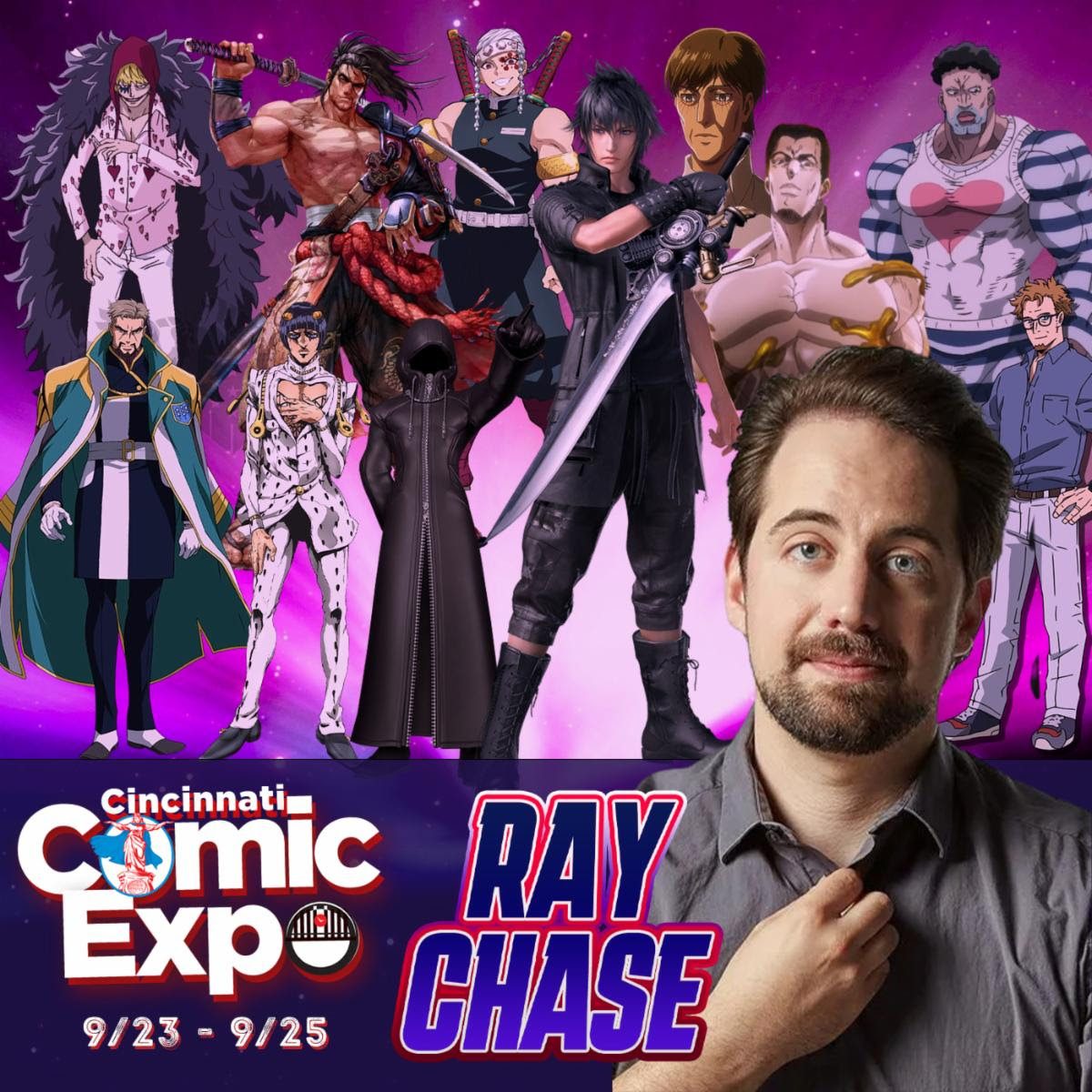 Ray Chase is the latest addition of guests coming to the 2022 Cincinnati Comic Expo!
Ray has a resume with projects covering a wide range of fandoms. Many notable roles are in Jujutsu Kaisen, Demon Slayer, Final Fantasy XV, Nier, Berserk, Jojo's Bizarre Adventure, and Persona 5. His credits further include World of Warcraft, Star Wars: The Old Republic, Hunter x Hunter, FML, Call of Duty: Black Ops III, Fallout 4, Dragon Ball Super, My Hero Academia, Radiant, One Punch Man, Call of Duty: Modern Warfare, Vinland Saga, Baki, Blockbuster, and others. He has recently been on The Seven Deadly Sins, Resident Evil: Infinite Darkness, Pokemon, Halo Infinite, and more!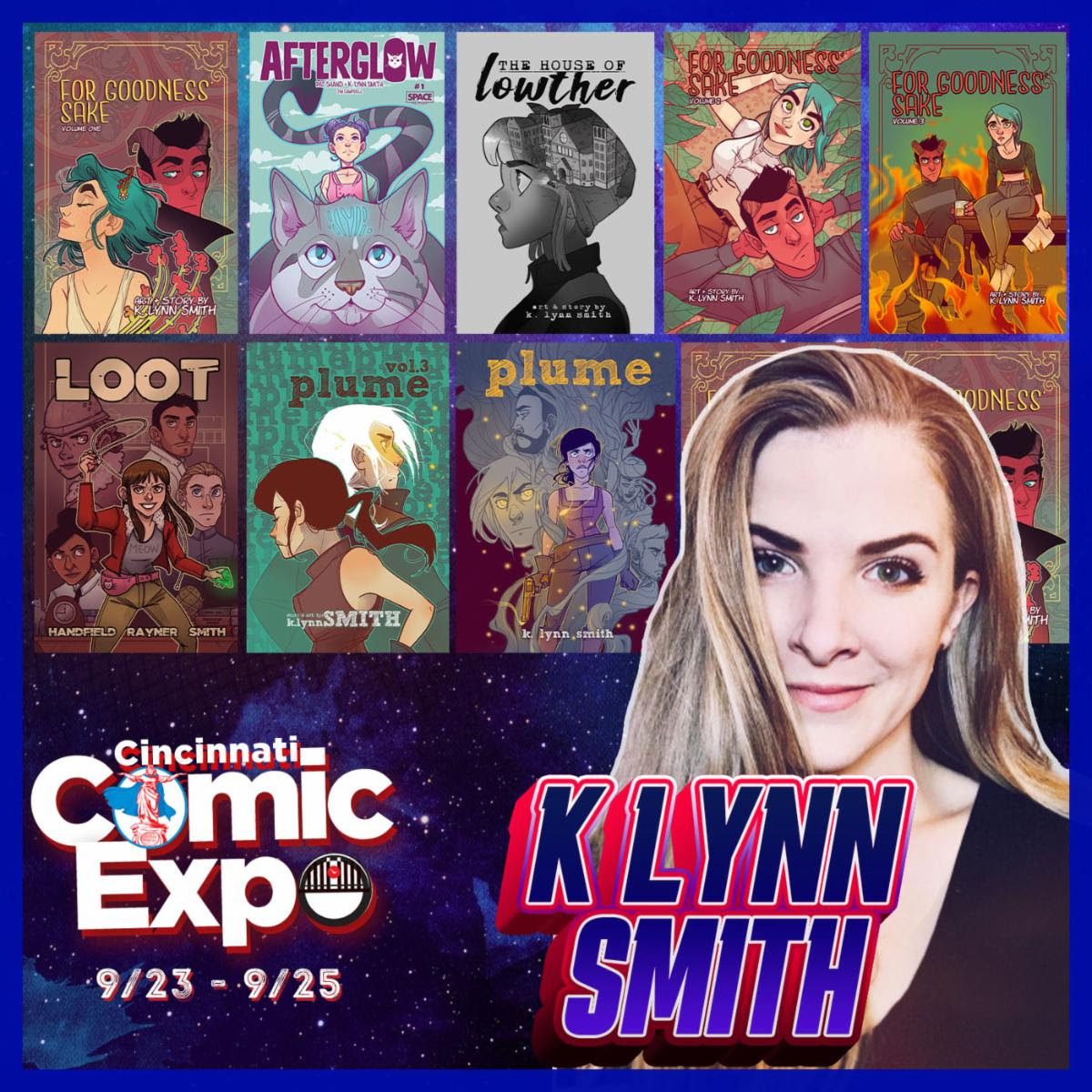 K Lynn Smith is an artist and writer from the Mid-Michigan area. She found her start in the comic book world as a cartoonist for her university newspaper. Her artwork has won the Michigan Press Award, as well as the Helen Victoria Haynes World Peace Cartoon Contest. She is the artist and writer of the hit western comic Plume, published by Devil's Due Entertainment, and has been involved with projects such as GARFIELD, the Strength in Numbers Studio's video game TUEBOR, AFTERGLOW with Pat Shand, and the series HOPE co-created with Dirk Manning. ​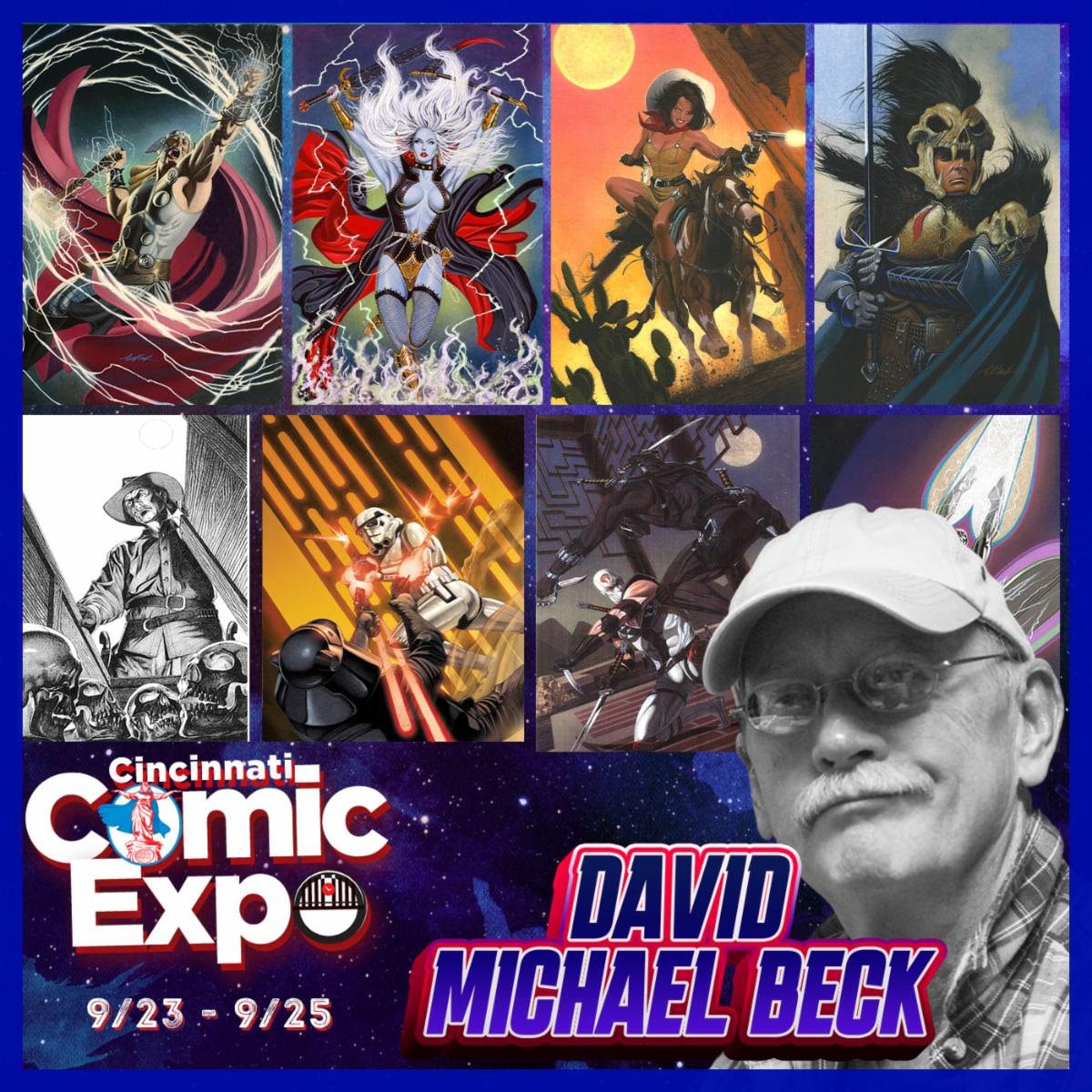 David Michael Beck is known for his contributions to Star Wars, G.I. Joe, Jonah Hex, and Chaos! Comics including Lady Death, Red Sonja, and Robocop. Other projects have included work with The Boy Scouts of America, Playboy Enterprises, Hasbro Toy Company, Delta and United Airlines, The America's Cup Campaign, The Grammy Awards, Warner Brothers, Universal Pictures, Anheuser-Bush, Miller Brewing Co., Dow Jones, Harper Collins, Simon & Schuster, Coca-Cola, Sony Entertainment, The Grateful Dead, Marvel, DC, Top Cow, and Dark Horse Comics.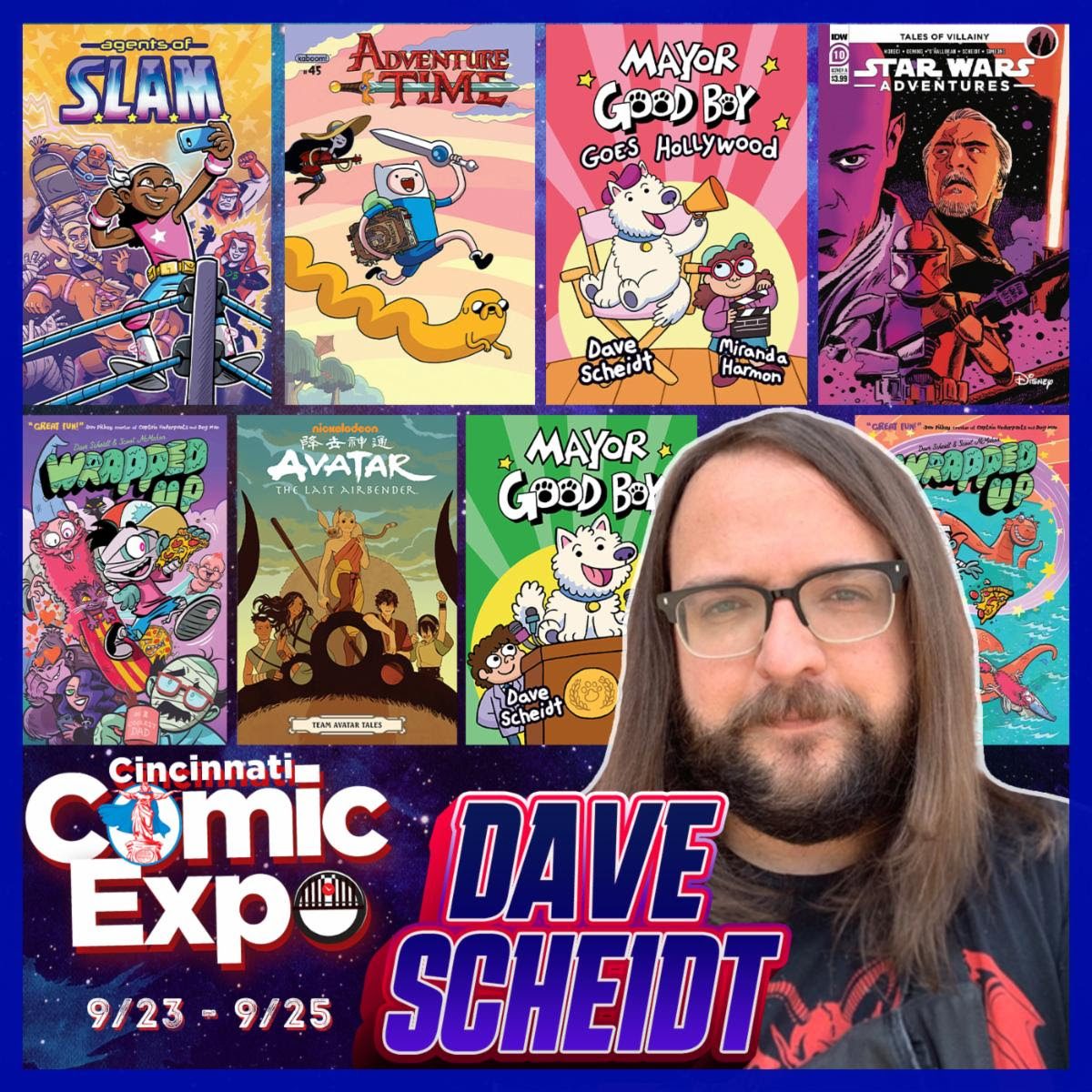 Dave is the co-creator of Mayor Good Boy. His credits cover numerous publications including Star Wars Adventures, Avatar: The Last Airbender, Adventure Time, Wrapped Up, Dreamworks Trolls, Munchkin, Castlevania, Aw Yeah Comics, and much more!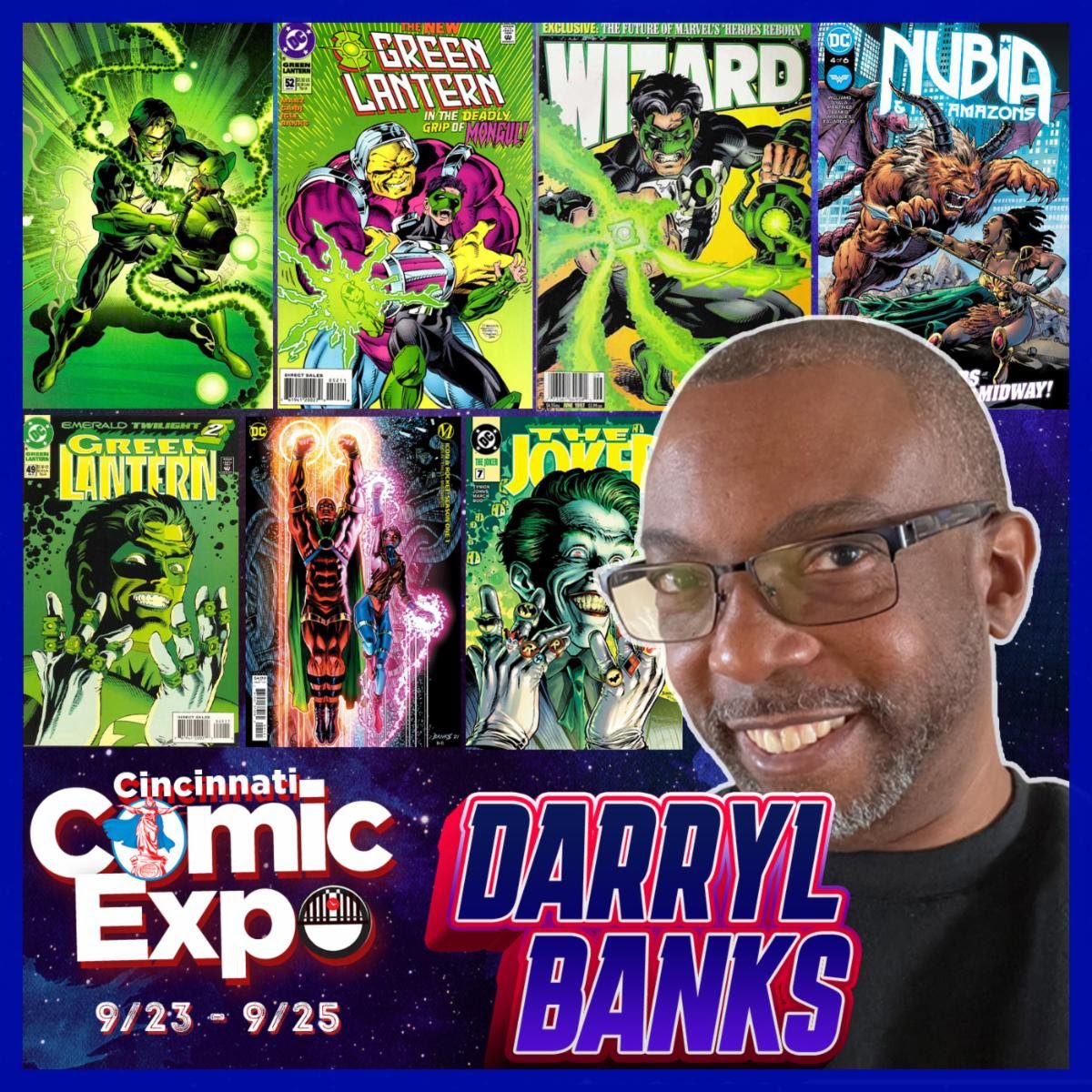 Darryl Banks is from Columbus, Ohio, and a graduate of the Columbus College of Art and Design with a bachelor's degree. He
began his comics career in 1989, working for various independent comic companies such as Innovation and Millennium Publishing. Darryl worked on titles such as Doc Savage: Man of Bronze, The Wild Wild West and Justice Machine.
In 1993 he started working with DC Comics on Legion of Superheroes and later on Green Lantern. Co-creating the Kyle Rayner Green Lantern, Parallax, and other characters. In addition to various other projects for DC, his work also includes Captain America and X-Men for Marvel, Tomb Raider: Epiphany from Top Cow, GI Joe Reloaded for Devil's Due Publishing, and covers to Moonstone's Phantom series. Additional work includes the Harken's Raiders graphic novel which was a Kickstarter project with Ominous Press.
Darryl also does concept art and toy design. Clients include Hawthorne Village collectibles, Filsinger Games, Hasbro, and many others.