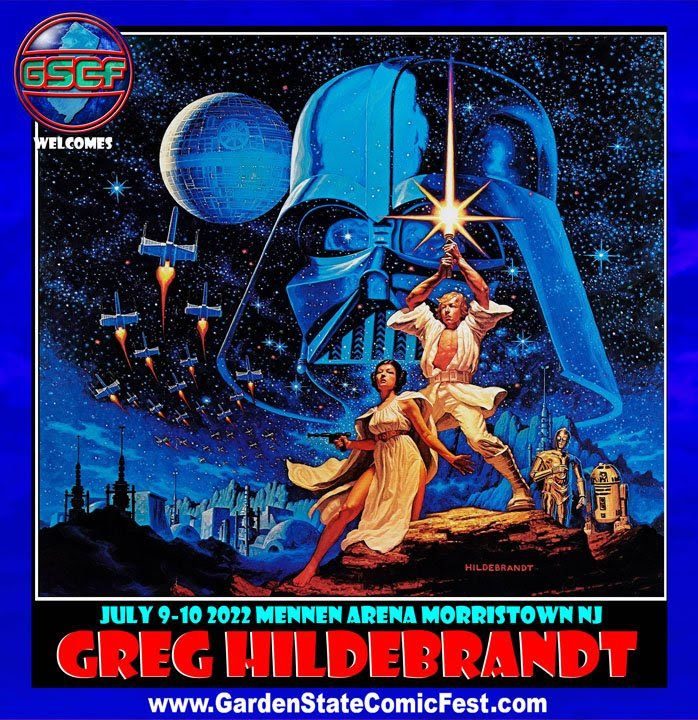 He's Back!! After far too long Greg Hildebrandt will be returning to the 2022 Garden State Comic Fest! July 9-10 at the Mennen Arena in Morristown NJ
This is Greg's first public appearance since the start of the pandemic. He is very excited to get back out into public to talk to his fellow creators and fans! However, he is still exercising caution and will be masked during the show. Greg won't be shaking hands but he will gladly fist-bump you, so stop by the booth for a fist-bump and a chat.
As always, Greg and the Spiderwebart team will have a full table display of stunning original paintings, sketches, and Hildebrandt merch for sale! Original art by Greg Hildebrandt, Brothers Hildebrandt, Walt Simonson, Dany Serra, Mark Romanoski, David Boller, Keith Garletts, Holly Golightly, and more!
See you at Garden State!