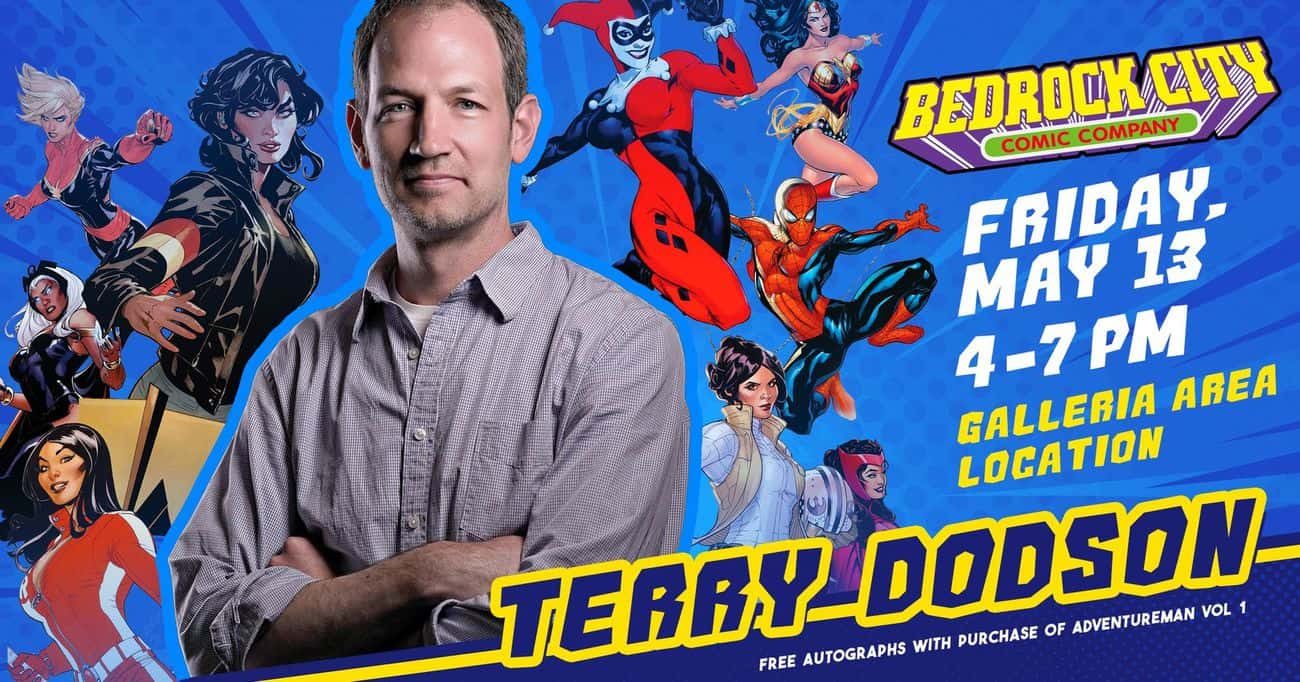 Comic creator Terry Dodson will be joining us for a store signing! He's worked on all of your favorites like Harley Quinn, Wonder Woman, Spider-Man, X-Men, Avengers, and his newest title, Adventureman! Pay him a visit in-store from 4:00-7:00PM on Friday, May 13th at the Galleria area Bedrock City location.
He'll also be at Bedrock City Comic Con from 12:00-6:00PM on Saturday, May 14th at No Label Brewing Co!
Purchase of his "Adventureman Volume 1" graphic novel is required for 5/13 store signing access.
Copies of Adventureman, Harley Quinn, and X-Men/Fantastic Four will be on-hand for purchase at both events.
RSVP on Facebook!