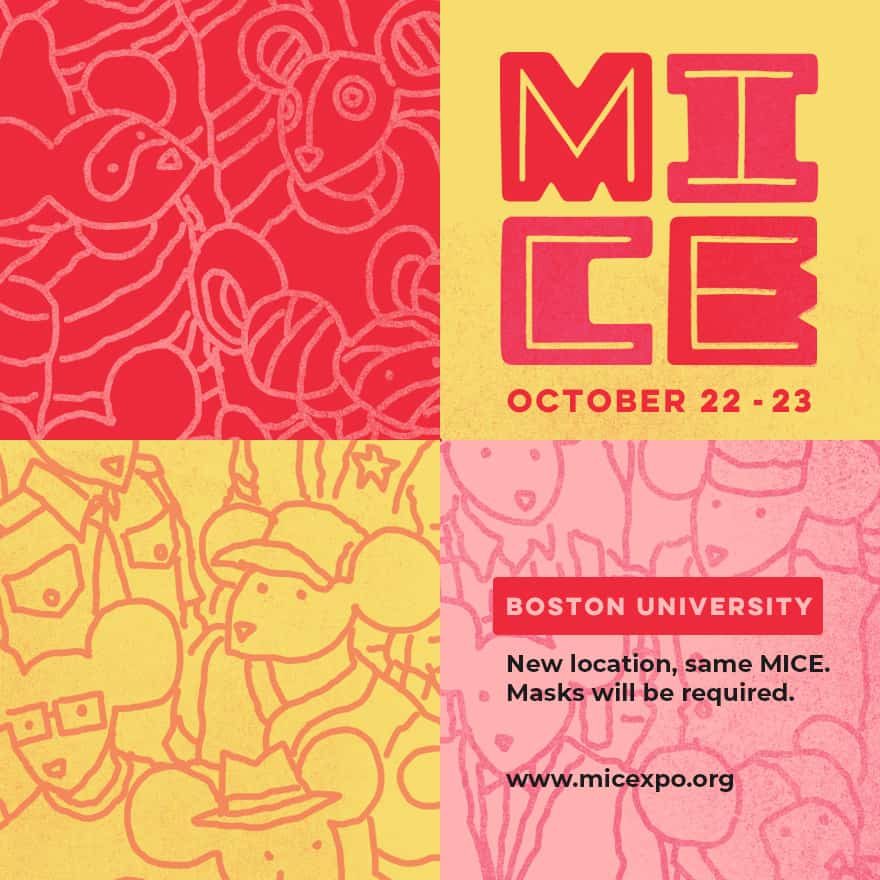 That's right! We're hereby announcing that MICE is back this fall, and at a new home: Boston University's School of Visual Arts! So without further ado:
WHAT: MICE 2022
WHERE: Boston University School of Visual Arts
WHEN: October 22 and 23rd, 2022
Also, applications for exhibitors open May 16th, 2022! Applications will only be open for TWO WEEKS. That's right, applications open May 16th and close May 31st at 11:59pm. Please check out our application details for more information!
We also want to take this opportunity to link to our COVID Safety Policy here. Please take a moment to read it fully, but know that masks *will be required* for all attendees, exhibitors and staff at all indoor MICE spaces. Additionally, exhibitors will be required to provide proof of vaccination upon checking in to exhibit.
We hope that you mark October 22 and 23rd down on your calendar, and we encourage you to RSVP for free! We can't wait to see you there!