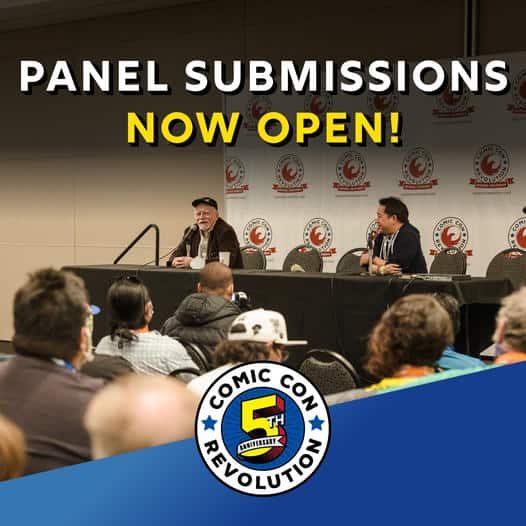 CCR Programming Panel Submissions: If you have a panel you'd like to submit for consideration to be part of Comic Con Revolution 2022's Programming Schedule then now's your chance. Follow the link below and submit your fully formed panel for consideration but hurry as submissions will close on March 25th.
Submission Form: Click Here
Tickets available now by clicking here.