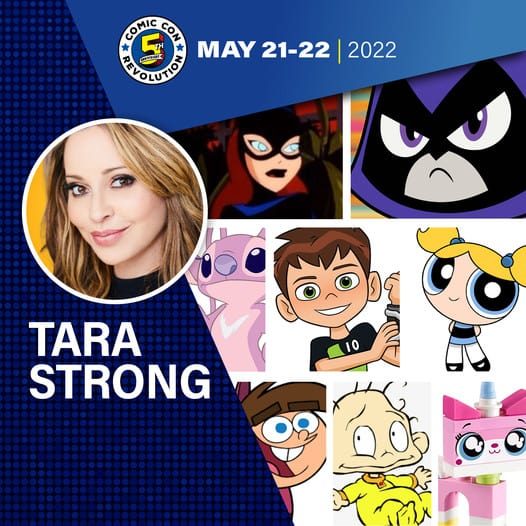 Iconic voice actor Tara Strong is coming to Comic Con Revolution's big 5th Anniversary event this May! You know her as the voices of Miss Minutes, Raven, Ben Tennyson, Batgirl, Dill Pickles, Timmy Turner, Bubbles and so much more. She will be at CCR meeting fans, signing autographs and taking pictures all weekend long.
Tara is part of an amazing cast of voice actors coming to this year's 5th Anniversary Comic Con Revolution celebration! New guests added almost every day so be sure to check back often and subscribe to our emailer!
Get your tickets by clicking here.