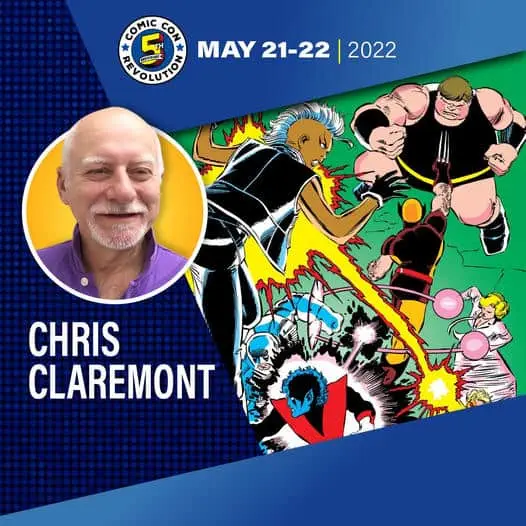 The Best Comic Book Creators are Coming to CCR to Be a Part of Our 5th Anniversary Celebration!
Living legend and CCR all star Chris Claremont returns to help us celebrate our 5th Anniversary. Chris is known for his incredible 16 plus year run on The X-Men and leaving his fingerprints on everything we love today about the X-Men. With Marvel Studios so close to bringing Marvel's Mighty Mutants into the MCU now's the best time to meet the man that all movie & TV stories have been and will be inspired by.
Another awesome announcement is the debut of comic book artists Kenneth Rocafort and Gene Ha as guests at Comic Con Revolution! Kenneth is known for his energetic style and his fanbase grows by the hour. Gene has worked with some of the industry's most talented writers and produces gorgeous art. Make sure to meet both in artist alley all weekend long.
Finally, from now until 11:59pm on February 14th (Valentine's Day!) you won't pay any additional fees when you purchase your tickets so get yours now and save!
We are in full gear here at CCRHQ and we'll be announcing at least two new guests a week well into the spring to celebrate our 5th Anniversary. Get ready to join the revolution and celebrate what you love!
As always, kids 12 & under are free with an adult ticket and we've got fun for the entire family. Tell your friends, bring the kids, don't miss out on this great local community event.
Get your tickets by clicking here.