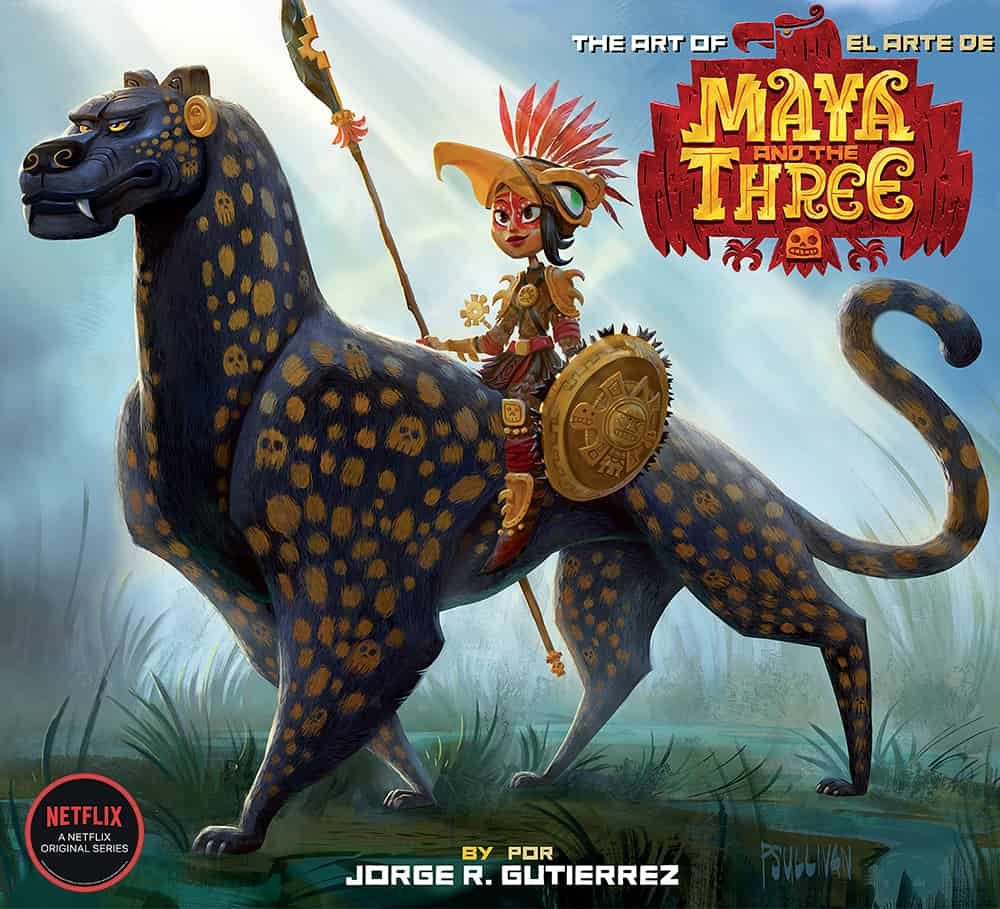 Gallery Nucleus is proud to welcome back artists Jorge Gutierrez and Sandra Equiha for an in-person / virtual panel and signing for the new animated mini series, Maya and the Three on Saturday, January 8, 2022. They will be showing some behind the scenes work, answering audience fan questions, as well as signing copies of the new art book The Art of Maya and the Three.
SIGNING AND PANEL DETAILS (JANUARY 8TH 2022, 2 PM – 6 PM)
Virtual (2 PM – 4 PM PST)
Purchase a copy of Maya and the Three art book to get a FREE access link to the livestream / recording of the panel.
The access link to tune in to the livestream will be sent out the day before the panel.
Questions may be asked over zoom, but priority will be given to in person guests.
In-person (2 PM – 6 PM PST)
Tickets are $5 per person and will be available below soon.
In-person guests will be allowed to get 2 items signed. Sorry no drawing requests.
In-person guests will be admitted starting 1:30pm.
Tickets for the in-person signing / panel will be limited to 60 seats only with 2 – 3 feet between each seat.
Masks must be worn at all times.
Customers must use hand sanitizer entering and exiting the building.
The signing will commence after the Q & A ~4pm.
Guests can stay in their seats and will be called up row by row for the signing.
Books and items for signing will be giving to Nucleus staff who will in turn give it to the artists to sign.
FEATURED PANELISTS
Jorge Gutierrez (Director / Creator)
Sandra Equiha (Producer / Animator / Voice Actor)
Gallery Nucleus
210 E Main St, Alhambra, CA