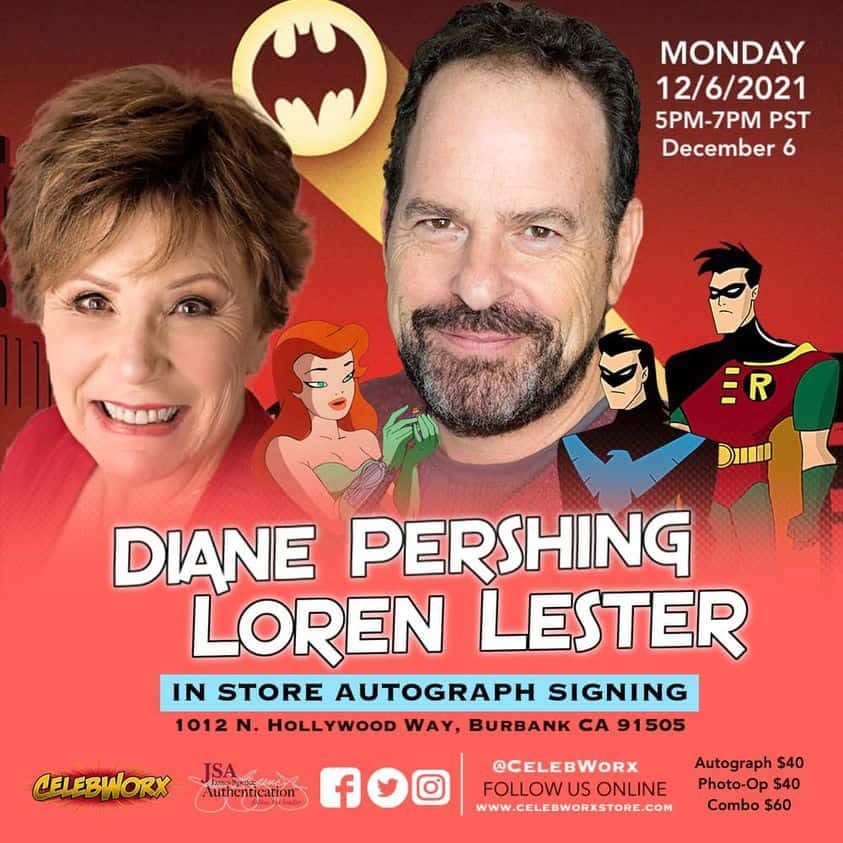 CelebWorx is proud to announce their third PUBLIC signing at the store location on Monday, December 6th, 2021 from 5PM-7PM PDT. Meet Loren Lester "Robin/Nightwing" and Diane Pershing "Poison Ivy" from Batman: The Animated Series!
Pricing: Each Autograph is $40. Selfie is $40. Combo is $60.
Lining Up: You Can Start Lining Up Around 4PM. You can also purchase other in-store signed pops at this time. Click here for details.
Signing Time: The event is from 5PM to 7PM but Loren and Diane will sign until the line is finished. So if there is a line, and it's after 7PM, you are still safe as long as you are standing in line!
Limits: There is NO Limits on how many pops you can bring or how many autographs you can buy. We will have a complimentary signature series sticker. If you bring your own pop, we can add the sticker seconds before you have the artist sign it. When we run out of our personal supply, we have run out. First come. First Serve.
Parking: Street parking is available around Burbank area.
Entrance: Line Up in Front of the Store.
Masks: We require all fans to be masked to enter the store. Proof of Vaccination Required or Proof of a Negative Test.
CelebWorx
1012 N. Hollywood Way, Burbank, CA 91505