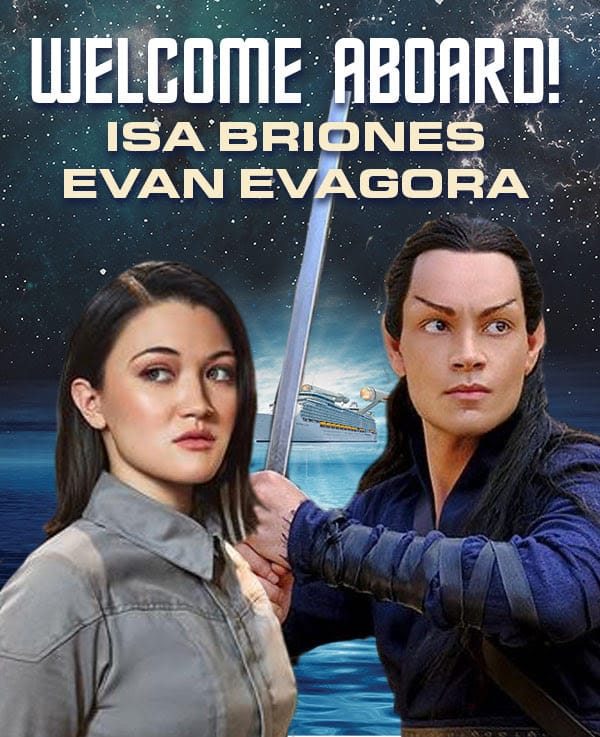 From Picard to Star Trek: The Cruise in 2022!
Star Trek: The Cruise is thrilled to announce that two awesome actors from Star Trek: Picard — Isa Briones and Evan Evagora — have enlisted for next year's voyage!
Isa plays multiple characters opposite Sir Patrick Stewart and lent her amazing singing voice to Picard's season 1 finale. Evan, who stars as Romulan combat expert Elnor, is the first Australian to be a regular cast member in a Star Trek TV series.
We can't wait to see what Isa and Evan have in store for us when they make their maiden voyage on Star Trek: The Cruise.