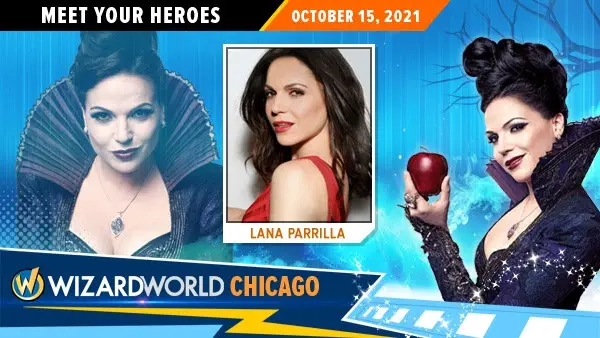 'Once Upon a Time,' 'Spin City' Star Lana Parrilla Added To Wizard World Chicago, October 15
A new week means a new celebrity announcement heading in next month's Wizard World Chicago, and that's no fairy tale. Today, "Once Upon a Time" star Lana Parrilla adds her name to the growing roster of standouts on the slate on Friday, October 15, when she will greet fans, sign autographs, pose for photo ops and conduct a live interactive Q&A.
Parrilla, who appeared in every episode of the fantasy series that ran on ABC television for seven seasons from 2011-2018 as "Regina Mills/Roni/Evil Queen," also headlines the Paramount+ drama series "Why Women Kill." She first gained national attention for her portrayal of "Angie Ordonez" opposite Charlie Sheen on "Spin City" and had key roles on "24," "Windfall" and "Swingtown."
Parrilla VIP tickets, photo ops and autographs are available now; Wizard World Chicago admission starts at $39.99. Kids 10 and under free.