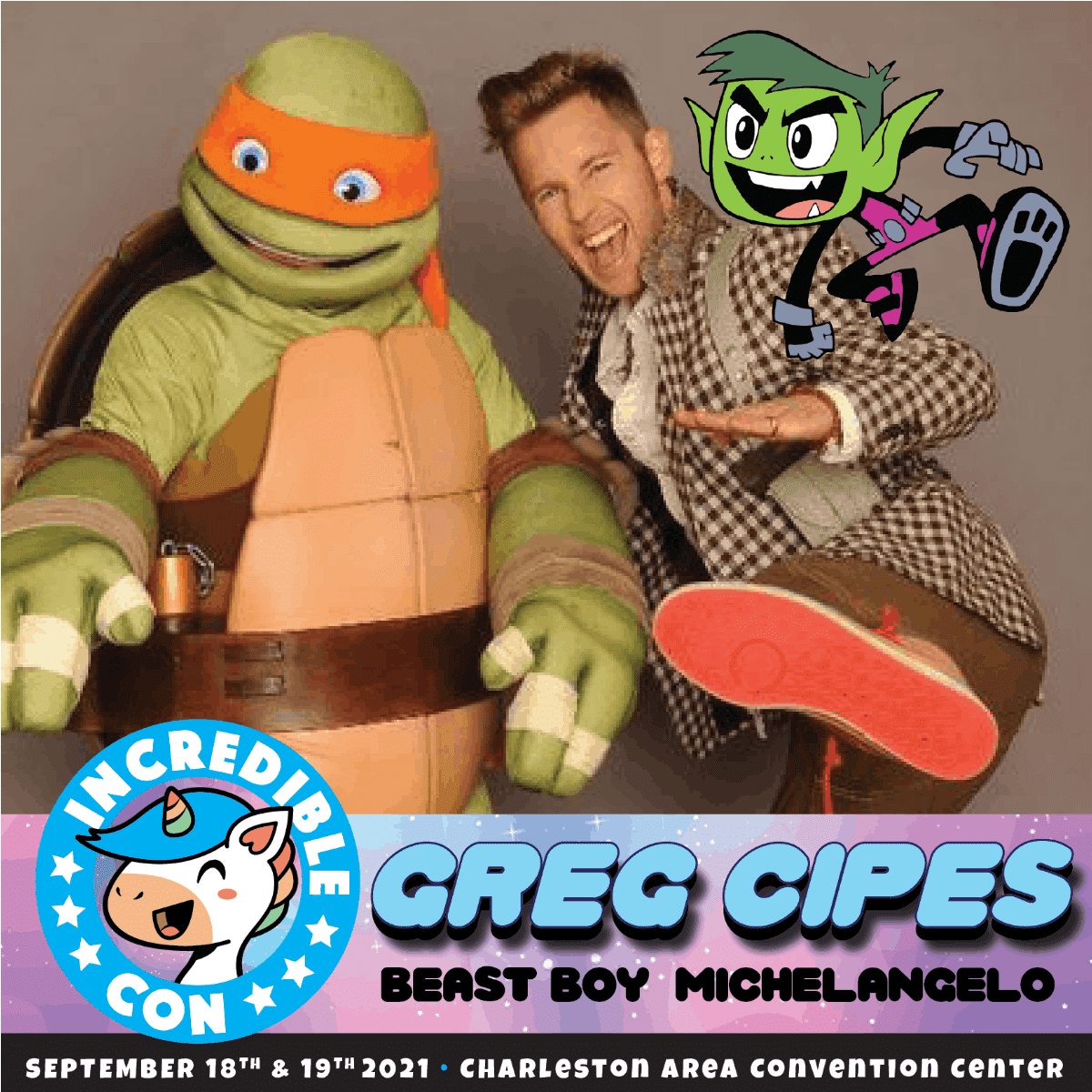 Incredible Con is proud to announce our first Special Guest for 2021, the amazingly talented voice actor Greg Cipes!
Greg has voiced many incredible characters including:
Beast Boy in Teen Titans and Teen Titans Go!
Michelangelo in Nickelodeon's Teenage Mutant Ninja Turtles
Peanut in Adventures in Wonder Park
Stinkfly/Kevin Levin in BEN 10
Beast Boy in Young Justice
Tad in Star Vs. The Forces of Evil
Iron Fist in Ultimate Spider-Man
Craz in Gravity Falls
Tu in The Legend of Korra
Steve Jackson in Fish Hooks
and MANY, MANY MORE!!
Greg is scheduled to appear both days for autographs and selfies, plus a Special Q&A panel on Saturday, September 18th. Get your passes today and don't miss a minute of the fun!
Be sure to visit our website for update Vendors, Artist Alley, and Game Zone announcements! We're proud to be working with Soundwave Comics, Final Round Game Shop, and Palmetto Gaming, just to name a few!