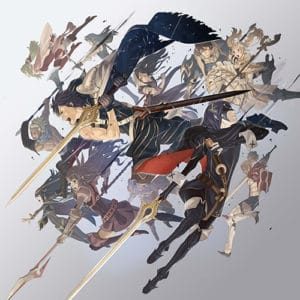 Nucleus welcomes Japanese character designer and mangaka Yusuke Kozaki back to the gallery! As more and more artists create work digitally, this exhibition showcases rare paper and pencil gems of animation and video game history. This will be one show that anime and gaming fans won't want to miss!
Select one of a kind pencil drawings will be available. Only 24 pieces will be available. Art will be from titles such as:
Fire Emblem
No More Heroes
Intrigue in the Bakumatsu
and more…
OPENING RECEPTION DETAILS (July 24, 2021, 5pm – 8pm PST)
FREE Open to the public. No RSVP needed.
Opening reception will be limited to only 50 people in the gallery at a time.
Exclusive prints and zines available below.
ABOUT YUSUKE KOZAKI
Yusuke Kozaki is a prolific illustrator, manga creator, and character designer for the animation, film, and video game industries in Japan. Starting out as a manga artist in 1997, Kozaki-san has since worked on several well known video games, comics, and films. His manga Donyatsu was made into an animated series. Some of the notable titles include:
Pokemon Go (Illustrator / Character Designer)
Fire Emblem (Illustrator / Character Designer) Awakening, Fates, Heroes
No More Heroes (Illustrator / Character Designer)
Tekken 7 (Character Designer)
Xenoblade Chronicles 2 (Illustrator / Character Designer)
Speed Grapher (Illustrator / Character Designer)
Super Smash Bros (Character Designer) Robin, Lucina, Corrin
Donyatsu (Writer / Creator)
For more on Yusuke Kozaki go HERE
Gallery Nucleus