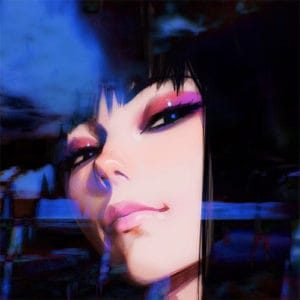 Artist Ilya Kuvshinov returns to Gallery Nucleus on Saturday, July 24th for another solo exhibition featuring a combination of new analog and digital works.
OPENING RECEPTION DETAILS (July 24, 2021, 5pm – 8pm PST)
Opening reception will be limited to only 40 people in the gallery at a time.
No RSVP needed.
Go HERE to review our COVID protocols for gallery guests.
EXCLUSIVES
Available in person starting July 24, Online July 25
New Prints
New T-shirt
New Stickers
more TBD
ABOUT ILYA KUVSHINOV
Ilya Kuvshinov is a Russian illustrator who created the character designs for Ghost in the Shell: SAC 2045 (2020) and The Wonderland (2019). He was born in Russia, where he worked in the video game industry and pursued character design on the side. Kuvshinov moved to Japan around 2015 to work full-time on anime.
See more of his work HERE