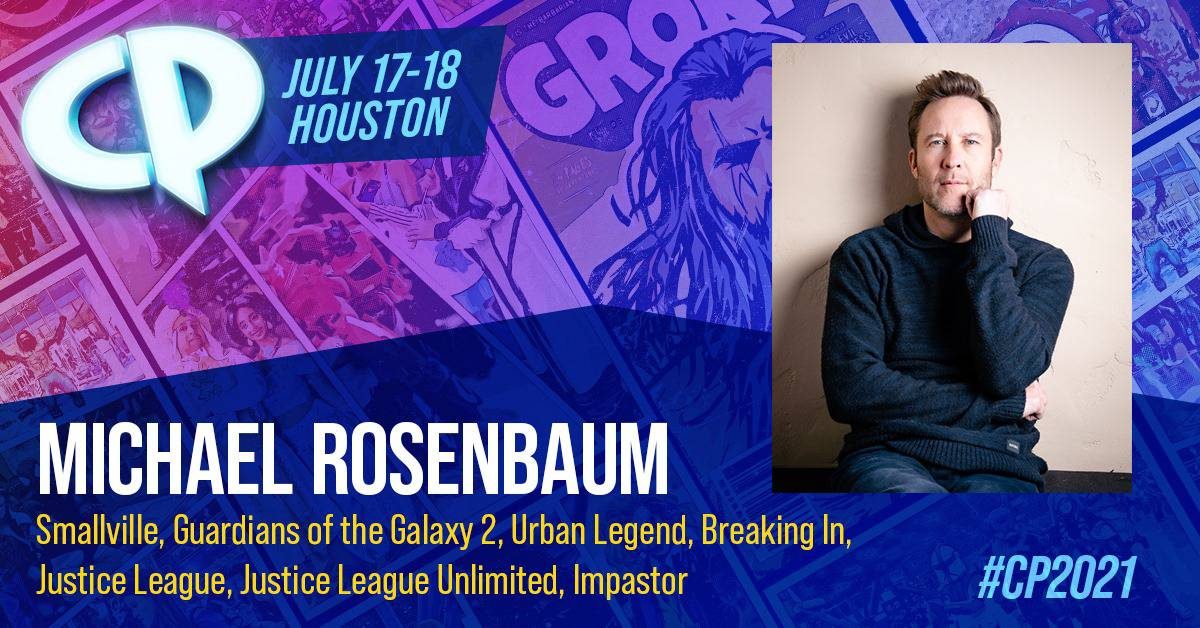 Actor, director, singer and podcaster, Michael Rosenbaum will be making an appearance at Comicpalooza 2021. Michael was voted by People Magazine as one of the 60 nastiest villains of all time for his role as Superman's arch enemy, Lex Luthor on Smallville. He has also appeared in Guardians of the Galaxy 2, Urban Legend, Sorority Boys, Justice League Unlimited and more!
Comicpalooza is happening July 17 – 18, 2021! Purchase your CP2021 passes at the link.
Get the scoop on Comicpalooza at the link.