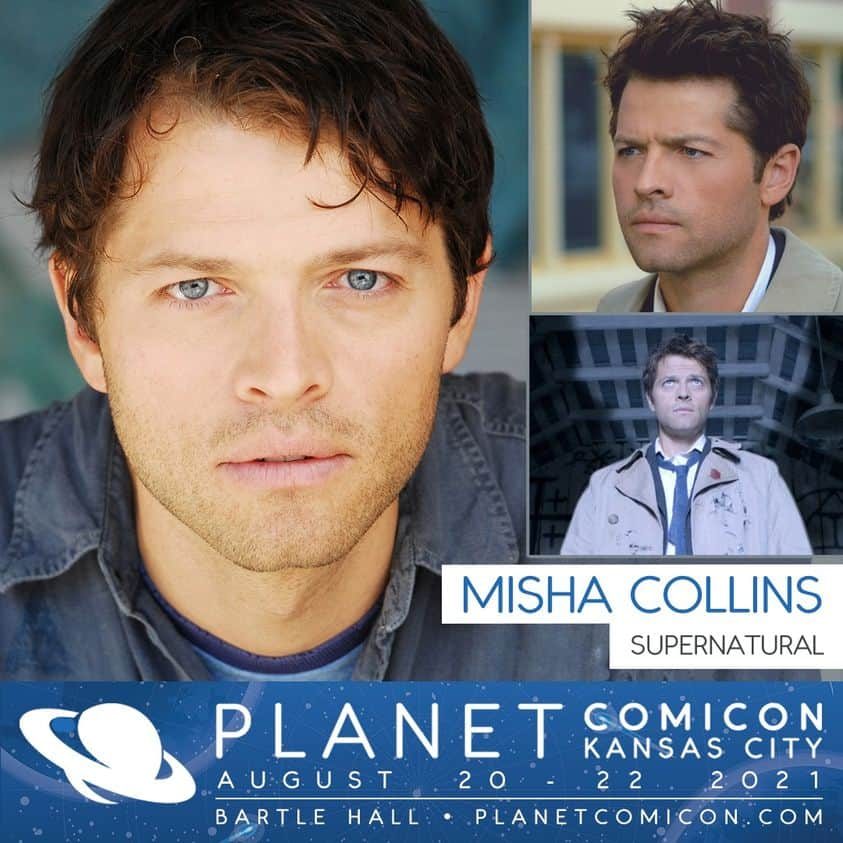 Planet Comicon Kansas City is excited to officially announce the addition of Misha Collins, best known as Castiel on The CW thriller Supernatural, to our roster of guests for our August show. This is a RARE personal appearance and his FIRST appearance in this region. Misha will be with us all three days!
In addition to "Supernatural," Misha has had recurring roles on "ER" and "24" and has guest-starred on numerous other shows including "Nip/Tuck," "CSI," CSI: NY, NCIS, Monk, and "NYPD Blue" to name a few. On the big screen, Misha is best known for his role as serial killer Paul Bernardo in the film "Karla." Other film credits include "Par 6" and "Girl, Interrupted."
For more info about our current guest list, please visit PlanetComicon.com! Additional guests will be announced in the coming weeks.