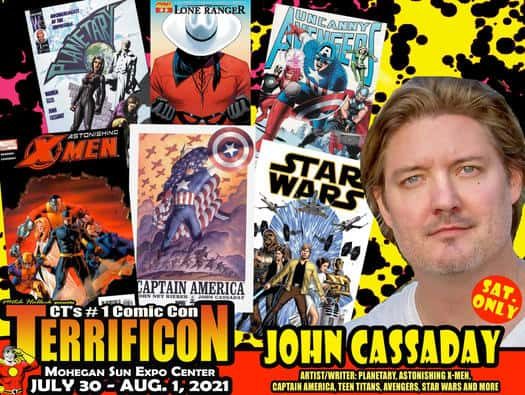 TERRIFICON is thrilled to announce the return of one of our most requested guests, Eisner Award winning artist, Mr. John Cassaday!
John will be making a rare con appearance and be with us at Mohegan Sun on Saturday only! Be sure to come out and meet the man who co-created the acclaimed DC/Wildstorm series Planetary, worked on the Captain America, Astonishing X-Men, Uncanny Avengers, the relaunch of Marvel's Star Wars ongoing series and my favorite Captain America!
In addition, Cassaday's work has been exhibited in Hong Kong, Paris, New York City and the Smithsonian Institute in Washington, DC.
For more information and TERRIFICON tickets go to terrificon.com