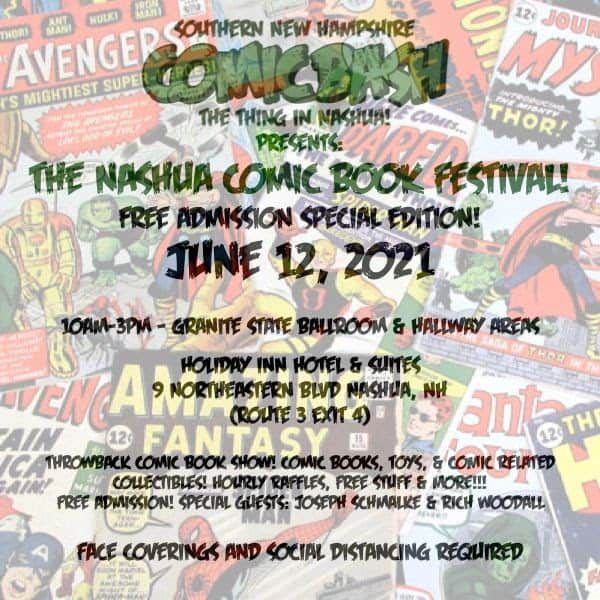 Join us for our FREE COMIC BOOK SHOW in Nashua, NH this Saturday, June 12th from 10am-3pm.
Golden, and maybe even, the first 2021 comic show, opportunity to meet TEAM BLACK CARAVAN: Rich Woodall and Joseph Schmalke. These fine gents will be glad to sign things like The Electric Black (Rich & Joe), Phantom Starkiller (Joe) and Murder Hobo (Joe). And they are open to doing commissions! Don't miss out!
Admission to the show is FREE. We saved you money at the door so you can spend it with our guest artists and vendors!
See you on Saturday at the Holiday Inn Hotel (9 Northeastern Blvd, Nashua, NH)