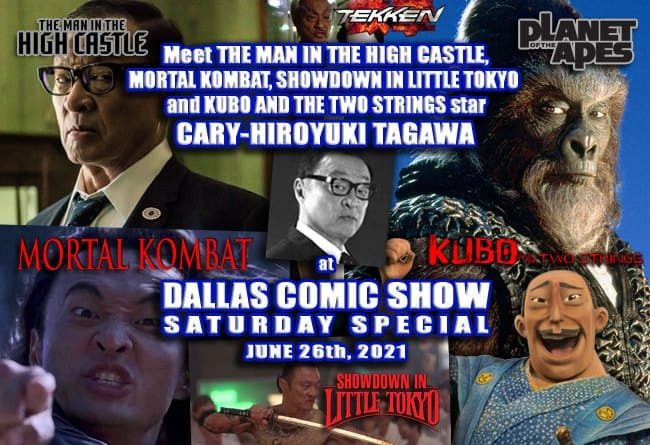 "Your soul is MINE!" We are so very excited to welcome the incredible Cary-Hiroyuki Tagawa to our guests list for our Dallas Comic Show Saturday Special – June 26, 2021!
Cary has starred in films like MORTAL KOMBAT, Tim Burton's PLANET OF THE APES, Bernardo Bertalucci's THE LAST EMPEROR, SHOWDOWN IN LITTLE TOKYO, John Carpenter's VAMPIRES, Michael Bay's PEARL HARBOR, and KUBO AND THE TWO STRINGS, and popular TV shows like The Man In The High Castle. This is a rare appearance, and we're extremely honored to host such a legendary actor.
Tickets are on sale NOW, so get ready, and please help us spread the word.