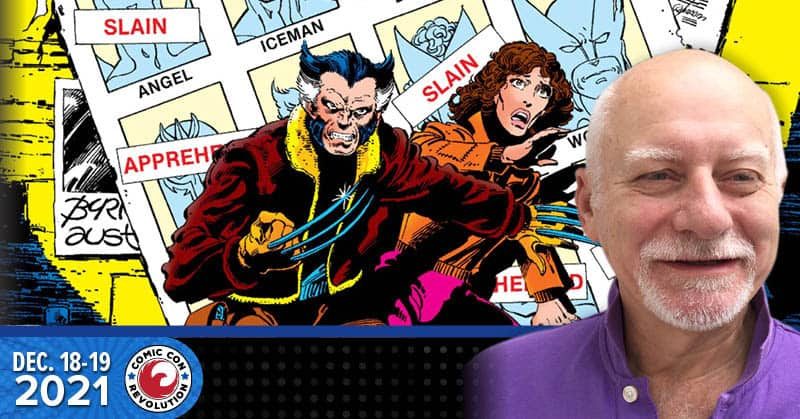 Comic Con Revolution is excited to bring the legendary Chris Claremont back to The Inland Empire!  Chris is an absolute living comic book legend.  We couldn't be more proud to bring him to CCR to meet the greatest comic book fans in the world.
Having authored a historic 17 year run on the X-Men and created almost 200 different characters in his near 50 year career, Chris Claremont is as close to comic book royalty as it gets.  Chris' contributions to the comic book industry are hailed along with such names as Stan Lee, Jack Kirby, Will Eisner, Steve Ditko, Alan Moore, Frank Miller, Jerry Siegel, Joe Shuster and so many more.
Chris Claremont's creative influence can be felt far and wide in pop culture.  From other creators who grew up mesmerized by his stories to the TV and film projects inspired by his work Chris' work is undeniably iconic.
"Having Chris Claremont join the revolution is beyond special," noted CCR co-founder Drew Seldin.  "We're honored to have him be a part of one of the most incredible experiences Southern California has to offer – Comic Con Revolution!"
Chris Claremont is one of many exciting guests to be announced for our big return this December. Keep an eye out every week on social media for a new guest announcement and be back here in two weeks for a another BIG guest…
Order your tickets today at www.ccrtix.com
For more information about Comic Con Revolution go to www.ccront.com