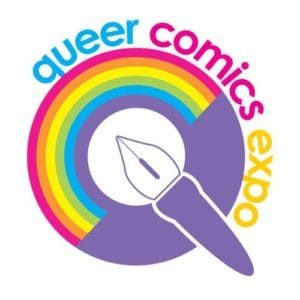 Presented in partnership with the nonprofits Cartoon Art Museum and Prism Comics, the Queer Comic Expo proudly announces the opening of ticket sales for this year's virtual event taking place online on Saturday and Sunday, May 15-16, 2021! More information and tickets available through cartoonart.org/qcexpo.
The virtual Queer Comics Expo will have both free and ticketed spaces. Tickets start at a sliding scale of $10-16 for the whole weekend with additional assistance available. For those who want to really come out and show off their support for the medium and the expo a VIP ticket with bonus incentives is available for $55. All tickets include access to 13 hours of live interactive programming hosted through Run the World including Speakers, Presenters, Community Round-Tables, and a Networking Virtual Mixer on Saturday Night to chill out and meet fellow queer comics enthusiasts and creators one-on-one.
Anyone can explore the free and open to the public virtual spaces for the Queer Comics Expo. Browse the gallery of talented and creative exhibitors on QCE's home base at cartoonart.org/qcexpo or join the official QCE social space on Discord to share your love of queer comics during QCE and all year round. During the QCE weekend May 15-16, 2021 you may even strike up a chat on Discord with official QCE creators and speakers!
All proceeds from the Queer Comics Expo go directly to support the Cartoon Art Museum in San Francisco, CA. Purchase tickets, browse exhibitors and see schedule updates at cartoonart.org/qcexpo.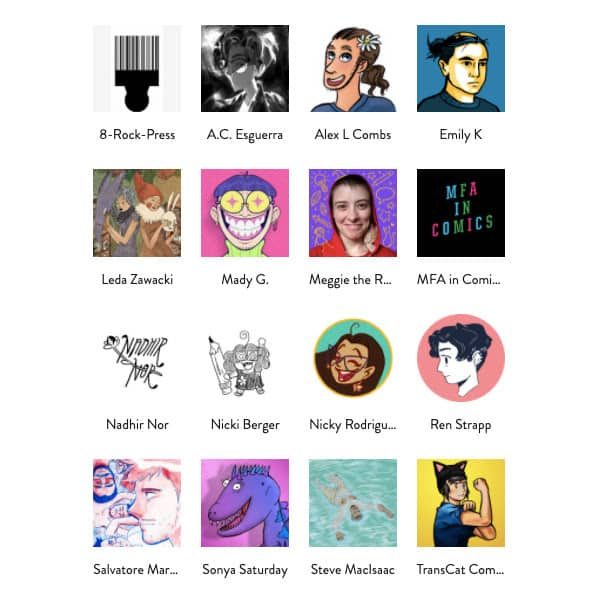 8-Rock-Press
A.B.O. Comix
A.C. Esguerra
Alecia Gatlin
Alex L Combs
Dylan Edwards
Emily K
Latino Comics Expo
Leda Zawacki
Mady G.
Meggie the Ramm
MFA in Comics, California College of the Arts
Nadhir Nor
Neighborhood Comix
Nicki Berger
Nicky Rodriguez
Niki Smith
Noella Whitney
Ren Strapp
Salvatore Marrone
Seosamh & Anka, 198X
Steve MacIsaac
Sonya Saturday
Tab Kimpton
TransCat Comics
…and many more!