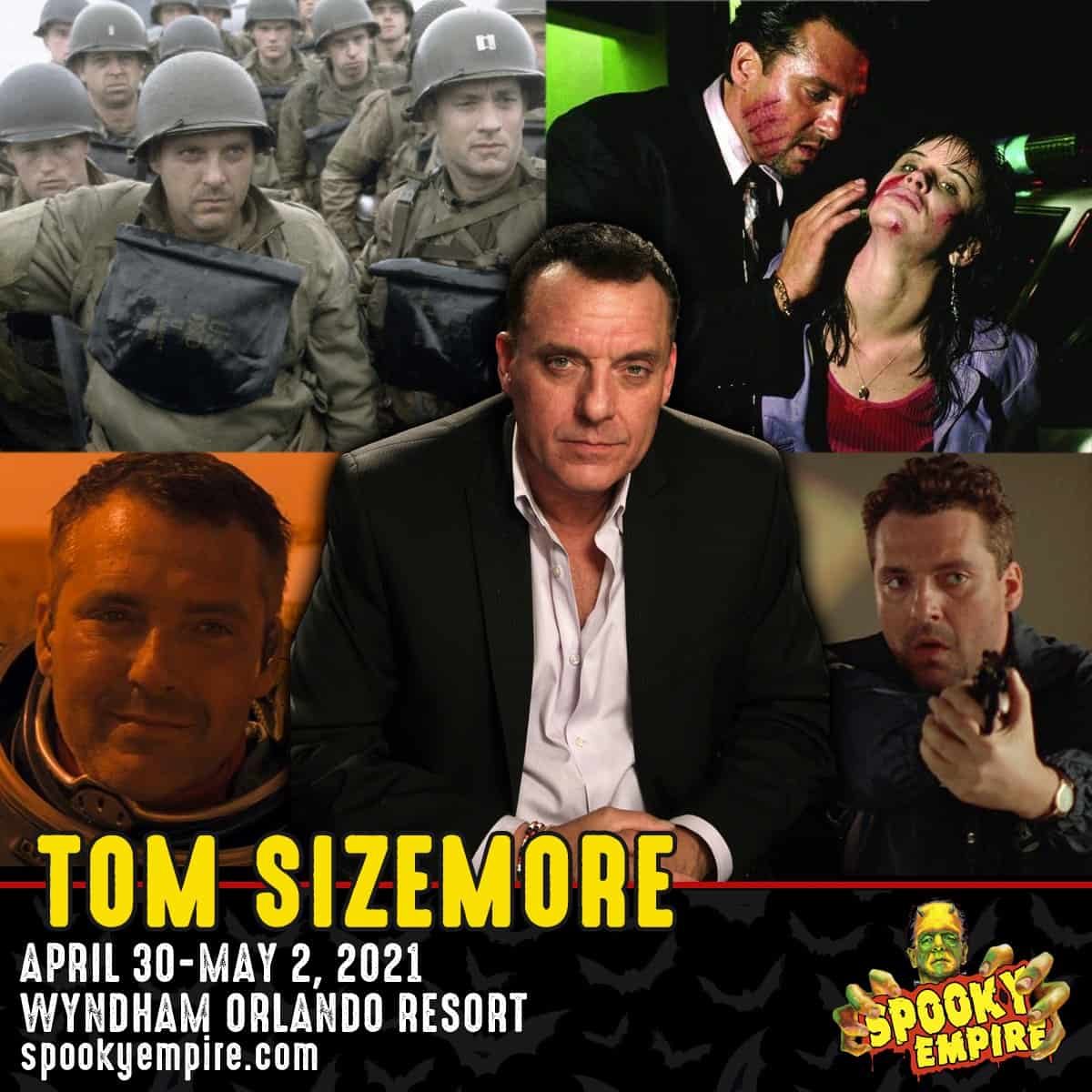 Please welcome the one and only TOM SIZEMORE to Spooky Empire for the first time this Spring!
TOM SIZEMORE has a list of fantastic film and TV roles so long that we could never cover it all..but some of his more memorable ones would be "SAVING PRIVATE RYAN", "TRUE ROMANCE", "NATURAL BORN KILLERS", "RED PLANET", "BORN ON THE 4th OF JULY", 'WYATT EARP", "BRINGING OUT THE DEAD", "BLACK HAWK DOWN", "HAWAII 5-0", "TWIN PEAKS" and SO many more!!
Don't miss out on meeting TOM SIZEMORE at Spooky Empire, live and in person..April 30-May 2, 2021 at the Wyndham Orlando resort in Orlando, FL!
Tickets are limited and available NOW and room reservations at the Wyndham are now OPEN! Visit us at spookyempire.com