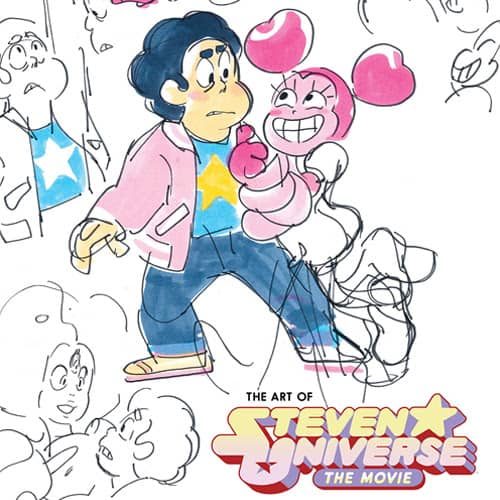 In celebration of "Steven Universe: The Movie" and all things "Steven Universe", creator and director Rebecca Sugar as well as producer Kat Morris will be speaking to their fans and answering selected questions virtually via Zoom on July 25th from 11am – 12pm (PST).
EVENT REGISTRATION
Purchase of "Art of Steven Universe: The Movie" book will grant you access to the virtual event. (While supplies last)
ABOUT THE ARTISTS
Rebecca Sugar is an American cartoonist, animator, songwriter, director, and children's book author, best known for creating Cartoon Network's "Steven Universe." Rebecca has spent the last decade breaking down the stigma against LGBTQIA+ content in children's media. As a bisexual and non-binary show-runner, Rebecca has been determined to carve a space for marginalized artists in the field of animation.
Kat Morris is the co-executive producer of Steven Universe, and the co-director of "Steven Universe The Movie". Kat has been writing on the show since the first episode, "Laser Light Cannon," which she co-storyboarded with Rebecca Sugar. She is deeply involved in every stage of production, and also helped edit and select art for "The Art of Steven Universe The Movie."
Gallery Nucleus
210 East Main Street, Alhambra, CA 91801
626.458.7477