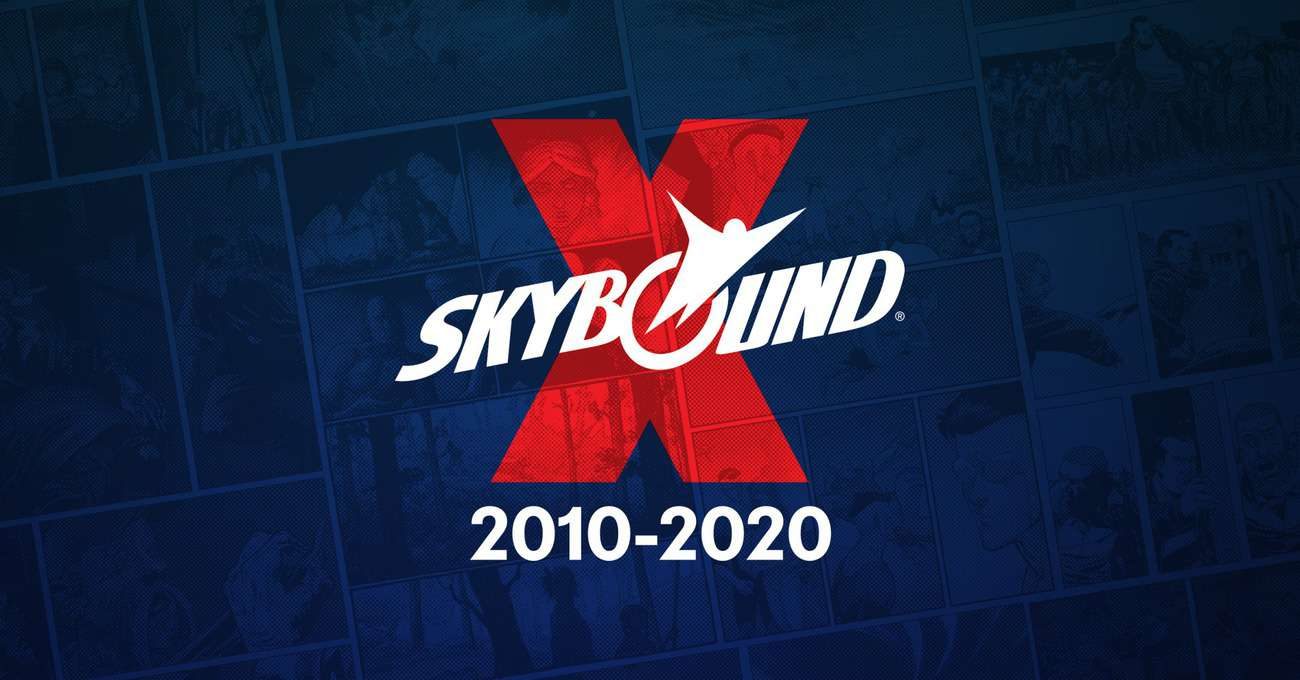 Press Release:
Skybound Entertainment has announced Skybound Xpo, an online, two-day festival celebrating the company's creators across comics, video games, and more. While fans and creators alike practice social distancing, the livestream will serve as an alternative way to continue in the spirit of the cons that were unfortunately cancelled or delayed this year. The livestream will take place on July 18 and 19 and stream on Skybound Entertainment's YouTube channel (HERE) and Facebook page (HERE).
Skybound Xpo will feature a combination of interviews, panels, gameplay, and more, including the below:
Fire (Power) Side Chat with Robert Kirkman: Creator of THE WALKING DEAD, INVINCIBLE, and Skybound Entertainment discusses his latest comic book series, FIRE POWER.
Skybound retrospective: A look at Skybound over the past ten years, where the company is now, and where it's going.
Movie Trivia Schmoedown: Kristian Harloff's WWE-meets-Jeopardy style competition
Movie Trivia Schmoedown hits Skybound Xpo for a knowledge throwdown of all things nerd culture!
"Like the rest of our community, we miss the comic-cons we go to every year," said David Alpert, Skybound CEO. "In this off year, we wanted to make sure we could still connect with fans in some way. We're excited to share the awesome content from our new wave of creators as Skybound turns ten."
The livestream marks the kick-off of Skybound's ten-year anniversary celebration, which will continue with additional exclusives, new projects, and events throughout the year. Along with the Xpo, Skybound unveiled its ten-year anniversary logo (above), which will mark special projects throughout the year.
Started by co-founders Robert Kirkman and David Alpert, Skybound was established to world-build around creators and their intellectual properties, extending their stories to further platforms including comics, television, film, tabletop and video games, books, and beyond. Through Skybound, Kirkman has grown his most popular comic book title THE WALKING DEAD into a #1 cable television series with its own spin offs, numerous video games, licensing deals, and more. His comic book titles OUTCAST and SUPER DINOSAUR have also been adapted as television series, and his second longest running comic INVINCIBLE is in production for an animated television adaptation at Amazon and in development for a live-action theatrical film at Universal.
More details on Skybound Xpo will be released leading up to the event. To stay up to date on the celebration, visit www.SkyboundXpo.com, and follow Skybound on Facebook (www.facebook.com/SkyboundEntertainment), Twitter (@skybound), and Instagram (@skyboundent).