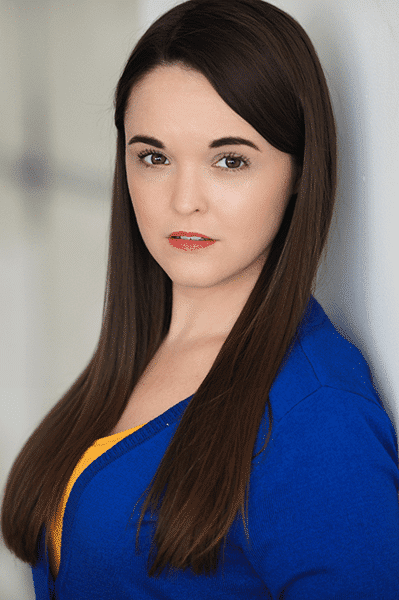 Press Release:
Anime Boston, the largest anime convention in New England, announced its eleventh North American guest today. Voice Actor & Director Jād Saxton will be appearing at Anime Boston at the Hynes Convention Center, Boston, Mass, on April 10 through 12, 2020.
Jād (jade) Saxton is a voice actor and Funimation ADR Director with over 250 roles in anime and video games. She is best known for her roles as Saki Hanajima in Fruits Basket, Kendo in My Hero Academia, Kanna in Miss Kobayashi's Dragon Maid, Carla in Fairy Tail, Haru in My Roommate is a Cat, Sena Kashiwazaki in Hagani, Rem in How Not to Summon a Demon Lord, Megumi in Food Wars, Yuki in Wolf Children, Young Nico Robin in One Piece, Koneko in High School DxD, Hatchin in Michiko & Hachin, Faris in Steins; Gate, Haruna in Is This a Zombie?, Miku in Date A Live II, Adèlie in Space Dandy, Mira in Dimension W, Nona in Death Parade, and Akatsuki in Log Horizon.
As a Funimation ADR director Jād has helmed Endro!, Zombieland Saga, HighSchool DxD HERO, Kakuriyo: Bed and Breakfast for the Spirits, Magical Girl Raising Project, Interviews with Monster Girls, Touken Ranbu-Hanamaru, Convenience Store Boyfriends, and The Silver Guardian. She's also assistant directed for Love Live Sunshine 2 and Konohana Kitan.
Previously announced guests include Michelle Ruff, Brittney Karbowski, Maile Flanagan, GIRLFRIEND, Brittany Lauda, Matt Shipman, m-flo, Zach Aguilar, Abby Trott, Hiroyuki Imaishi, Hiromi Wakabayashi, Shigeto Koyama, Minami Takahashi, Robbie Daymond, Max Mittelman, and Ray Chase.
About Anime Boston: With over 25,000 attendees in 2019, Anime Boston is an annual three-day Japanese animation convention held in Boston, Mass. Anime Boston 2020 is scheduled for Friday, April 10th through Sunday, April 12th at the Hynes Convention Center and Sheraton Boston Hotel. More information about Anime Boston can be found at www.animeboston.com.
About New England Anime Society, Inc.: The New England Anime Society was founded in 2001. Based in Massachusetts, The New England Anime Society, Inc. is parent organization of Anime Boston and is dedicated to furthering public education and understanding of the Japanese language and culture through visual and written media. More information about The New England Anime Society is available at www.neanime.org.