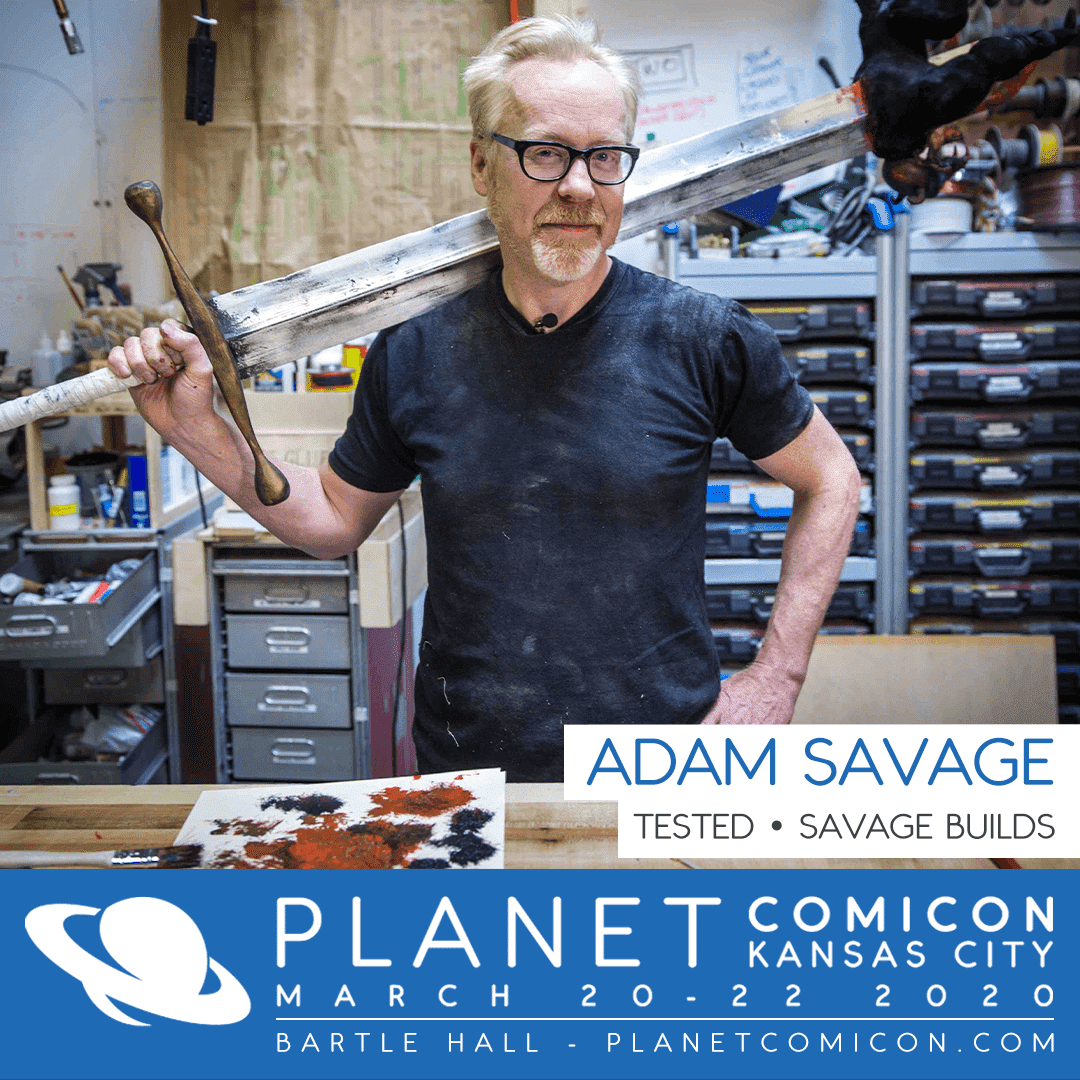 Press Release:
We're LESS THAN ONE MONTH AWAY from Planet Comicon Kansas City, the largest and longest-running comic book convention and pop culture event in the region, set to return to KC's Bartle Hall and KC Convention Center on March 20-22, 2020. And just when you thought we were done with big celebrity announcements, well, SURPRISE!
We are thrilled to welcome master builder, author, television host and unabashed science geek Adam Savage to our 2020 event. Not only will he be with us on Friday and Saturday of our event, he also sent us a special message!
Savage is currently the host of Discovery Channel's Savage Builds and the editor-in-chief at Tested.com but earned his creds starting in 1993 in the special effects industry. He honed his skills through more than 100 television commercials and a dozen feature films, including Star Wars Episode I: The Phantom Menace and Episode II: Attack of the Clones, Galaxy Quest, and The Matrix sequels. In 2003, Mythbusters propelled him into the pop culture spotlight, a journey that would last 14 years and include 279 episodes 1,015 myths, 2,950 experiments, eight Emmy nominations and 83 miles of duct tape.
In addition to his appearance, Adam will be our very special emcee for John Cleese's panel appearance on Friday evening (you have purchased your John Cleese VIP Experience, right?) and may even make a top secret cosplay appearance on our show floor!
Click here to purchase Admission Tickets and Express Packages….
For more information about the 2020 show, event photos, interviews and more, "Like" Planet Comicon on Facebook and follow @PlanetComicon on Twitter. Planet Comicon Kansas City is always available online at www.planetcomicon.com.