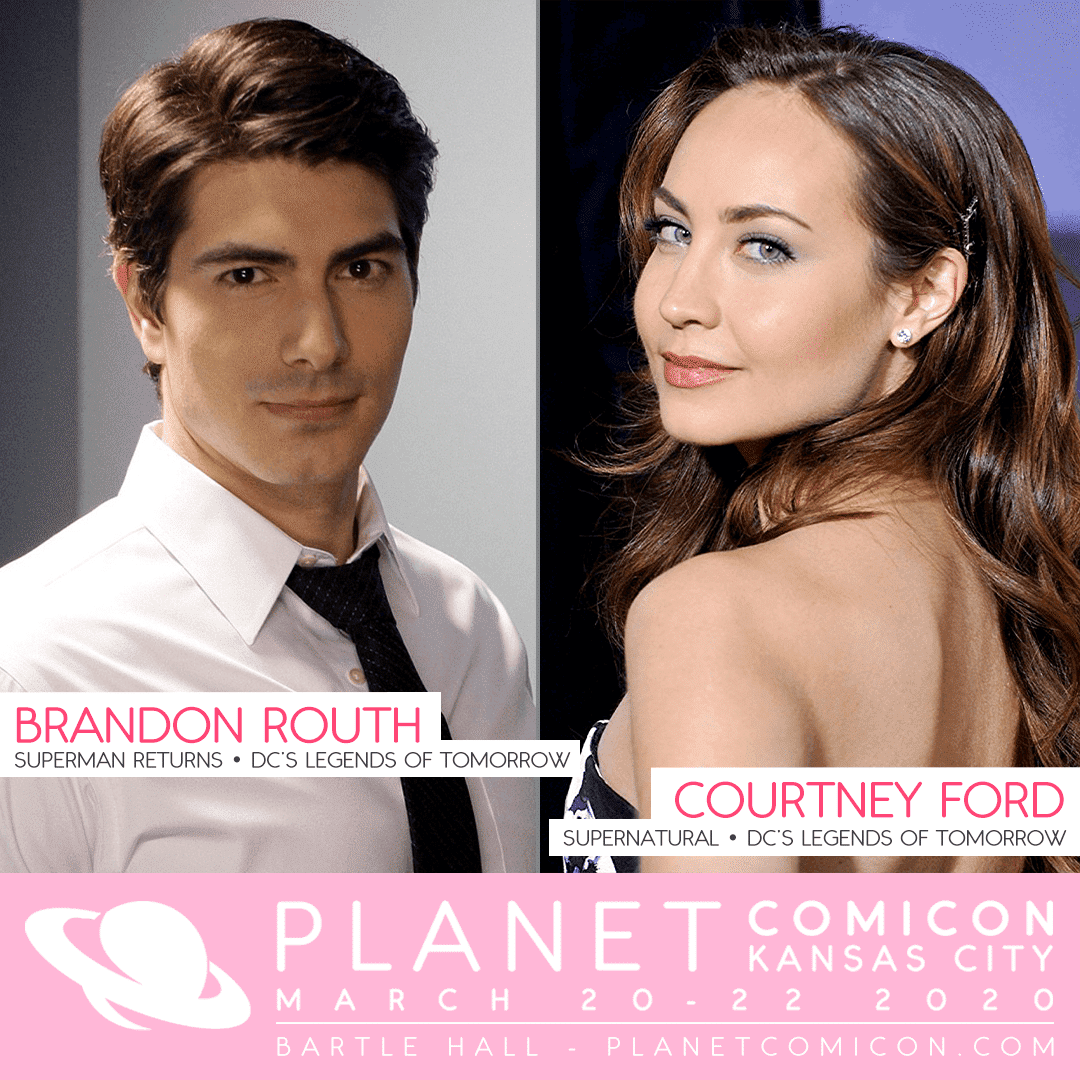 Press Release:
Planet Comicon Kansas City, the largest and longest-running comic book convention and pop culture event in the region, is thrilled to announce new additions to our growing lineup of celebrity, creator and cosplay guests. Superheroes, wrestlers, villains, comic creators and more will come together at Planet Comicon Kansas City on March 20-22, 2020.
We're excited to welcome DC's Legends of Tomorrow stars and real-life Valentines Brandon Routh and Courtney Ford to our 2020 event. Both Routh and Ford will join us on Saturday and Sunday only.
Known as the "Man of Steel" in Superman Returns, Brandon Routh currently stars on The CW as Ray Palmer/The Atom in DC's Legends of Tomorrow. In addition, Routh voiced David "Hesh" Walker in the video game Call of Duty: Ghosts, starred in the CBS comedy series Partners, and appeared in Chuck, Unthinkable and Scott Pilgrim vs. the World.
Co-star Courtney Ford plays fan-favorite Nora Darhk on the show. Ford has showcased her versatility with guest-starring performances on hit series such as Supernatural, Grey's Anatomy, Criminal Minds, The Big Bang Theory, Hawaii Five-0, Dexter, True Blood, and How I Met Your Mother, for which she received an Emmy nomination.
To mark their upcoming appearance – and to celebrate Valentine's Day – we're offering a pair of passes and a photo op giveaway for this dynamic duo.
Click here to purchase Admission Tickets and Express Packages….
For more information about the 2020 show, event photos, interviews and more, "Like" Planet Comicon on Facebook and follow @PlanetComicon on Twitter. Planet Comicon Kansas City is always available online at www.planetcomicon.com.