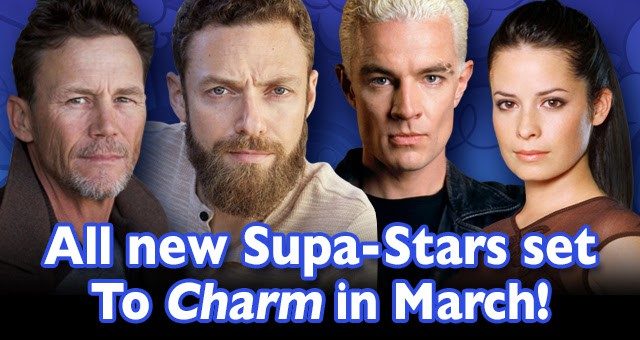 Press Release:
Supanova Comic Con has added some serious bite to our lineup for Melbourne and Gold Coast, with all new Supa-Stars from Buffy the Vampire Slayer, The Walking Dead, and Charmed just announced!
Fans can catch The Walking Dead's Ross Marquand (Avengers: Infinity War and Endgame) and Cooper Andrews (Shazam!), the Buffyverse's James Marsters, as well as Holly Marie Combs and Brian Krause (Charmed), joining the likes of Miranda Otto and George Lazenby, this March.
Meanwhile, anime fans won't want to miss Supa-Star voice actors Leah Clark (My Hero Academia), R. Bruce Elliott (Fairy Tail, Dragon Ball Z Kai), along with Neon Genesis Evangelion trailblazers, Spike Spencer, Tiffany Grant and Amanda Winn Lee!
Stay tuned for further news by following our Facebook, Twitter and Instagram accounts.