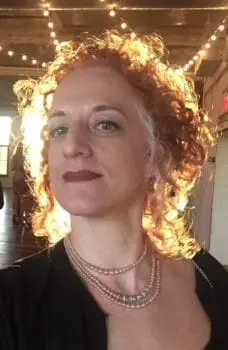 Press Release:
Come to the Inner Harbor's Baltimore Convention Center on October 23-25, 2020 for the 21st annual Baltimore Comic-Con. We are proud to announce the addition of Jill Thompson, making her Baltimore Comic-Con debut! Tickets for the show are now available.
Jill Thompson is a ten-time Eisner Award-winning comic book creator. She is best known for her creations The Scary Godmother and Magic Trixie, her award-winning graphic novel Wonder Woman: The True Amazon, as well as her collaborations with Neil Gaiman on The Sandman, Grant Morrison on The Invisibles, Will Pfeifer on Finals, Evan Dorkin on Beasts of Burden, Mick Foley on Tales From Wrescal Lane, and many more.
Jill's comic work has been translated into many languages and she loves to travel around the world to appear at comic conventions and festivals to meet her wonderful fans! The Scary Godmother has been adapted to the stage as a play, and then to television for Cartoon Network!
Jill is actively working to create more Scary Godmother in every form for everyone to enjoy! You can follow her on Instagram and/or Twitter @thejillthompson. You can buy beautiful Scary Godmother dolls and other cool stuff at www.thescarygodmother.com
Visit www.baltimorecomiccon.com/tickets for more information and to purchase your advanced tickets!
In the coming weeks, look for more announcements from the Baltimore Comic-Con. We are looking forward to highlighting our guests, the Ringo Awards, industry exclusives, and programming. The latest developments can always be found on our website, Twitter, Instagram, and Facebook pages.