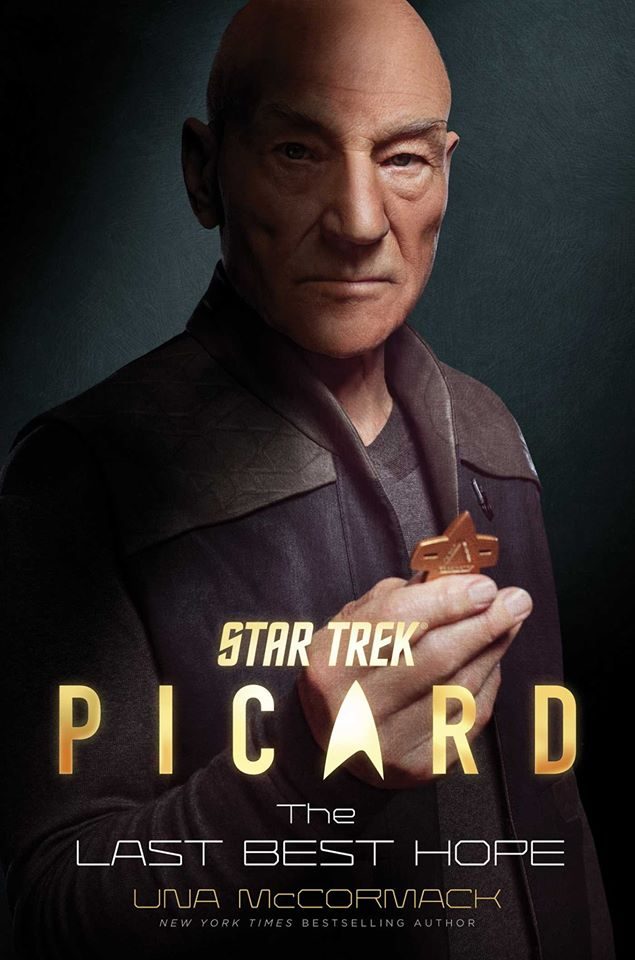 Author Una McCormack will be signing PICARD: THE LAST BEST HOPE at the Forbidden Planet London Megastore on Thursday 27th February from 6 PM – 7 PM.
An original novel based on the Star Trek TV series!
A thrilling novel leading into the new CBS series, Una McCormack's The Last Best Hope introduces you to brand new characters featured in the life of beloved Star Trek captain Jean-Luc Picard—widely considered to be one of the most popular and recognizable characters in all of science fiction.
Una McCormack is the author of eight previous Star Trek novels: The Lotus Flower (part of The Worlds of Star Trek: Deep Space Nine trilogy), Hollow Men, The Never-Ending Sacrifice, Brinkmanship, The Missing, the New York Times bestseller The Fall: The Crimson Shadow, Enigma Tales, and The Way to the Stars. She is also the author of three Doctor Who novels from BBC Books: The King's Dragon, The Way Through the Woods, and Royal Blood. She has written numerous short stories and audio dramas.
Forbidden Planet London Megastore
179 Shaftesbury Avenue, London, WC2H 8JR
0207 420 3666