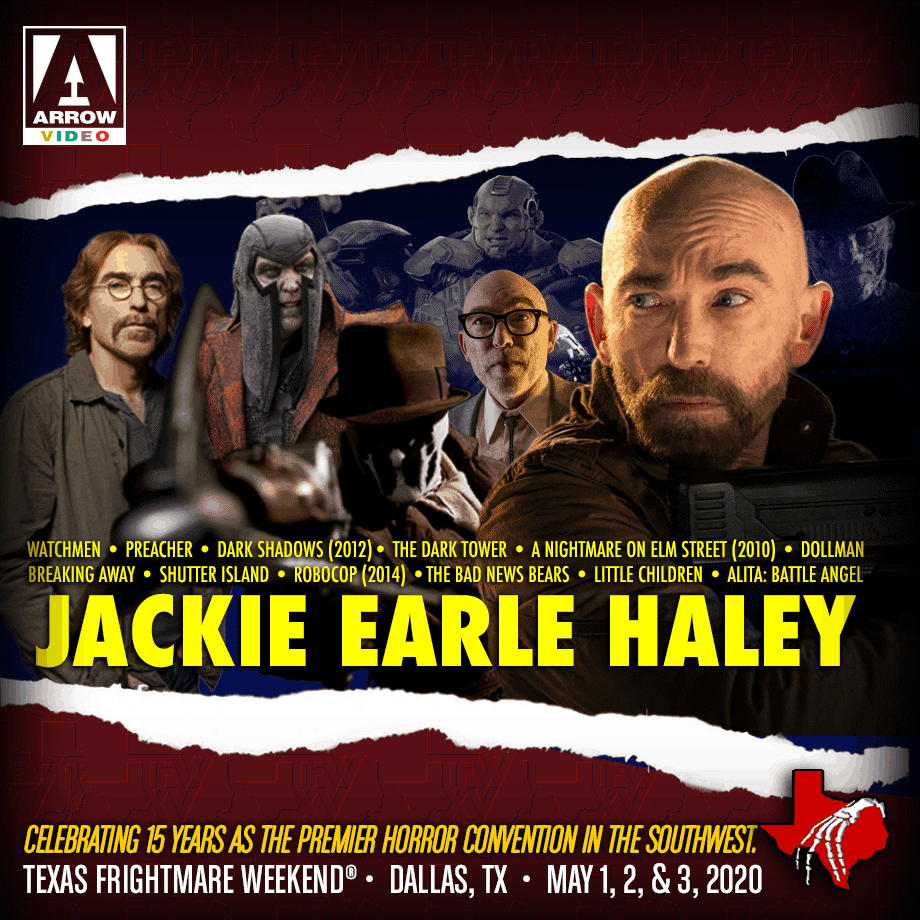 Press Release:
Please welcome Oscar nominated actor Jackie Earle Haley for his first ever Texas Frightmare Weekend appearance! No stranger to genre films, Jackie may possibly be best know for his role as Rorschach in Zack Snyder's 2009 hit Watchmen. Jackie reprised the role as the voice of Rorschach in the 2009 video game Watchmen: The End is Nigh.
Jackie's career has spanned over five decades in many highly recognizable film and television projects. He has appeared as Johnny Depp's drunken servant Willie Loomis in Tim Burton's Dark Shadows, opposite Leonardo DiCaprio as insane asylum patient George Noyce in Shutter Island, as Odin Quincannon in AMC's Preacher, RoboCop (2014), The Dark Tower, Steven Spielberg's Lincoln, Amazon Prime Video's The Tick as supervillain "The Terror", and as Freddy Kruger in the 2010 remake of A Nightmare on Elm Street. He was nominated for an Academy Award for his role in the 2006 film Little Children.
Haley is also well known for starring in the original The Bad News Bears (1976) and it's sequels, Dollman, Maniac Cop III: Badge of Silence, Nemesis, Damnation Alley, Peter Yates's acclaimed 1979 film Breaking Away, All the King's Men alongside Sean Penn as Sugar Boy, The Day of the Locust, and Losin' It with Tom Cruise. Most recently he starred as the cyborg mercenary Grewishka in Robert Rodriguez's Alita: Battle Angel.
Texas Frightmare Weekend 2020 will be held on on May 1st – 3rd. For further information please go to the website: www.texasfrightmareweekend.com