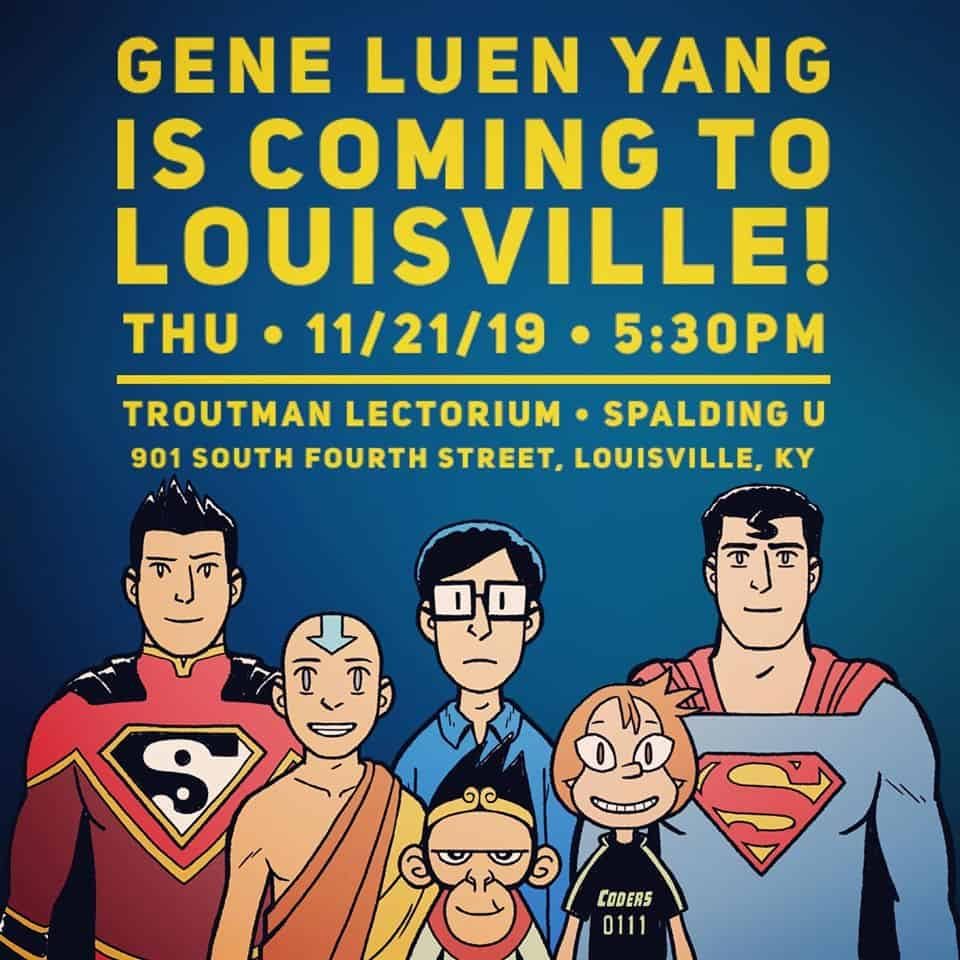 Bestselling graphic novelist Gene Luen Yang headlines Spalding University's Festival of Contemporary Writing on Thursday, November 21st.
Yang is the author of the Printz Award-winning American Born Chinese and the National Book Award Finalist Boxers & Saints, a boxed set of graphic novels. Yang has served as a National Ambassador for Young People's Literature and is the recipient of a MacArthur "Genius" Fellowship.
Yang will deliver a public reading and discussion of Boxers & Saints at 5:30 p.m. Thursday, November 21, at the Egan Leadership Center's Troutman Lectorium at Fourth and Breckenridge. A reception and book signing will follow. Students and teachers are particularly encouraged to attend this event.