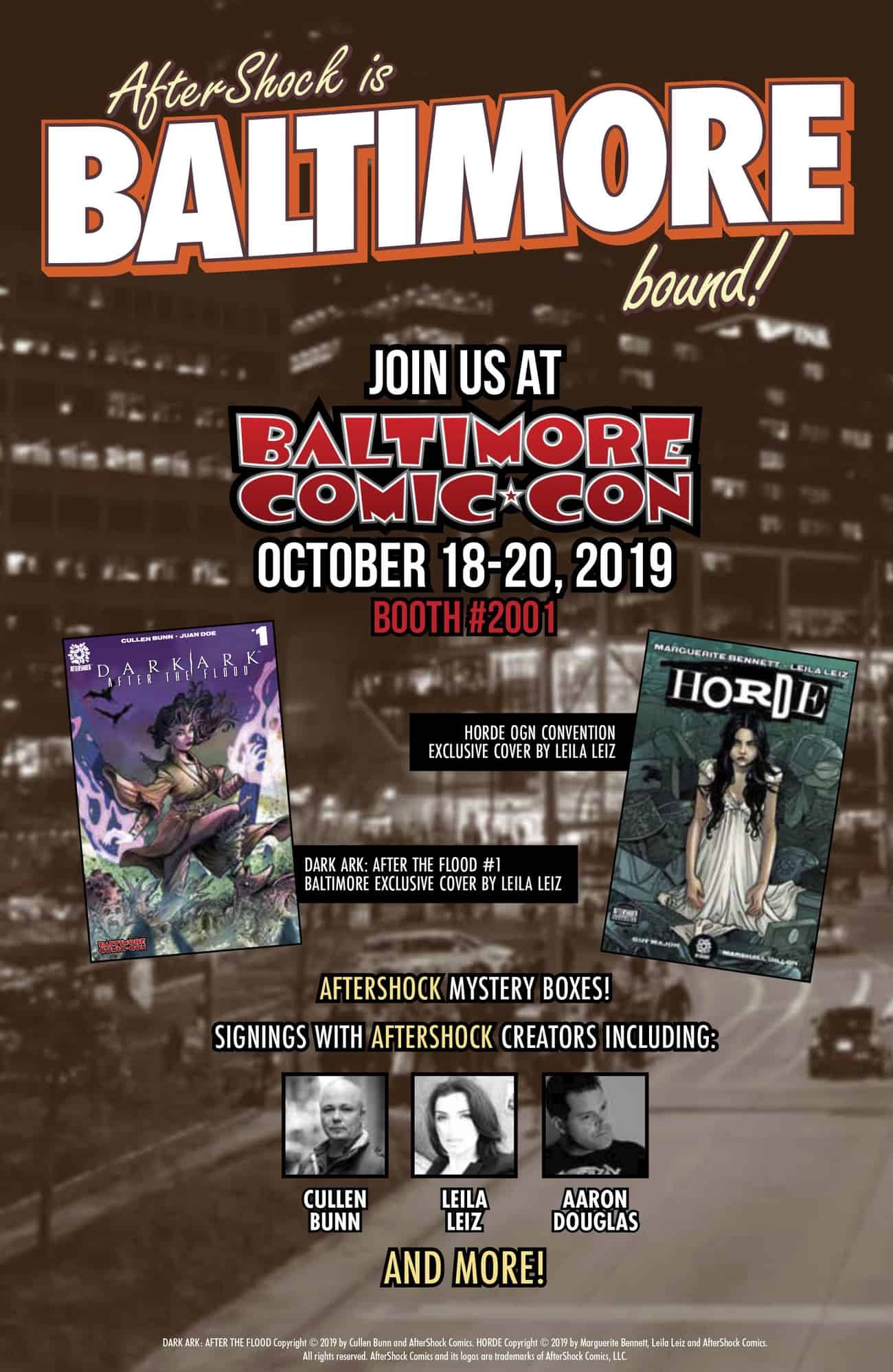 Press Release:
AfterShock Comics hits the road again for a return to the Charm City, herself – home to the incredible Baltimore Comic-Con! Held at the Baltimore Convention Center, October 18-20, you'll find us at Booth #2001. Come say hi and let us know what you're reading (dangerously) from AfterShock. We'll also have a number of limited edition convention exclusives available, including:
DARK ARK: AFTER THE FLOOD #1, with cover by Leila Leiz (BCC exclusive)
DARK ARK: AFTER THE FLOOD #1, with lenticular cover by Mike Rooth
DARK ARK: AFTER THE FLOOD #1, with cover by Francesco Francavilla (available at the BCC Exclusives Booth)
HORDE Original Graphic Novel, with cover by Leila Leiz (these sold out quickly in New York, so don't miss this chance!)
A WALK THROUGH HELL, vol. 2, with cover by Andy Clarke and signed by Garth Ennis!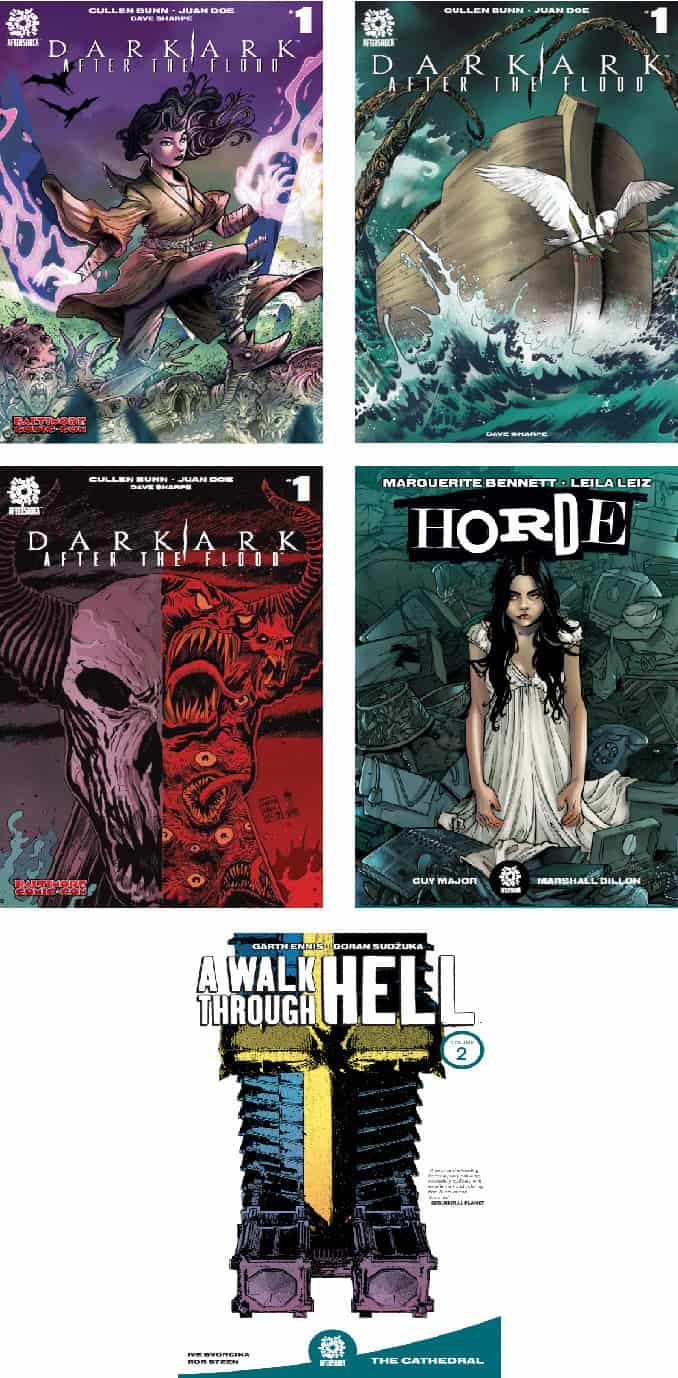 AfterShock creators Cullen Bunn, Leila Leiz and Aaron Douglas are among those who'll be signing at our booth (check our schedule here next week). They'll also be joining AfterShock Publisher Joe Pruett on Saturday, October 19, from 12:15-1:15pm in Room 343-344 for our panel, AfterShock Original Graphic Novels: The Format for Storytellers, a insightful sneak peek at the sensational singular stories coming your way from AfterShock.
Then on Sunday, October 20, from 1:00-2:00pm in the 4th Floor Ballroom, the spotlight shines on Aaron Douglas himself, best known for his portrayal of Chief Galen Tyrol on Syfy's Battlestar Galactica. With over 100 other film, television and video game credits on his impressive resume, we're proud to work with him on his many comic book projects.
Visit www.baltimorecomiccon.com/tickets for more information and to purchase your advanced tickets!
In the coming weeks, look for more announcements from the Baltimore Comic-Con. We are looking forward to highlighting our guests, the Ringo Awards, industry exclusives, and programming. The latest developments can always be found on our website, Twitter, Instagram, and Facebook pages.