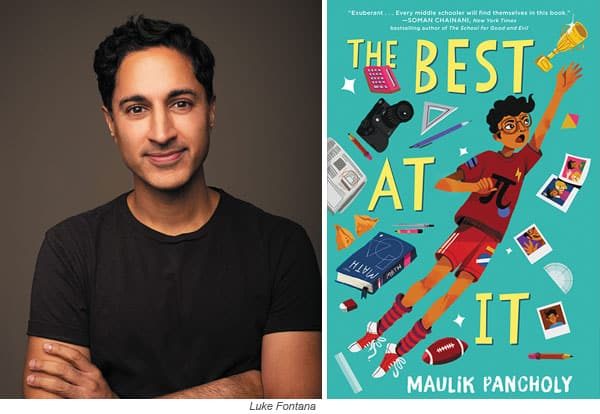 Actor and author MAULIK PANCHOLY appears on Friday, October 11th at 7 PM to present and sign his first middle-grade novel, THE BEST AT IT. The heartfelt novel about a gay Indian-American boy coming into his own in a small town in the Midwest mirrors Maulik's experience as a young boy. The main character, middle grade student Rahul Kapoor, is given advice from his grandfather to become the BEST at something, hoping that maybe bullies will stop bothering him at school. As he strives to become the BEST in the math competition, he learns a lot about himself that influences him greatly in a positive way.
At the event, Maulik will be In Conversation with local author KATRINA KITTLE. A Q&A with the audience will follow.
Maulik Pancholy is an award-winning actor whose television work includes 30 Rock, Whitney, Web Therapy, Elementary, Friends from College, The Good Wife, The Sopranos, Law & Order and more. He is also the voice of Baljeet on Phineas and Ferb and Sanjay on Sanjay and Craig. His website is maulikpancholy.com. He was born in Dayton, Ohio and currently lives in New York.
Books & Co – The Greene Shopping Center
4453 Walnut Street, Dayton, OH 45440
937-429-2169