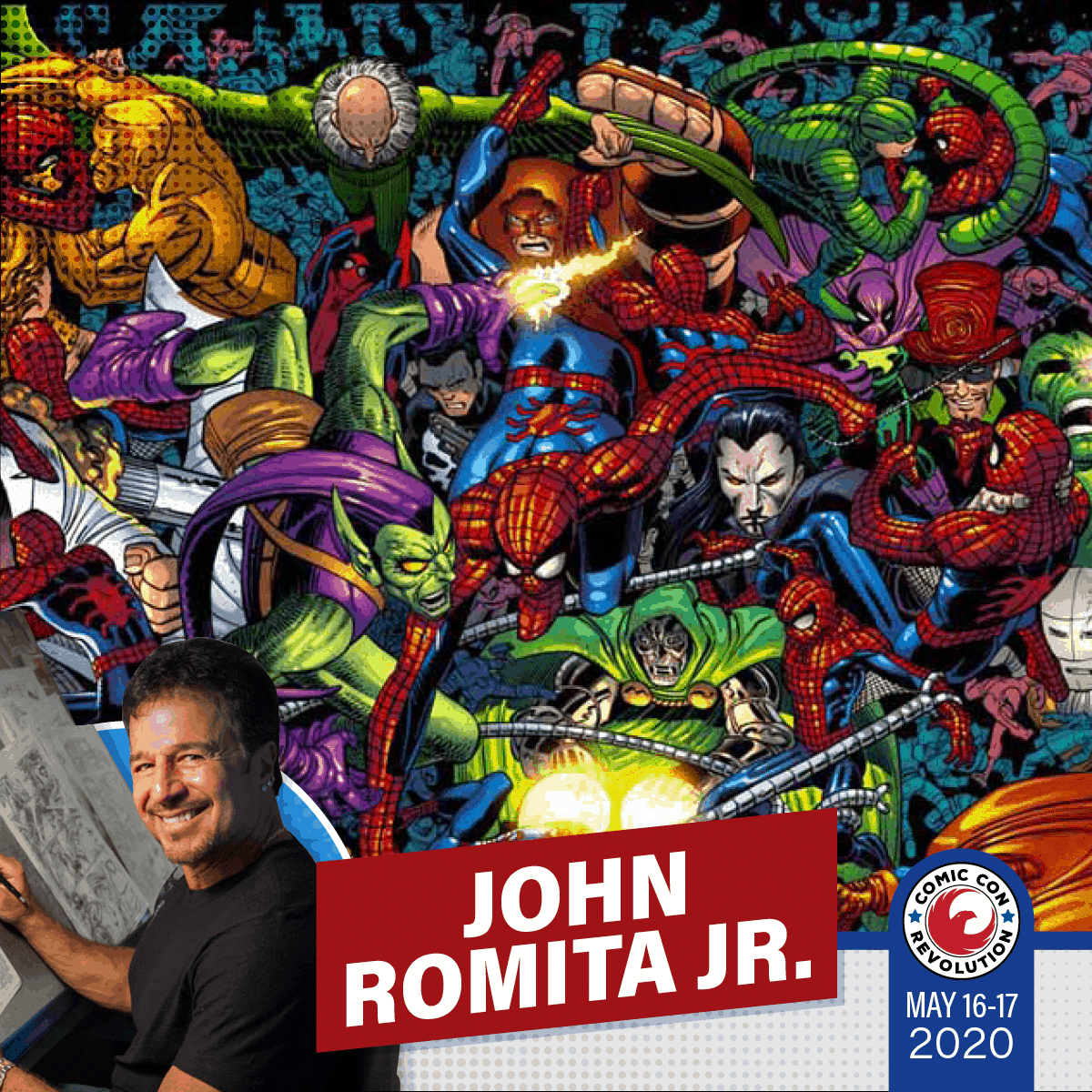 Press Release:
John Romita, Jr headlines the fourth week of big guest announcements for 2020. Come meet John, get your autographs (the first three are FREE! Additional, duplicate covers & books to be graded a fee will apply) or grab the limited John Romita, Jr Premium Luncheon Experience (for more info head to www.ccrtix.com)!
We are also excited to announce DUSTIN NGUYEN, CHRIS ARRANT, BRANDON EASTON, CARLOS FERRO, PHIL ORTIZ, MAIRGHREAD SCOTT, ANGI VIPER & RENEE WITTERSTAETTER
Earlier guest announcements:
Week 1: JIM SHOOTER, CAT STAGGS, ANGEL MEDINA, GENE HA, CHIARA BAUTISTA, JAMES O'BARR & TIMOTHY ZAHN
Week 2: KEVIN CONROY, ANDREA ROMANO, JOHN GLOVER, MAILE FLANAGAN, MING CHEN, SANDY KING CARPENTER & CARLA PEREZ
Week 3: GERRY CONWAY, MICHAEL GOLDEN, LARRY HAMA, BEVERLY JOHNSON, JONBOY MEYERS, WHILCE PORTACIO & ARTHUR SUYDAM
Get your weekend tickets today for only $30! That's a savings of $10 off the already low early bird price, $15 off the regular price (pricing starting 1/1/20) and $20 off the price of the weekend ticket at the door!
For more information about Comic Con Revolution Ontario 2020 head over to our website: www.ComicConRevolution.com