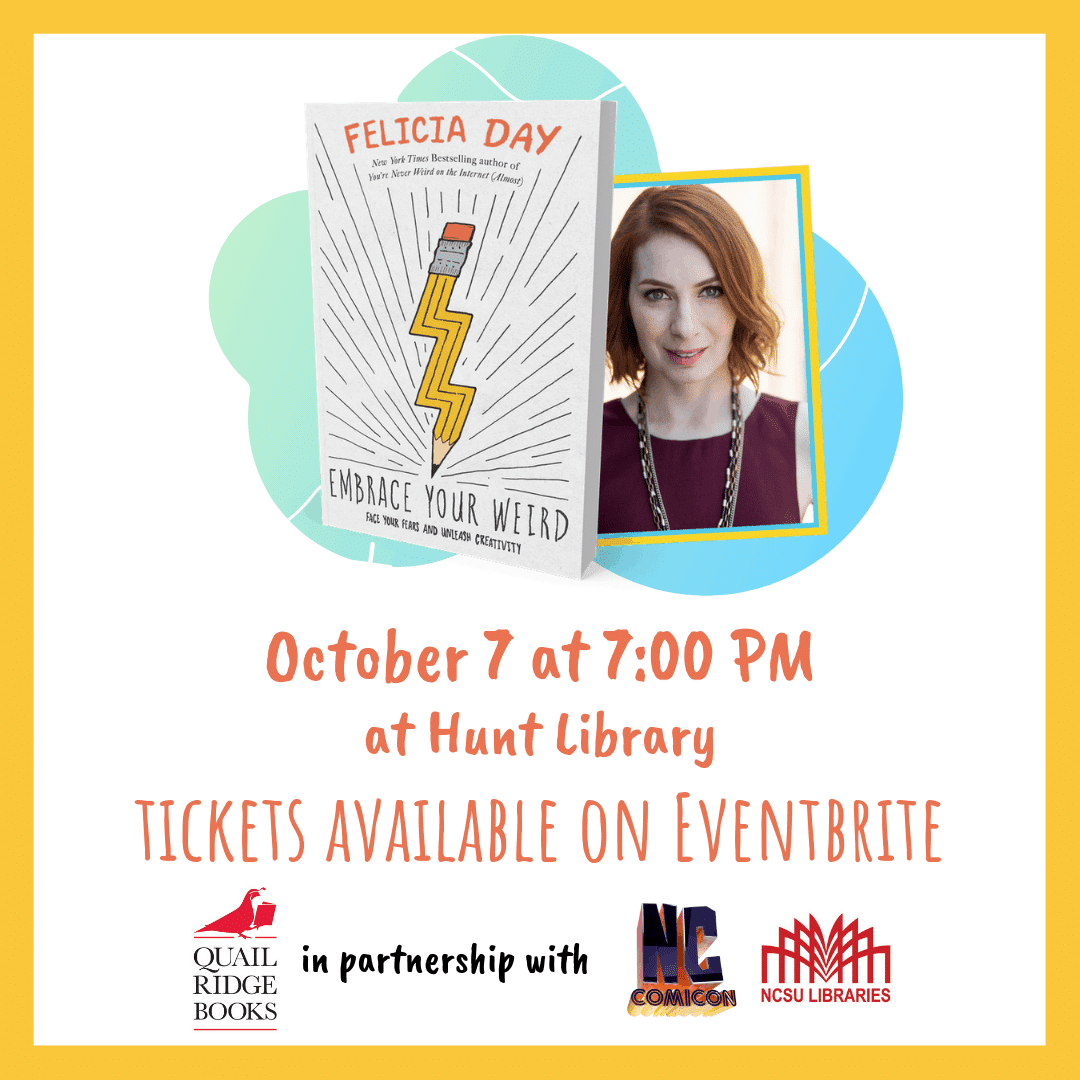 Felicia Day (The Guild, Supernatural, Mystery Science Theater 3000, Eureka) appears at the Hunt Library at NC State on Monday, October 7, 2019 at 7 PM to sign her new book: Embrace Your Weird. Get tickets at the link….
The NC Comicon is proud to partner with Quail Ridge Books and NCSU Friends of the Library to present "Embrace Your Weird", as New York Times bestselling author, producer, actress, TV writer, and award-winning web series creator, Felicia Day takes you on a journey to find, rekindle, or expand your creative passions.
Including Felicia's personal stories and hard-won wisdom, Embrace Your Weird offers: Entertaining and revelatory exercises that empower you to be fearless, so you can rediscover the things that bring you joy, and crack your imagination wide open! Felicia Day will be signing and personalizing for attendees of the event (but unfortunately not for those who purchase a book but can not attend).