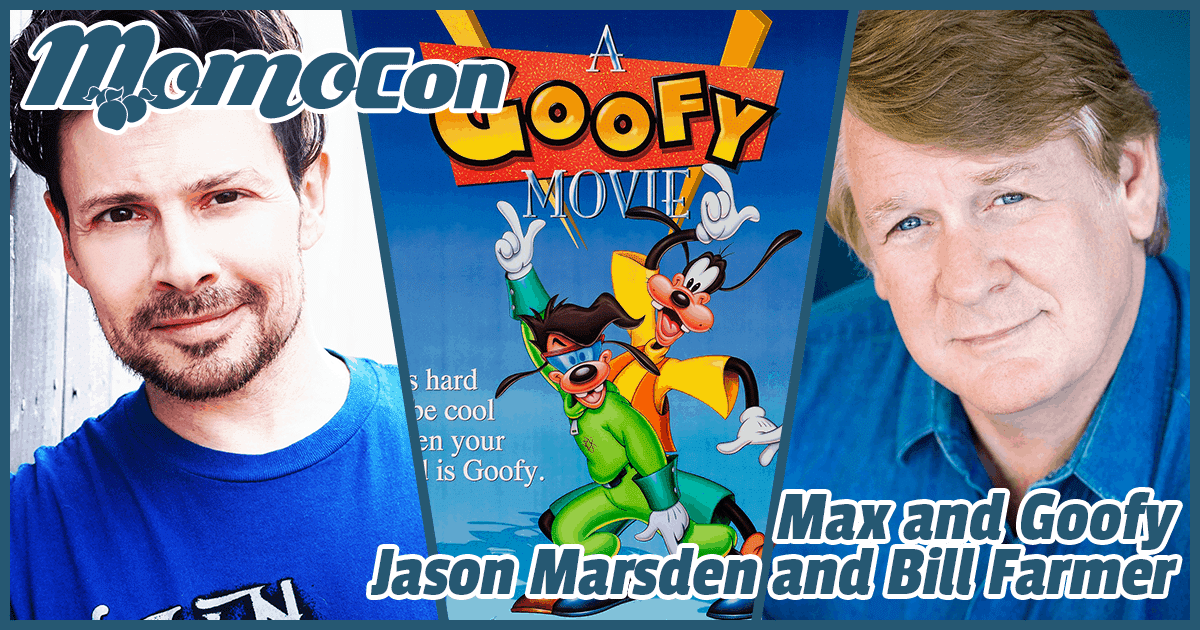 Press Release:
Celebrating the 25th anniversary in 2020 of A Goofy Movie, we are happy to welcome Jason Marsden and Bill Farmer as featured guests to MomoCon 2020!
You've seen him, you've heard him. Lending his voice to countless characters in animation, feature films, video game, commercials, apps and more, Jason Marsden has been working full force in the entertainment biz since he was 12 years young. In the 90s he was a familiar face on such shows as "Boy Meets World", "Full House", and "Step by Step". In voice over, Jason can be heard most notably as Max, Goofy's son in "A Goofy Movie". Marsden provided the voice for Haku, the mysterious boy/dragon in Hayao Miyazaki's, Academy Award Winning, "Spirited Away". Every Halloween, we bet you've heard him as Thackery Binx in Disney's "Hocus Pocus". He's voiced many popular characters including Chester in "Fairly Odd Parents", Impulse/Kid Flash in "Young Justice", reporter, Snapper Carr in "Justice League", Duke in "GI JOE: Renegades", Tino Tontini in Disney's "The Weekenders", as well as some well-known felines: Kovu in "Lion King 2", and Nermal in "The Garfield Show".
Bill Farmer is an American voice actor and comedian, who is known for his role of being the current voice of the Disney character Goofy since 1987. He is also the current voice of Pluto and Horace Horsecollar. Farmer's very first voice over audition was for Goofy. When he auditioned for the voice, he studied the way the original actor Pinto Colvig performed as Goofy in the classic cartoons. He studied the hilarious laugh and the distinctive "gawrsh". He inherited the voice of Goofy (and also Pluto) around the same time Tony Anselmo inherited Donald Duck and Wayne Allwine and Russi Taylor did likewise for Mickey and Minnie Mouse, respectively.
For further information please go to the website: momocon.com