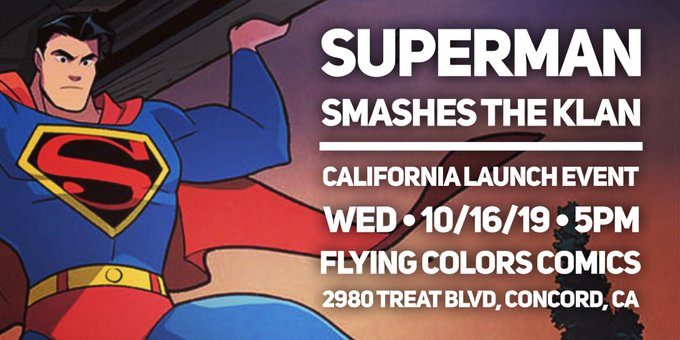 Award winning writer/cartoonist Gene Luen Yang returns to Flying Colors Comics on Wednesday, October 16, 2019 at 5 PM to debut Superman Smashes the Klan.
The background:
Throughout the summer of 1946, on the Adventures of Superman radio show, the Man of Steel dealt with the Clan of the Fiery Cross, with the fictional bigots standing in for the real-world Ku Klux Klan.
Debuting October 16, Superman is going to return to the fight with Superman Smashes the Klan, a three-part serial by American Born Chinese author and MacArthur Fellowship recipient Gene Luen Yang adapting and updating the famous radio storyline for a contemporary comic book audience.
Flying Colors Comics
2980 Treat Blvd (at Oak Grove Rd), Concord, CA 94518
(925) 825-5410