Cincinnati Comic Expo has announced several new additions to their 2019 guest list including Jodi Benson, David Ankrum, Allen Bellman, Jeffrey Edwards, Steve Lydic, Brian Level, Alex Konat, Pat Shand, Art Baltazar, Alejandro Rosado, Dave Scheidt, Scoot McMahon, Matthew Kirscht, and more for the convention on September 20-22, 2019!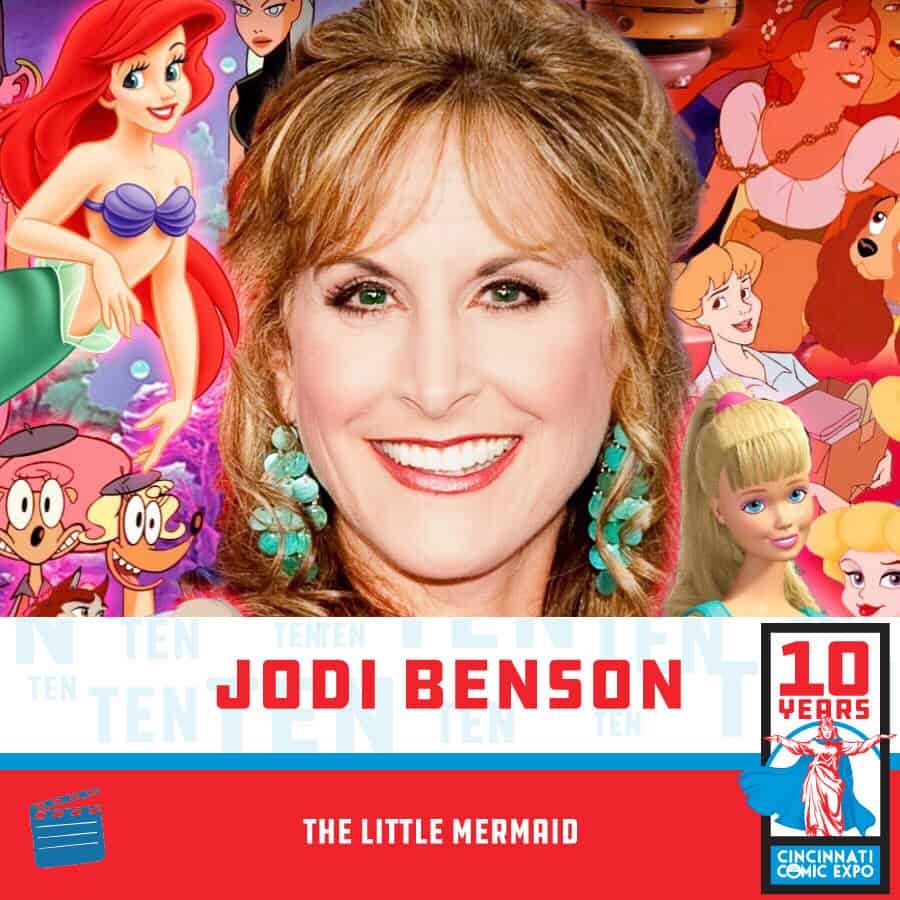 Actress and singer Jodi Benson is coming to the 2019 Cincinnati Comic Expo! Jodi is best known as the voice of Ariel in The Little Mermaid animated film and continues to voice the character through the TV series, movie sequel, games, and other Disney properties. Jodi is also the voice of Barbie in the Toy Story franchise as well as Thumbelina in Thumbelina. Her other projects include the video game based on A Bug's Life, Helen of Troy in the Hercules TV series and video game, and numerous other roles and credits.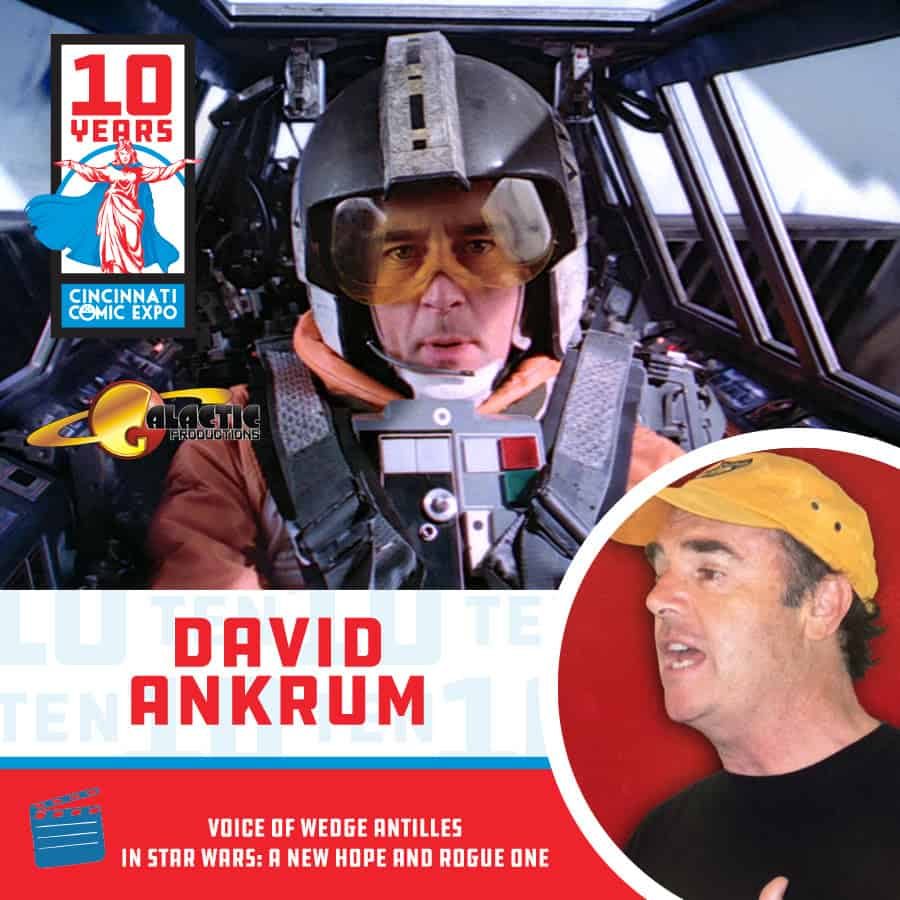 Actor David Ankrum is the latest addition to the guest lineup for the 2019 Cincinnati Comic Expo! David is best known as the voice of Wedge Antilles in Star Wars: A New Hope and Rogue One: A Star Wars Story. Some of David's other acting highlights were playing Adam Stephens in the series Tabitha, an appearance in The Waltons, as well on Simon & Simon, Murder, She Wrote, Moonlighting, and more.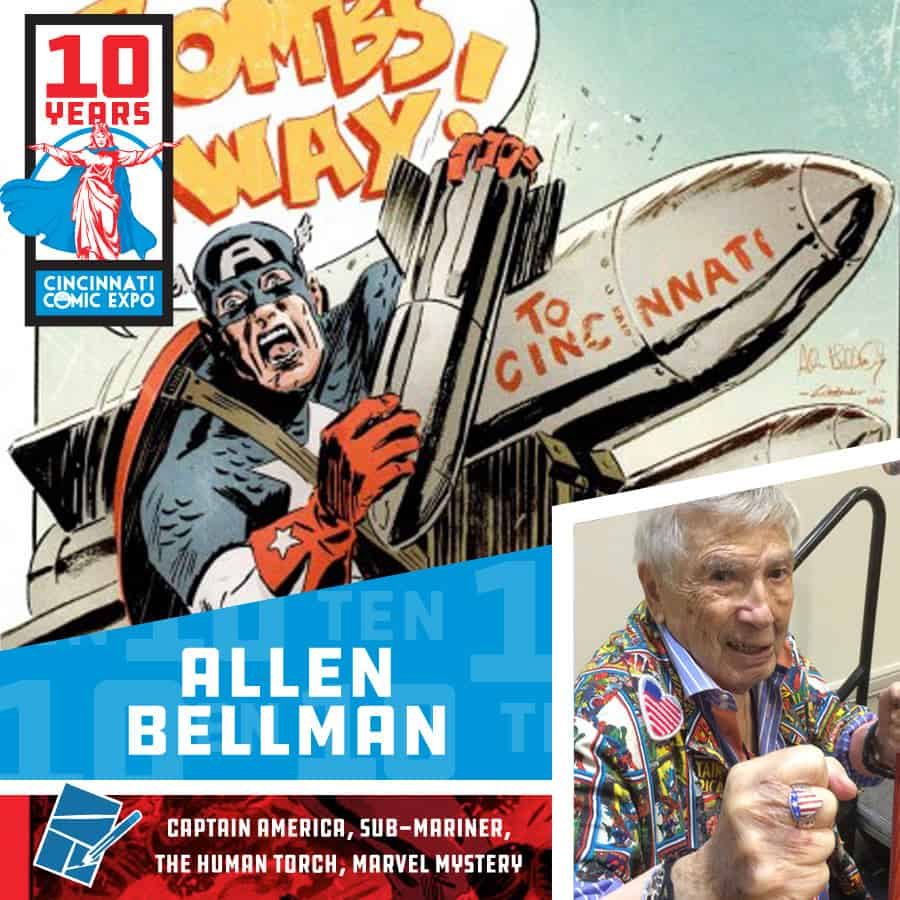 Artist Allen Bellman is returning to the Queen City for the 10th annual Cincinnati Comic Expo! Allen Bellman was one of the first guests at the first Expo back in 2010 and returns this year to mark the occasion. Allen became a staff artist at Timely during the Golden Age of comics. He did the backgrounds for Syd Shores' Captain America in 1942, and eventually worked on titles such as: The Patriot, The Destroyer, The Human Torch, Jap Buster Johnson and Jet Dixon of the Space Squadron, All Winners Comics, Marvel Mystery, Sub Mariner Comics, Young Allies and so much more. He had a self-created back-up crime feature Let's Play Detective. As well as contributed to pre-Code horror, crime, war and western tales for Atlas.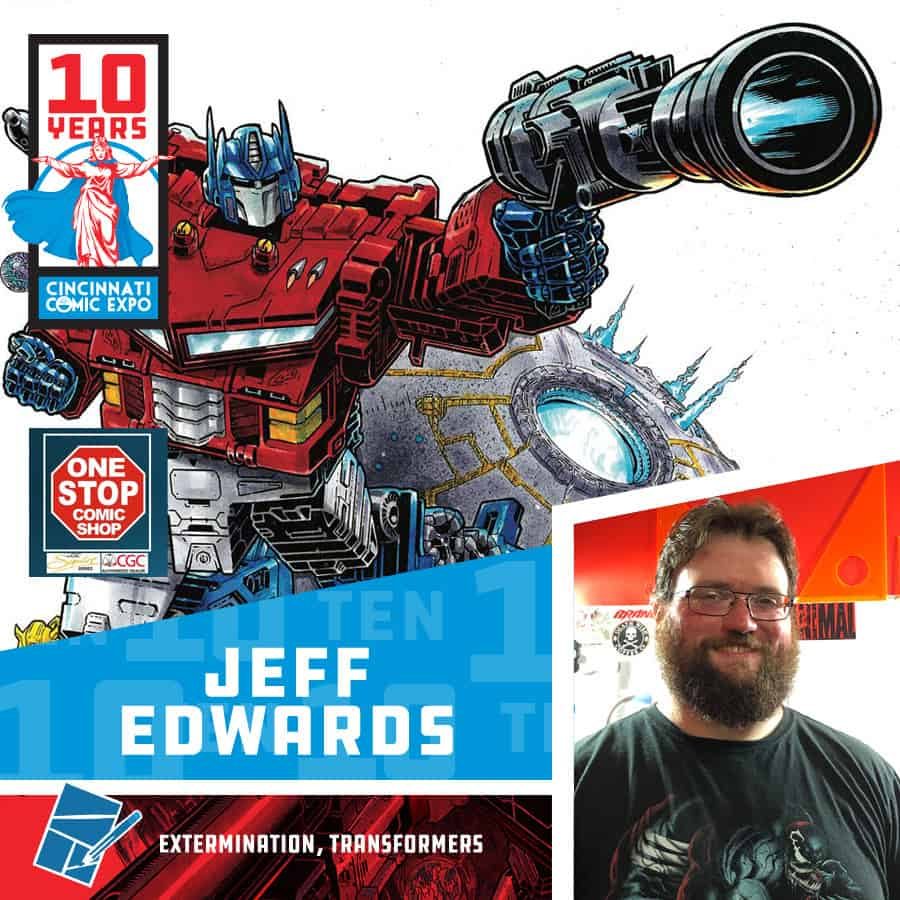 Jeffrey Edwards is the newest artist joining the guest list for the 2019 Cincinnati Comic Expo! Jeffrey's appearance is presented by One Stop Comic Shop. Jeffrey's work has been seen in Transformers and Extermination. His illustrations have been published by BOOM Studios! and IDW. In addition to comics and graphic novels, he illustrates portraits and concept art.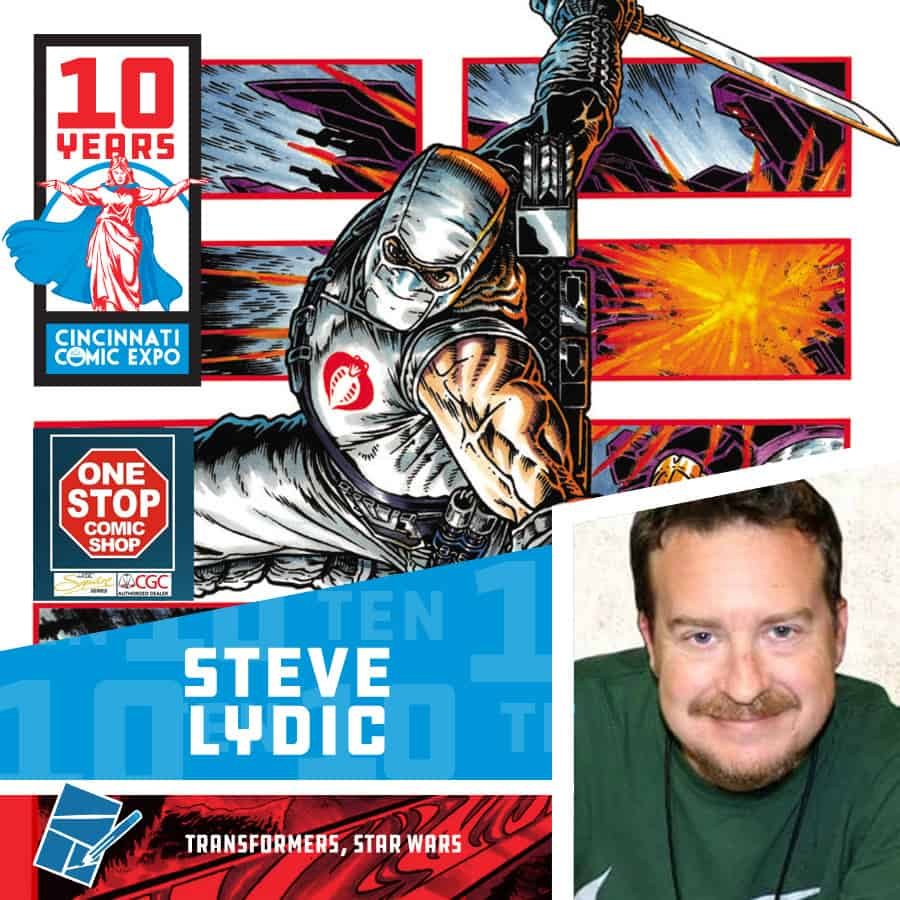 Artist Steve Lydic is the newest addition for the 2019 Cincinnati Comic Expo! Steve's appearance is presented by One Stop Comic Shop. Steve is a working pinup and sketch card artist. He has worked on trading card sets such as Topps, Star Wars Galactic Files 2, Walking Dead comic series 2, Transformers, and many other sets.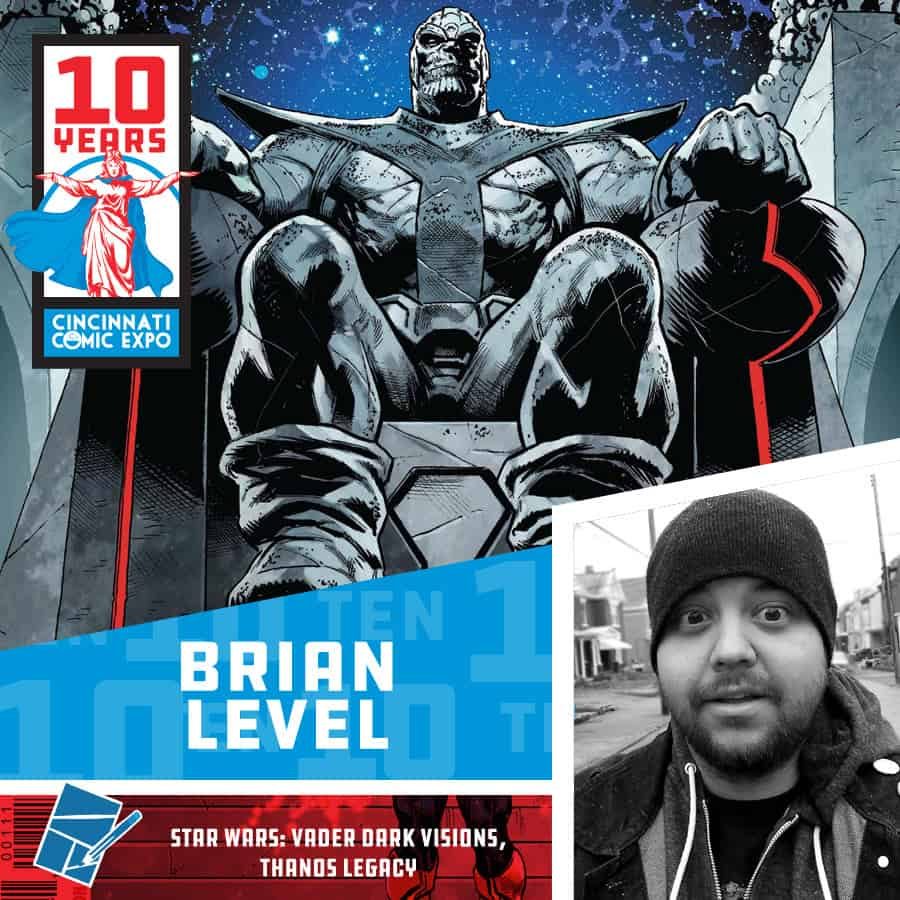 Artist Brian Level will be in the Duke Energy Convention Center for the 2019 Cincinnati Comic Expo! Brian Level is a horror cartoonist, tattooer, writer who has contributed many premiere comic books like Star Wars, Batman, Spider-Man, Avengers and Deadpool to name a few. His work has been internationally well-received for over 15 years. Level brings an element of the horrific and the spiritual to all of his projects with the goal of adding a richness to the work that is able to be revisited multiple times. He lives with his family in the greater Cincinnati area where he makes comics and runs his tattoo shop.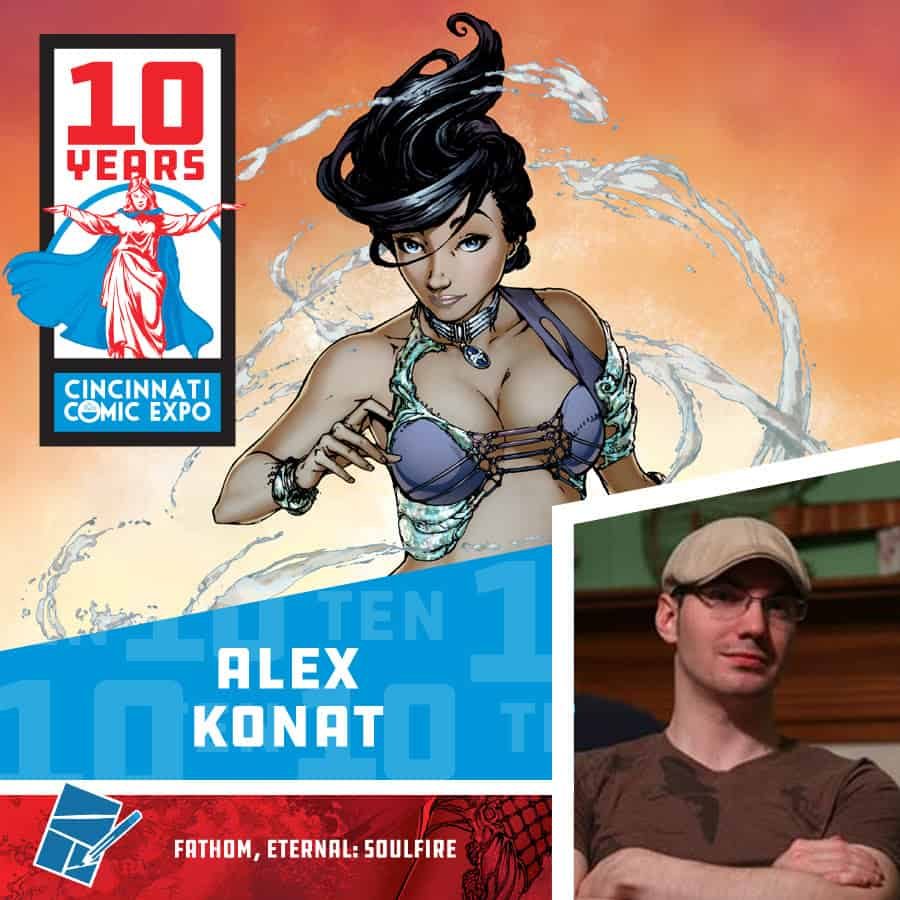 Artist Alex Konat is making his Queen City debut with Aspen Comics at the 2019 Cincinnati Comic Expo! Alex Konat is a professional illustrator and comic book artist. He started working for Aspen Comics in 2009 on the Tribute to Michael Turner. Shortly after he was hired by DC Comics and worked on the title Gotham Gazette: Batman Dead? Since then, he has worked exclusively for Aspen Comics. His projects include Aspen Splash, Worlds of Aspen, Michael Turner's Soulfire, Overtaken, Fathom Blue, Michael Turner Legacy, and more!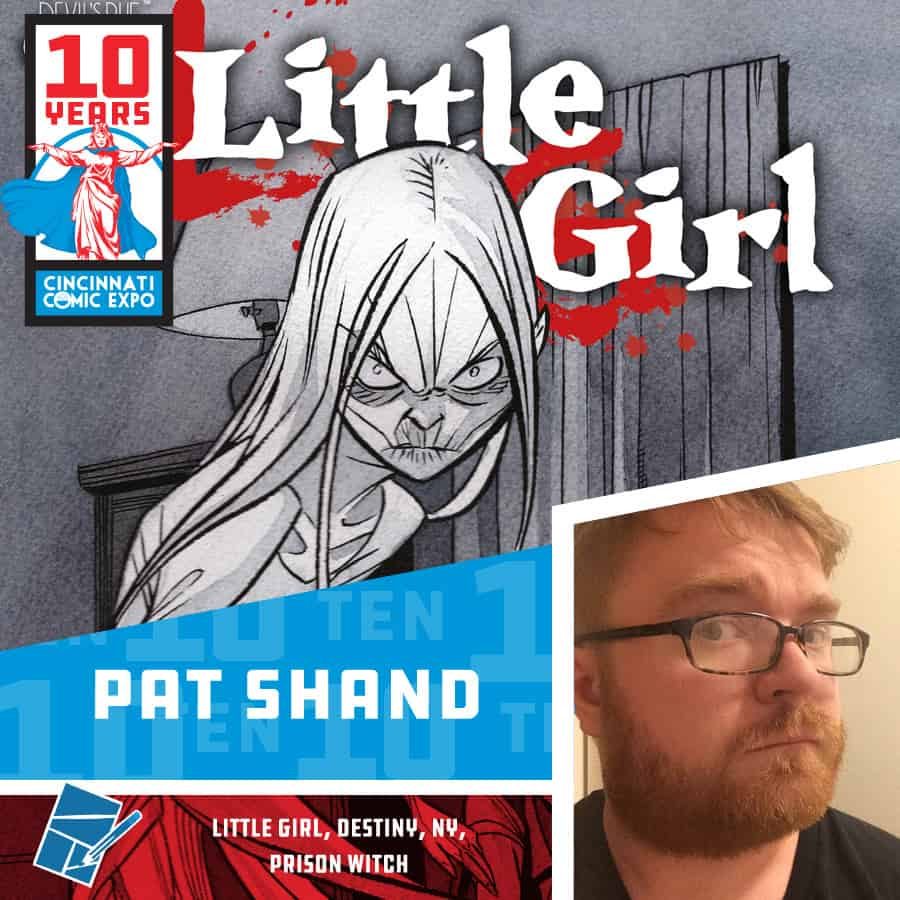 Writer and author Pat Shand is attending the 2019 Cincinnati Comic Expo! PAT SHAND is best known as the writer/co-creator of Destiny NY, Snap Flash Hustle, Breathless, Little Girl, Prison Witch, Gangster Ass Barista, and Afterglow. He has worked as a comics writer since 2011, creating stories for Black Mask Studios, Devil's Due, Joe Books, IDW Publishing, Boom! Studios, Avatar Press, and many more. In addition to his work in the comics industry, he is an accomplished playwright, screenwriter, and novelist, and has written five original Marvel novels. He runs Space Between Entertainment in New York, where he lives with his wife Amy and their army of cats.
Cartoonist and creator Art Baltazar leads the Aw Yeah Comics group to the 2019 Cincinnati Comic Expo! Art's projects include The Cray-Baby Adventures, Gyro-Man, Captain Camel & the Space Chicken, Patrick the Wolf Boy, and so much more. His other credits include Itty Bitty Hellboy, Tiny Titans, The DC Super Pets, and others.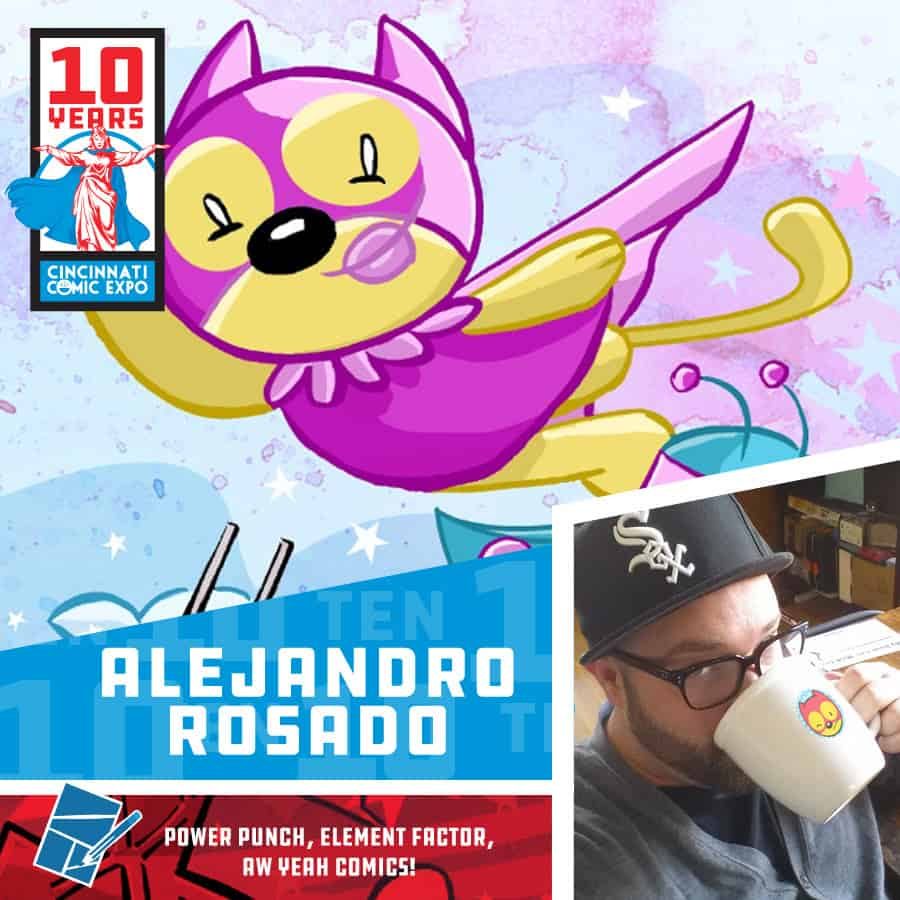 Graphic illustrator and publisher Alejandro Rosado will be appearing at the 2019 Cincinnati Comic Expo as part of the Aw Yeah Comics team! Alejandro publishes his own comic, The Element Factor, as well as a contributing artist for Aw Yeah. Besides being an art instructor, Alejandro is a freelance artist and graphic illustrator on logos, storyboards, and more.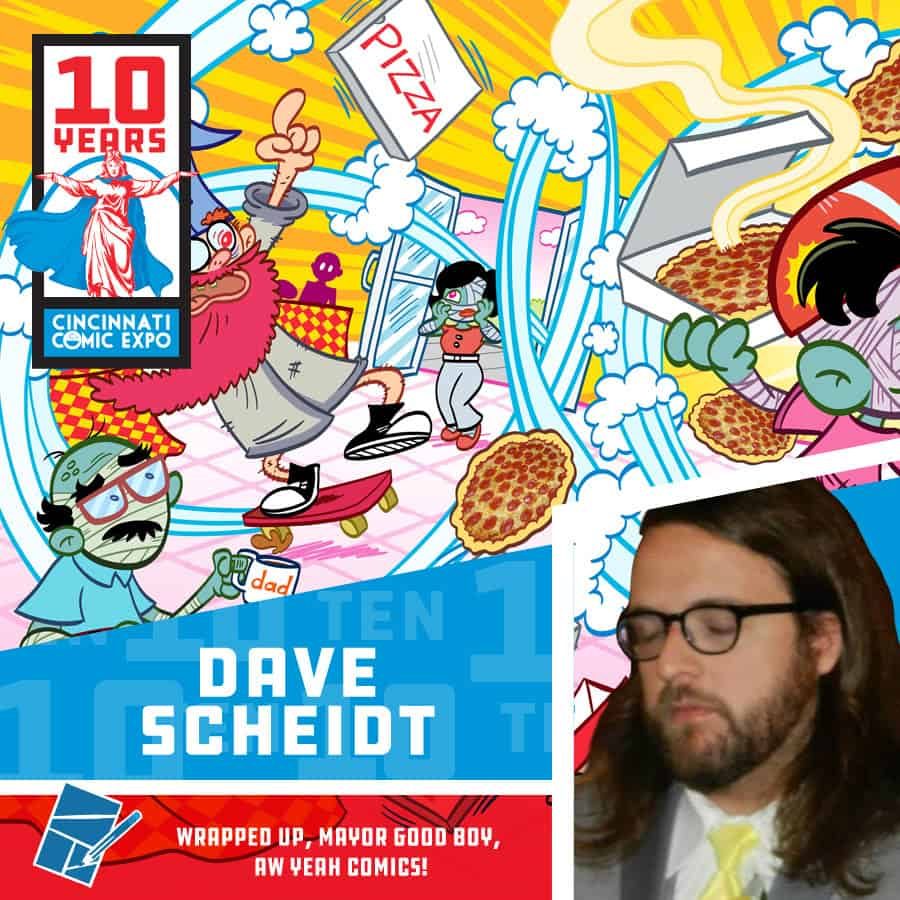 Writer Dave Scheidt continues the lineup for Aw Yeah Comics at the 2019 Cincinnati Comic Expo! Dave's projects and credits cover numerous publications including Avatar: The Last Airbender, Adventure Time, Wrapped Up, Dreamworks Trolls, Munchkin, Castlevania, and much more!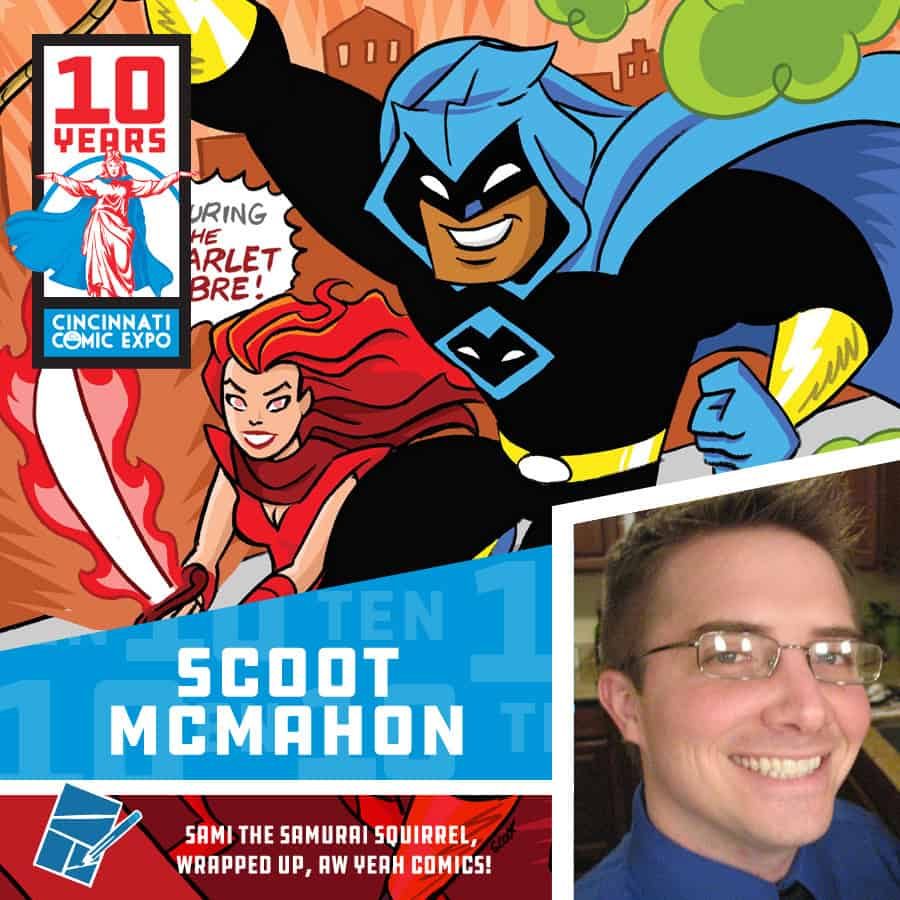 Artist and writer Scoot McMahon rounds out the guest lineup for Aw Yeah Comics at the 2019 Cincinnati Comic Expo! Scoot is a versatile cartoonist based out of Rossford, Ohio. His talents include writing and drawing comic books, children's book illustration, character design, and story-boarding. Scoot's storytelling ability, along with his humor, keep his artwork fresh and entertaining.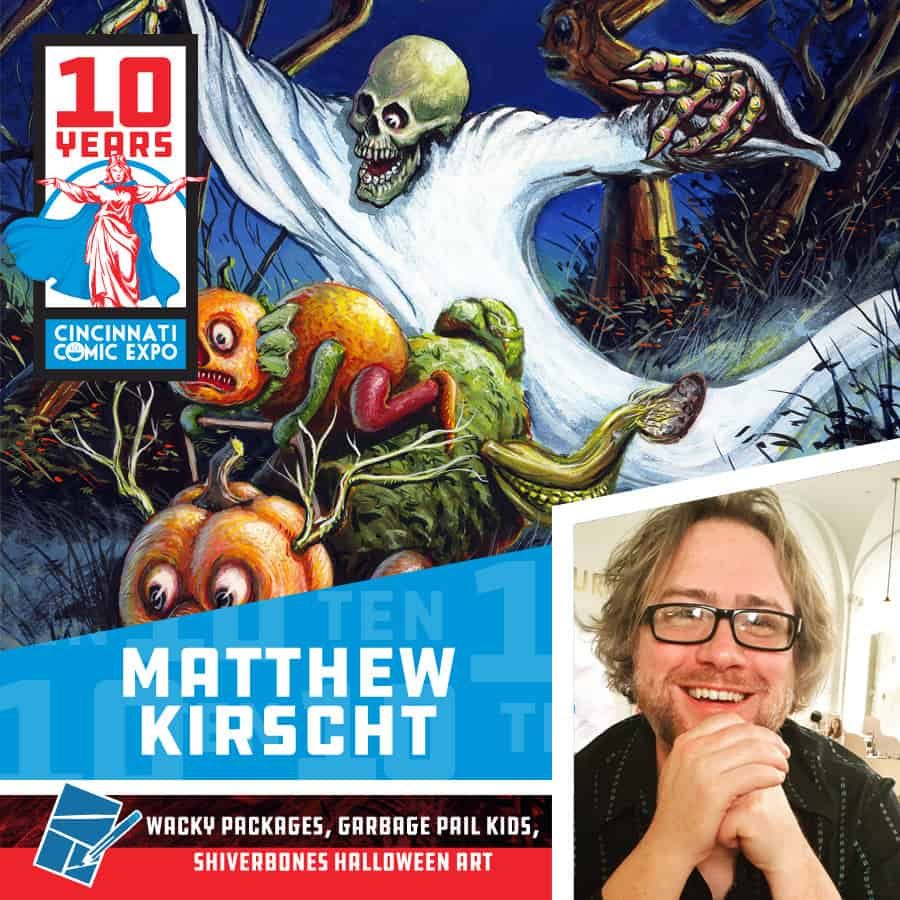 Artist Matthew Kirscht will be in the Duke Energy Convention Center for the 2019 Cincinnati Comic Expo! Originally working solely in the Halloween genre, he later expanded his focus with more personal paintings shown in galleries around the world. His work can also be found in magazines such as Direct Art, The Comics Journal, the 2008 & 2009 Tripwire Annuals, Celebrate 365 & more. His Halloween s…culptures were featured on HGTV's Collectible Treasures in 2001. Matthew also self publishes a line of limited edition Halloween postcards as well as a series of books featuring his Halloween imagery titled "10/31" under the company name "Shiverbones".
Now celebrating 10 years! Cincinnati's largest Comic Con and Pop Culture Expo has been around for a decade in the Queen City. The annual event brings together the best artists, publishers, actors, writers, cosplayers, and fans from across the world. September 20-22, 2019, in downtown Cincinnati.
For further information please go to the website: cincinnaticomicexpo.com