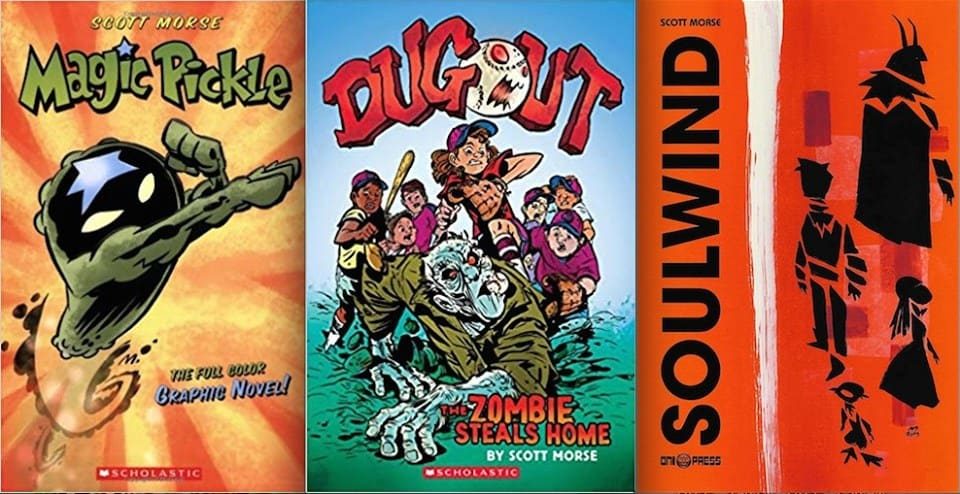 Meet animator and Eisner Award-nominated writer/illustrator Scott Morse, who earned his cartooning chops during stints at Chuck Jones Film Productions, Cartoon Network, and Pixar, on Saturday, September 7, 2019 at 11 AM. His comics work includes the 1997 epic series ',' 'Elektra: Glimpse & Echo' for Marvel Comics, and the popular 'Magic Pickle' series. In June, he scored another hit with the release of 'Dugout: The Zombie Steals Home.'
Admission is free. Scott will be signing books following his presentation.
The Marin Comics Fest features a series free creator talks, demonstrations, and book signings throughout the month of September. For more information and to see a complete schedule of events, visit marincomicsfest.org.
Civic Center Library
3501 Civic Center Dr, San Rafael, California 94903
(415) 473-6057