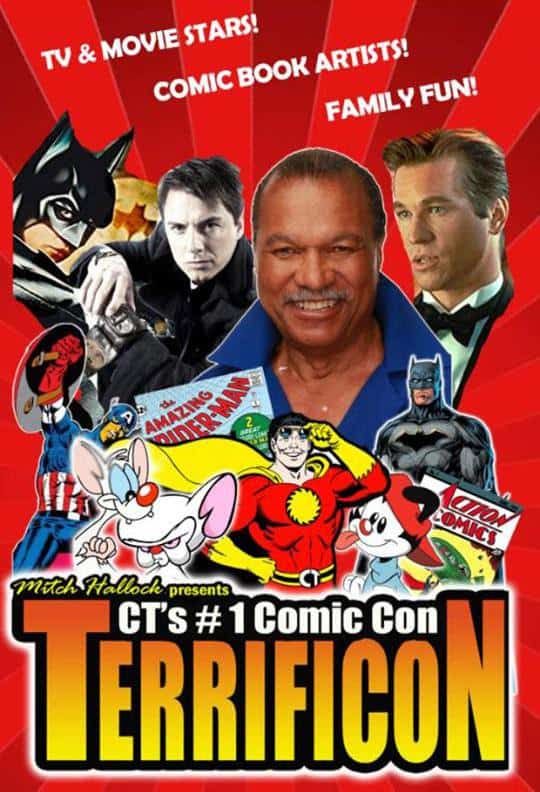 Press Release:
It's almost that time when fans gather for three full days of comic con fun and excitement at Mohegan Sun!
The guest list for artists and writers is our biggest one ever. Azzarello, King, Cates, Stegman to Starlin, Claremont, Steranko, and Straczynski – you'll find yourself surrounded by comic book royalty!
These are the creators that fans have been writing to us and asking us to bring in. We answered the call! We hope you enjoy this year's assembled line- and ask that you keep on sending in suggestions!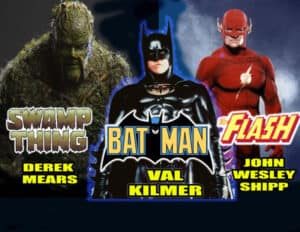 TERRIFICON is also bringing in the actors who have portrayed your favorite comic characters on the big and small screen! Be sure to stop by and say hello to VAL KILMER, JOHN WESLEY SHIPP, DEREK MEARS, JOHN BARROWMAN and BILLY DEE WILLIAMS! Autograph and Photo Op pricing can be found at the link…
Not only do kids 8 & under get in FREE to TERRIFICON – But there are a lot of cool things for them to see and do! The AW YEAH KIDS ZONE will delight youngsters with arts & crafts, robot making, a Batman "crime lab" and even daily Magic Shows! All part your admission to to TERRIFICON and its open all 3 days! Plus PlayStation will be there on Friday and Saturday and Nintendo on Sunday in our CTGAMER AREA!
Be sure to stop by the TERRIFICON information Table on your way in to grab cool show merchandise! There will be this year's T-shirt, prints, a bundle of past exclusive comics, new pins and even a few custom Captain TerrifiCon figures!
Fans know that there are a lot of comic cons out there, but there is only one TERRIFIC COMIC CON! Join us once again this August 9th – 11th at MOHEGAN SUN for TERRIFICON!
Visit the website for tickets and more information: www.terrificon.com