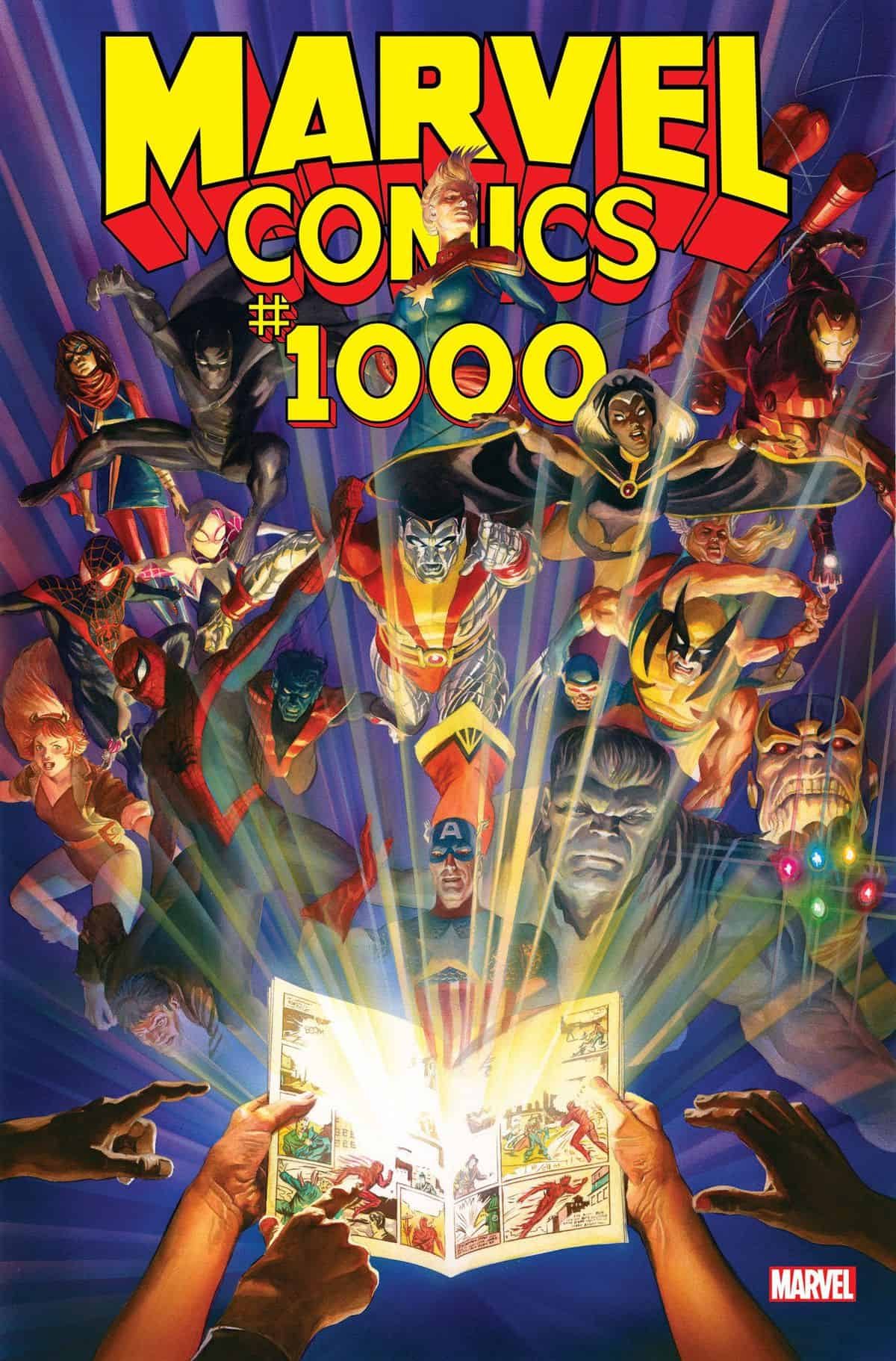 Press Release:
Face Front True Believers! To mark the 80th Anniversary of Marvel Comics, writer Al Ewing (Immortal Hulk, Avengers) will be signing copies of Marvel #1000 at the Forbidden Planet London Megastore at 6:00pm on Wednesday 28th August.
THE GREATEST TALENT EVER ASSEMBLED FOR ONE STORY! THIS IS THE BIG ONE!
In celebration of Marvel's 80th Anniversary, this comic gathers together the greatest array of talent ever to be assembled between the covers of a single comic book! Names from the past, from the present, and even the future! Every page is filled with all-new work from this cavalcade of comic book luminaries!
There is a mystery that threads throughout the Marvel Universe – one that has its origins in Marvel Comics #1 and which unites a disparate array of heroes and villains throughout the decades! What is the Eternity Mask and who is responsible for the conspiracy to keep it hidden? What new player will make their startling debut as these secrets are peeled away?
Features the entirety of the Marvel Universe of characters!
Al Ewing began his career writing Judge Dredd and Future Shocks for 2000AD. His work for Marvel includes Mighty Avengers, Loki: Agent Of Asgard, New Avengers, Ultimates and The Immortal Hulk.
Al Ewing has written multiple pages of this one-shot, described as an "intricate jigsaw puzzle" and was one of the architects of the issue's overarching story
Forbidden Planet London Megastore
179 Shaftesbury Avenue, London, WC2H 8JR
0207 420 3666