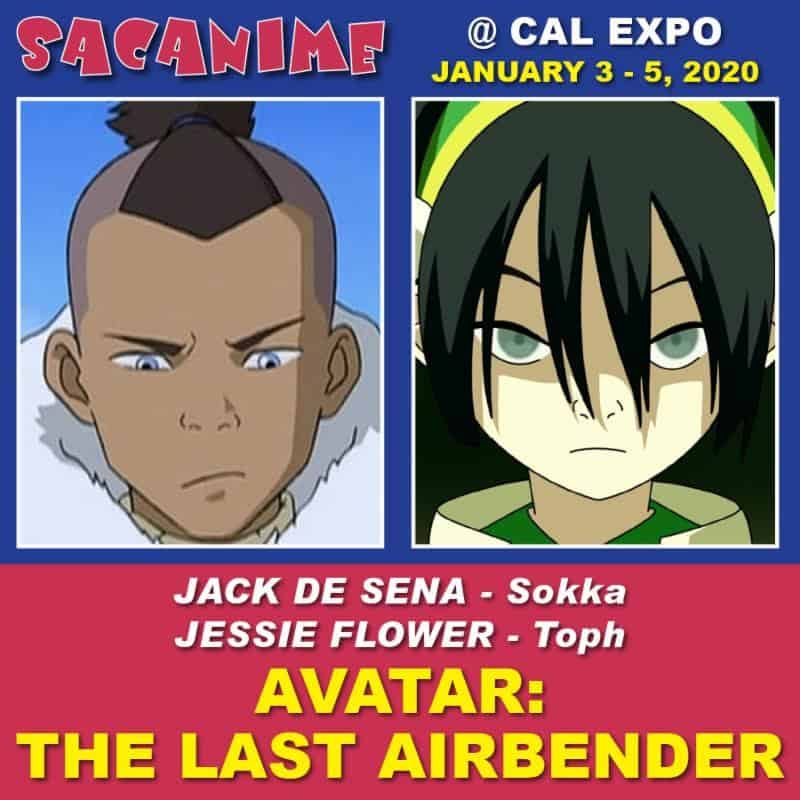 Press Release:
SacAnime is proud to welcome Jack De Sena (Avatar: The Last Airbender's Sokka and The Dragon Prince's Callum) and Michaela J. Murphy (aka Jessie Flower; Toph from Avatar: The Last Airbender). Both Jack and Michaela will be participating in SacAnime's Free Autograph Sessions.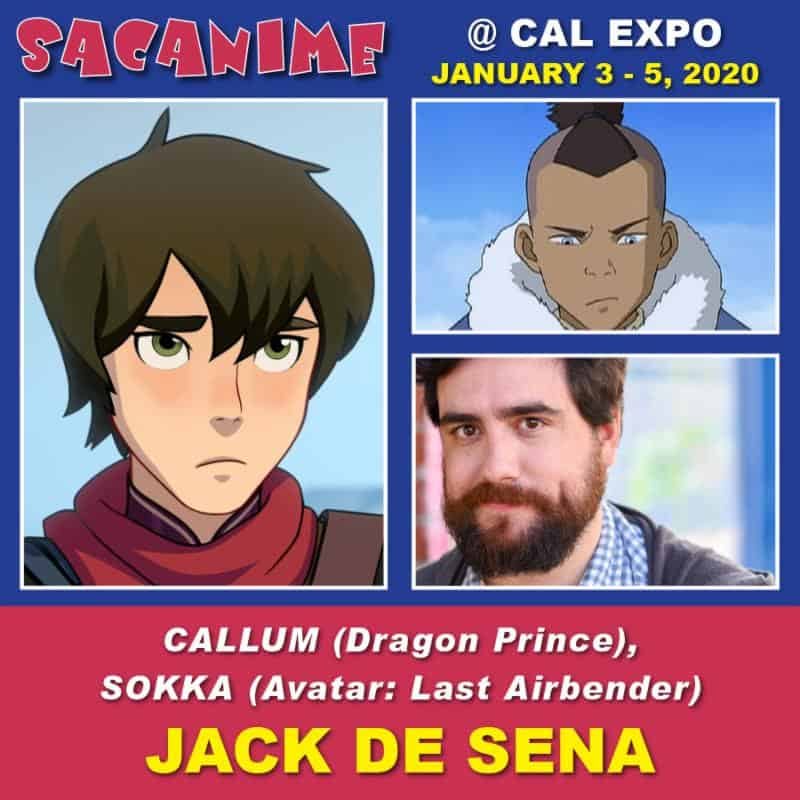 Jack De Sena is an American actor and voice actor. He got his start on Nickelodeon as a regular on the sketch comedy series All That, and as the voice of Sokka on Avatar: The Last Airbender. Jack's other credits include the Hulu series Battleground, the Blumhouse horror film The Veil, and Nickelodeon's 100 Things To Do Before High School. You can now hear Jack as the voice of Prince Callum in the Netflix hit series The Dragon Prince. And you can check out his sketches on YouTube as the Jack half of "Chris and Jack".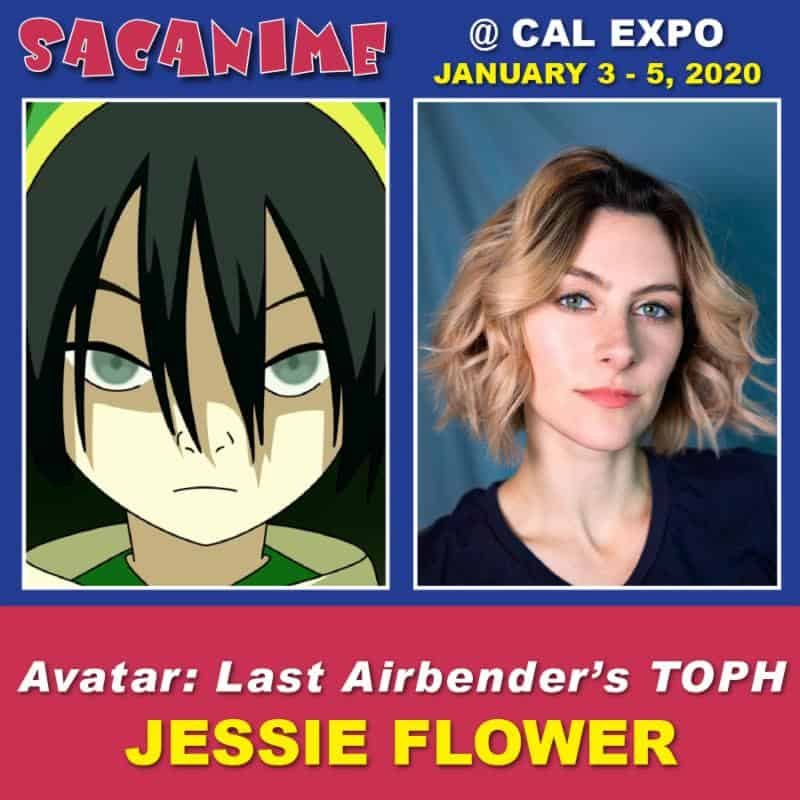 Michaela Jill Murphy (aka Jessie Flower) is mainly known for her voiceover work as Toph in Avatar: The Last Airbender, among other roles such as Chaca in The Emperor's New School and Kronk's New Groove, and various voices in Finding Nemo, Meet the Robinsons, and more. She is currently living in New York pursuing the performing arts, and enjoys the recording studio as much as the stage or the screen. You can find her on Instagram @michaelamostly, or on her Facebook page Michaela Jill Murphy.
SACANIME is being held on Friday, Saturday and Sunday January 3rd – 5th, 2020 at CAL EXPO. For more information, check out our website at: www.sacanime.com