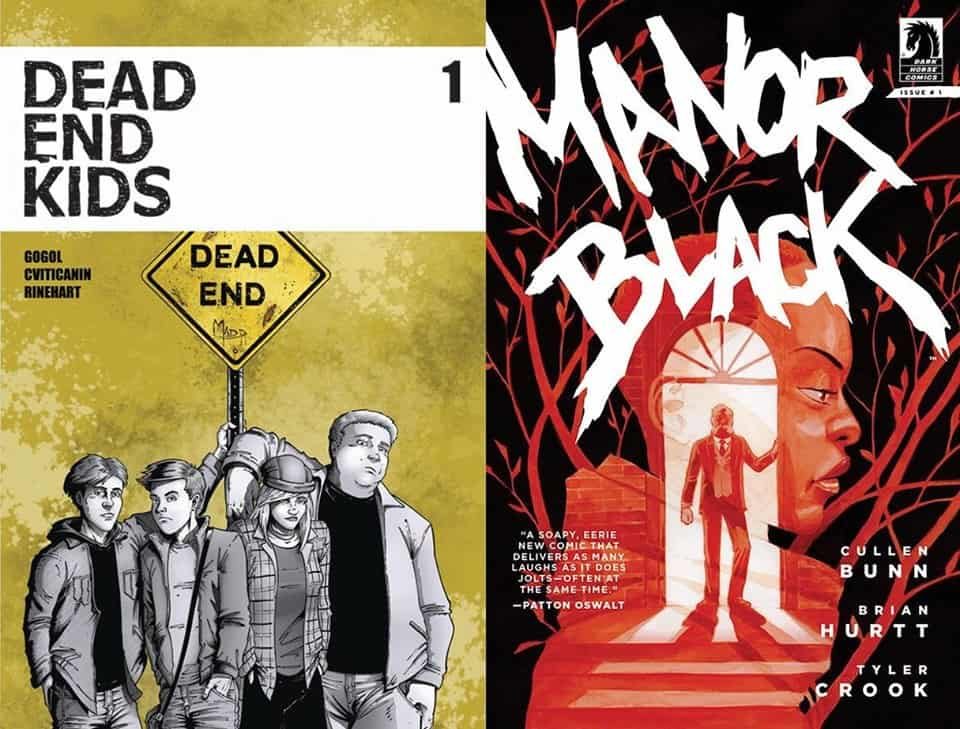 Press Release:
Cosmic Monkey Comics is excited to have writer Frank Gogol (Dead End Kids) and artist Tyler Crook (Manor Black, Harrow County) signing copies of their new books on Saturday August 3rd from Noon till 3 PM.
Manor Black – From the creators of Harrow County and The Sixth Gun comes this gothic horror fantasy about a family of sorcerers in crisis. Roman Black is the moribund patriarch of a family of powerful sorcerers. As his wicked and corrupt children fight over who will take the reins of Manor Black and become representative of the black arts, Roman adopts a young mage whom he gifts his powers to with the hope that someone good will take his place against the evil forces out to bring down his family and legacy.
Dead End kids – It's 1999. Ben, Murphy, Tank, and Amanda are four screwed-up kids from broken homes… but they have had each other. When Ben is murdered, Murphy and his friends set out to find who killed him and find themselves in the cross-hairs! Dead End Kids is a dark coming-of-age murder mystery set in the '90s, from the creative team behind 2018's critically acclaimed Grief.
Cosmic Monkey Comics
5335 NE Sandy Blvd, Portland, OR 97213
(503) 517-9050