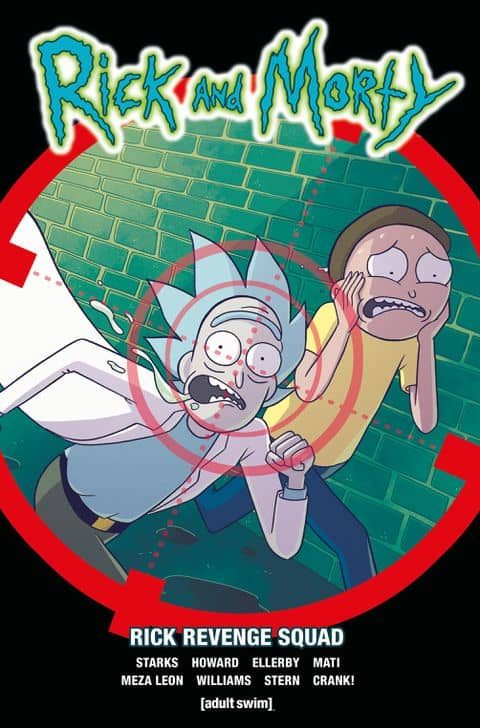 Marc Ellerby will be signing Rick and Morty Vol. 9 at the Forbiden Planet London Megastore on SATURDAY 3rd AUGUST from 4 – 5pm!
The hit comic book series based on Dan Harmon and Justin Roiland's hilarious animated show RICK AND MORTY continues in all-new stories not seen on TV!
What do a planet-hopping degenerate, a totally buff (and existentially tortured) Meeseeks, a grieving gun-toting widow, an alien prince, and a bull terrier all have in common?
They all hate Rick. A lot.
And they're coming after him, Morty, and the whole family in RICK REVENGE SQUAD.
Marc Ellerby is an illustrator based in Essex, England. He is the creator of the cult comic Chloe Noonan: Monster Hunter, and has also worked on licensed products such as Doctor Who and Rick and Morty.
Forbidden Planet London Megastore
179 Shaftesbury Avenue, London, WC2H 8JR
0207 420 3666