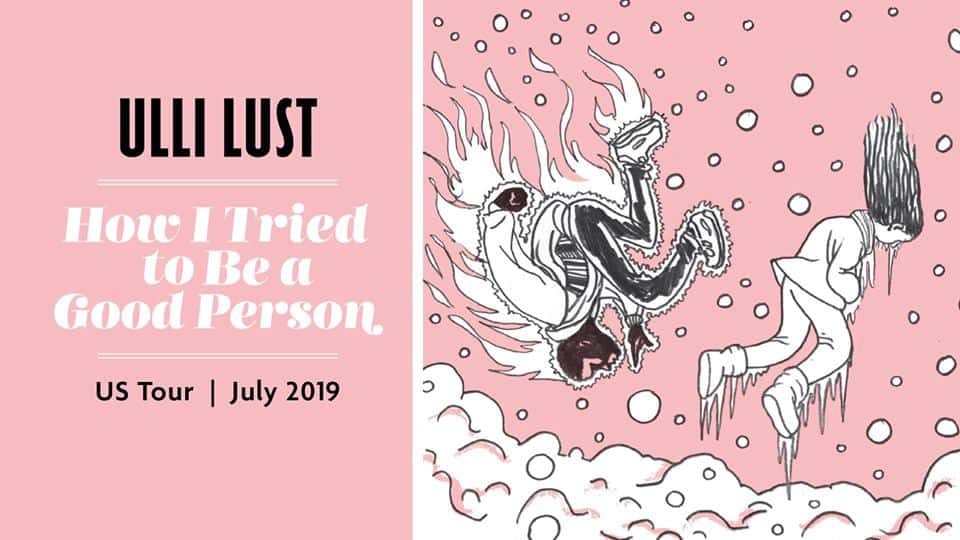 Ulli Lust, author of the LA Times Book Prize-winning graphic memoir Today Is the Last day of the Rest of Your Life, joins us to celebrate the launch of her new book, How I Tried to Be a Good Person.
How I Tried to Be a Good Person is a story of sexual obsession, gender conflict, and self-liberation, told with an honesty few cartoonists are capable of. This powerfully vulnerable graphic memoir follows Lust's life as a young, enthusiastic anarchist making her way in 1990s Vienna. In the hopes of fulfilling all of her romantic needs, Lust enters into a tumultuous love triangle with two men: the "perfect companion" Georg, an actor twenty years her elder, and the "perfect lover" Kimata, a Nigerian man-about-town. As her relationships with the two men evolve, jealousy increasingly mounts and the ensuing violent emotions leave her worried for her life.
Ulli will present and sign her book at Floating world on Wednesday, July 17th at 6pm.
Floating World Comics
400 NW Couch Street, Portland, OR 97209
(503) 241-0227