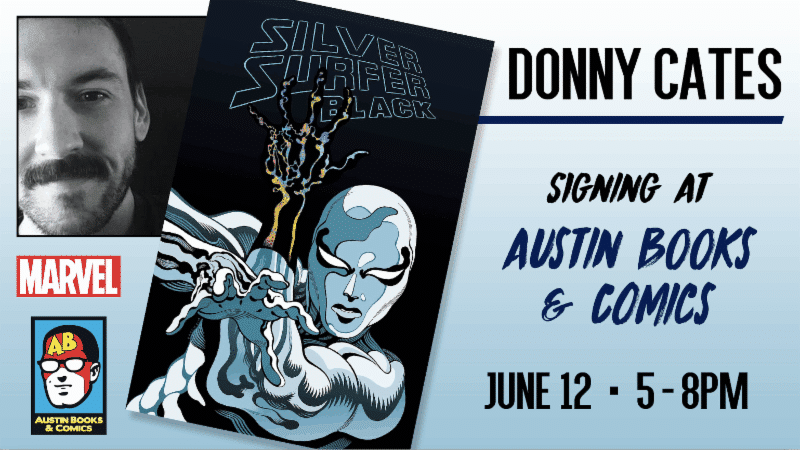 Donny Cates, writer of Venom, Redneck, Thanos, Doctor Strange, and many more, appears at Austin Books & Comics on Wednesday, June 12th, 2019 from 5:00 till 8:00 PM for the release of his next project, SILVER SURFER BLACK!
SIGNING LIMITS AND RULES:
It is our goal to have the time for Donny to sign all the books for everyone in attendance but, due to time constraints, we will be limiting OUTSIDE BOOKS (books not purchased at the event or pre-ordered through our website) to 3 per person. If there is time available, we will expand upon that number. We want everyone to get signatures!
There is no purchase limit or signature limit on any of the Silver Surfer Black #1 covers and variants purchased at Austin Books either the day-of or in advance through our website.
Austin Books & Comics
5002 N. Lamar Blvd, Austin, TX 78751
(512) 454-4197