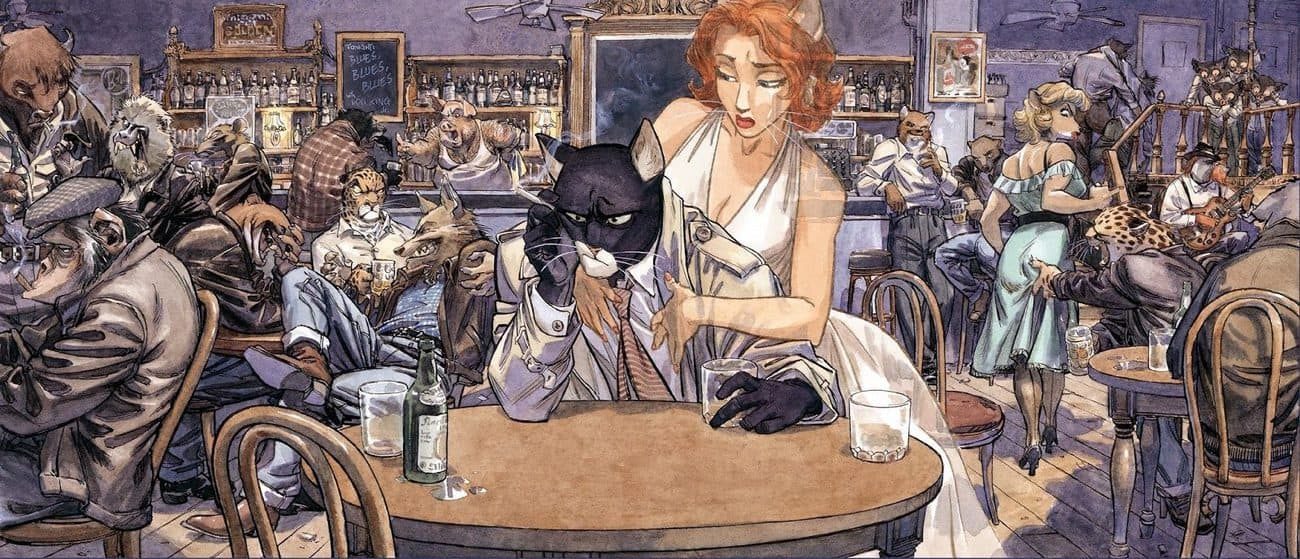 Press Release:
The Baltimore Comic-Con is honored to be able to present European superstar artist Juanjo Guarnido's first appearance at the show on October 18-20, 2019.
Juanjo Guarnido was born in Granada, Spain. He received a degree in fine arts in Granada, where he contributed to several fanzines. At the same time, he also published illustrations for Marvel's Spanish publication in Europe, which developed a large Spanish following. Moving to Madrid, Guarnido worked on a television series for the animation studio Lapiz Azul for three years. On his first day there, he met Juan Díaz Canalès, who would later be his writer for his most famous work to date, Blacksad. He moved to Paris to join Walt Disney in Montreuil in 1993, working as an animator and was the lead animator for the character Sabor in the Disney film Tarzan. When the business closed, he turned his attentions to creating his first album, Volume 1 of Blacksad, which was published by French publisher Dargaud). Since then, even if while working on other projects, such as Sorcelleries (Dargaud) with Teresa Valero or Voyageur (Glénat), he's focused a much of his energy on Blacksad.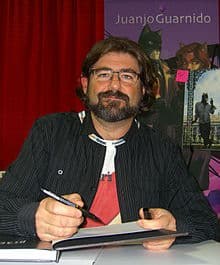 Juanjo has received comics industry accolades from across the globe, including Eisner Awards for Best Painter or Multimedia Artist (Blacksad, 2011 and 2013), Harvey Awards for Best American Edition of a Foreign Work (Blacksad, 2011, 2013, and 2015), Alph-Art Coup de Coeur Award (Blacksad, 2000), Prix du Public (reader's choice award, Blacksad – Arctic Nation, 2004), Best Artwork (Blacksad – Arctic Nation, 2004), and Best Series, (Blacksad, 2006) at the Angouleme International Comics Festival, Discovery Prize, Sierre International Comics Festival (Switzerland, 2000), Best Artwork, Chambéry Comics Festival (2001),  Special Selection of the Jury, Sierre International Comics Festival (Switzerland, 2003), Best Foreign Comic, Bédéis Causa Awards (Quebec, Blacksad, 2006), and Grand Prix for an exceptional career, Solliès-Ville Comics Festival (2011).
"This is huge!" said Marc Nathan, show promoter for the Baltimore Comic-Con. "Juanjo is one of the most lauded artists on the planet. His artwork is absolutely beautiful, and Blacksad has received so much positive attention and so many awards. People are going to travel from near and far to meet this guy, and we couldn't be more proud to play host to this comics superstar."
Visit www.baltimorecomiccon.com/tickets for more information and to purchase your advanced tickets!
In the coming weeks, look for more announcements from the Baltimore Comic-Con. We are looking forward to highlighting our guests, the Ringo Awards, industry exclusives, and programming. The latest developments can always be found on our website, Twitter, Instagram, and Facebook pages.