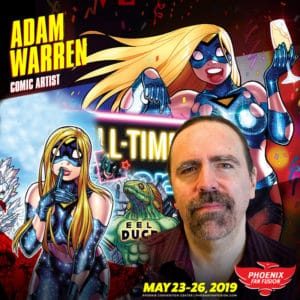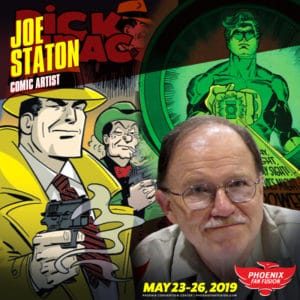 Press Release:
Hero Initiative, the non-profit organization that helps comic book creators in need, is spending its Memorial Day weekend at Phoenix Fan Fusion on May 23 thru 26 at the Phoenix Convention Center!
Hero will have TWO great artists exclusively at booth #396-398 all weekend! Green Lantern and Dick Tracy artist Joe Staton will be Hero's guest along with Dirty Pair, Empowered, and Iron Man: Titanium artist Adam Warren. Both will be signing and doing sketches all weekend, so make sure you bring your books and boards!
Friday, May 24 is Dennis O'Neil Day in Phoenix! Come see Hero Initiative Board of Directors member Dennis O'Neil receive an official proclamation from the Office of the Mayor of Phoenix on Friday at 2 p.m. in Room 120 CD.
And Hero Initiative Ambassadors on the floor will be collecting for Hero when you get your books signed as well. Please swing by on John Blaylock, Howard Chaykin, Greg Land, Ken Lashley, Mostafa Moussa, Kevin Nowlan, Dennis O'Neil, Tony Parker, Christopher Priest, Brian Pulido, Gordon Purcell, Darick Robertson, and Ty Templeton.